Florida Law Eyed For Removal Amid Possible DeSantis 2024 Campaign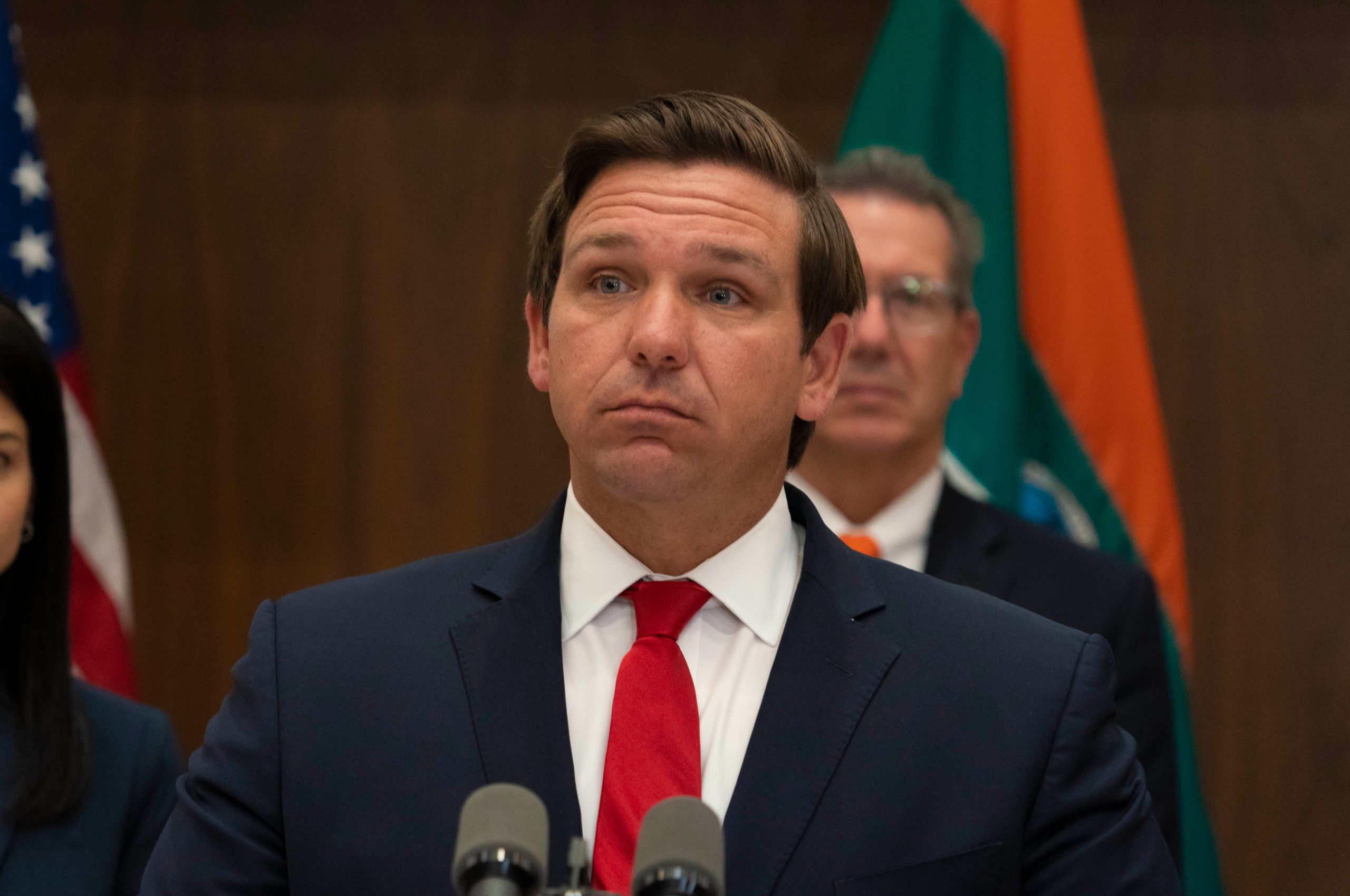 Like Freedom Press? Get news that you don't want to miss delivered directly to your inbox
Although Republican Florida Gov. Ron DeSantis recently scored an impressive re-election victory, many pundits are already theorizing that he is gearing up for a 2024 White House bid.
While he has not made any public statement adding credence to such speculation, some polls show that he would have significant support within the GOP if he does mount a presidential campaign.
Of course, if he were to announce his candidacy while still in the governor's mansion, an existing state law would require him to step down from his current position. A number of prominent figures in Florida politics have spoken out in recent days in favor of repealing that law.
GOP State Senate President Kathleen Passidomo told reporters this week that she believes a sitting governor should be allowed to mount a White House campaign.
"If an individual who is Florida governor is running for president, I think he should be allowed to do it," she said. "I really do. That's a big honor and a privilege, so it is a good idea."
Passidomo is not the only high-profile Republican criticizing the current law. Florida House Speaker Paul Renner reportedly agreed that DeSantis should be allowed to continue serving his term as governor even if he announces a presidential bid.
The law has been repealed in the past when Charlie Crist, who was governor in 2008, announced his intention to vie for a vice-presidential nomination. Four years later, the state legislature decided to reinstate the requirement.
Noting that the "inconsistent" legislation has been changed in the past, Renner concluded that there is no reason that it cannot be repealed again if DeSantis throws his hat in the ring.
State lawmakers are not scheduled to address the legislation until March, so if the governor is toying with the idea of a 2024 campaign, he is likely to wait until after that date to make an announcement.
While DeSantis remains extremely popular among Florida Republicans and has established a generally positive reputation among GOP voters nationwide, a 2024 campaign would pit him against former President Donald Trump, who announced his third White House campaign earlier this month.
Trump himself has warned DeSantis against going head-to-head against him in the upcoming presidential primary.
"I think if he runs he could hurt himself very badly," the former president said. "I think the base would not like it. I don't think it would be good for the party."