Gov. Inslee Calls Special Session To Block Fentanyl Decriminalization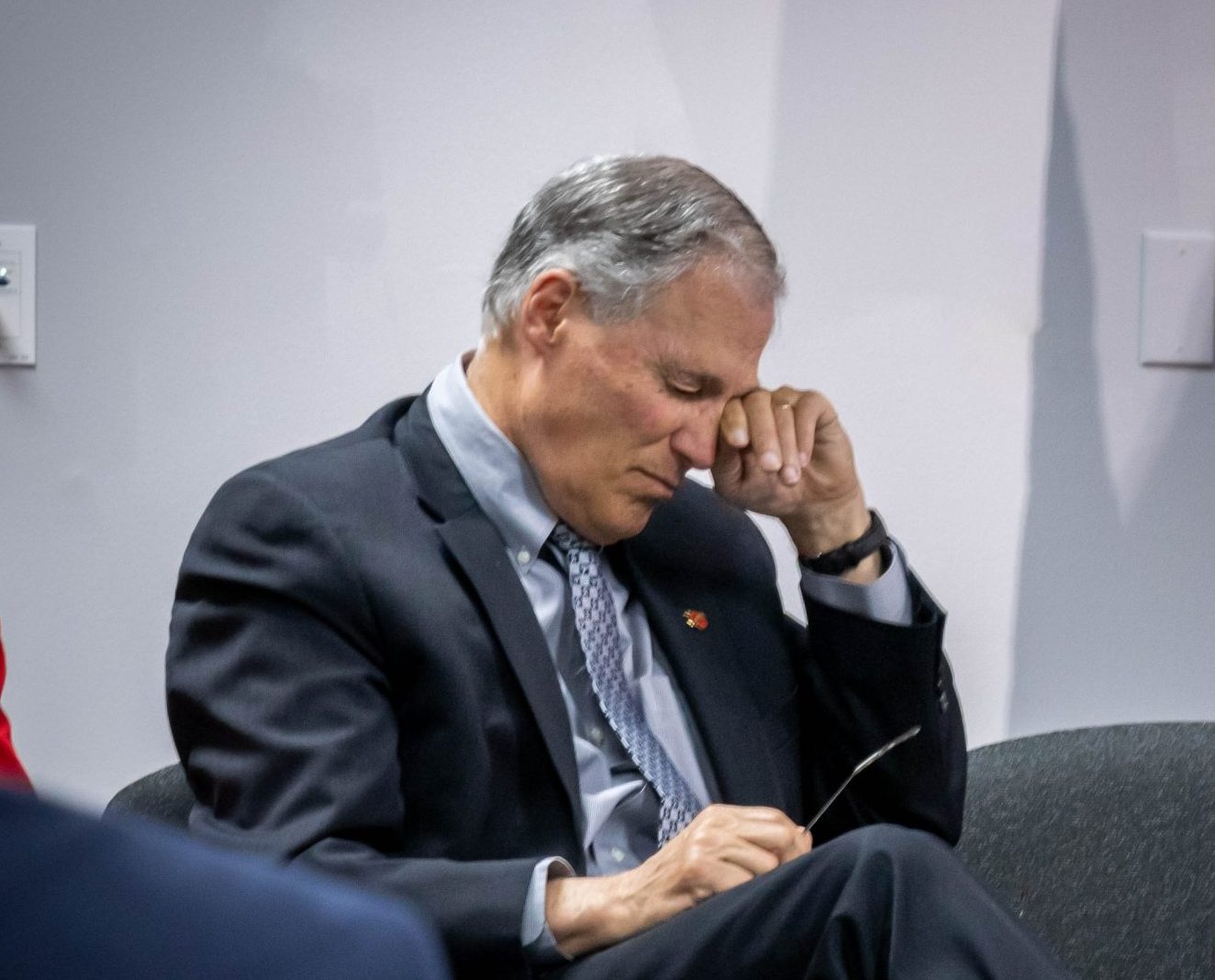 Like Freedom Press? Get news that you don't want to miss delivered directly to your inbox
Much of the Pacific Northwest has experienced a troubling spike in crimes of all types in recent years as far-left officials implement policies that critics say exacerbate the problem.
Seattle has been among the areas hit hardest by the trend as violent crime in the city recently reached 15-year highs.
One controversial priority for some Washington state lawmakers even went too far for Democratic Gov. Jay Inslee. Despite the rampant opioid crisis that has impacted communities across the country in recent years, leftists in Washington have been pushing to decriminalize powerful narcotics including fentanyl.
Inslee responded by calling a special legislative session in hopes of united lawmakers on both sides of the aisle in support of a bill that would prevent the policy from going into effect.
In a statement earlier this week, the governor expressed confidence that a bipartisan solution would help balance "accountability and treatment" for a compromised approach to the state's drug problem.
The state legislature adjourned last week and unless an agreement is reached to pass a bill by July 1, the current drug possession law will expire and essentially decriminalize all illicit drugs. Efforts leading up to this situation date back to a state Supreme Court decision in 2021 that found existing laws making drug possession a felony were too harsh.
A stopgap measure passed that reduced such charges to a misdemeanor, but those are set to expire in less than two months. The Democratic-controlled House rejected a proposed bill that would replace that temporary solution with a permanent criminal code.
In 2021, Oregon became the first — and thus far only — state to decriminalize hard drugs. The same year, nearly 70,000 individuals nationwide died as a result of fentanyl overdoses, which accounted for two-thirds of all the nation's overdose deaths.
According to statistics from the Centers for Disease Control and Prevention, six people per 100,000 died from fentanyl use in 2016. That number increased more than threefold to 22 per 100,000 just five years later.
As the countdown to July 1 continues, some jurisdictions in Washington are considering how they can step in to regulate drug use in case it is decriminalized at the state level.
Seattle City Attorney Ann Davidson, for example, favors a local option that would result in misdemeanor charges for individuals who use drugs in public.
"Every day, people on our streets are dying of overdose and drug-related harm," she said. "We need to reclaim our public spaces — all of them."