Jean-Pierre Dodges Question About Biden Masking Up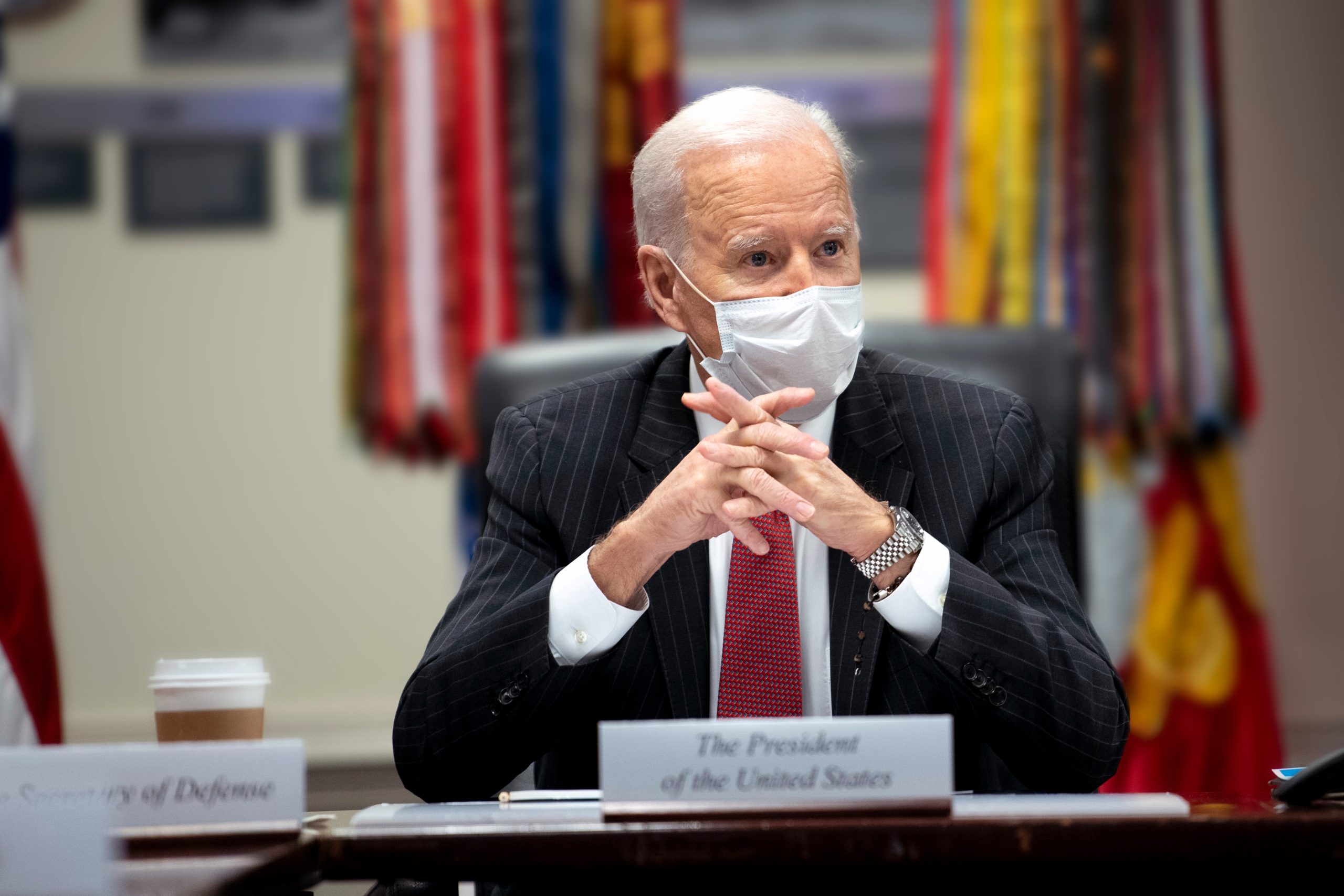 Like Freedom Press? Get news that you don't want to miss delivered directly to your inbox
Joe Biden's press secretary Karine Jean-Pierre is no stranger to deflecting when she is asked a difficult or uncomfortable question. Biden's latest public appearance wearing a mask was no exception.
When Jean-Pierre was asked why Biden was seen recently masked up as he walked off of Marine One, she struggled. "Well — that's a — I don't know. I did not notice that. We all wore our masks on Marine One," she said Wednesday at the White House press briefing.
She did confirm that Biden had been tested for COVID-19 on Tuesday and it came up negative. The press secretary claimed that officials on board the presidential helicopter were observing the guidelines published by the Centers for Disease Control and Prevention (CDC).
The CDC guidelines currently encourage mask-wearing while engaged in public transportation and air travel for everyone aged two and above. The guidelines recommend a "high-quality mask or respirator over the nose and mouth."
Biden was also seen wearing a mask on Christmas Eve at a book-reading event at a children's hospital. First lady Jill Biden also wore a mask at the event, where she read a book to children.
The CDC reported that COVID-19 cases are down slightly in the first week of the new year. However, hospitalizations are up somewhat over the last week.
A reporter asked whether Biden had been exposed to someone with a COVID infection. She did not answer the question but only referred to Biden's negative test earlier in the week.
She struggled through her further response, adding: "I always try to have a mask and follow the CDC guidance — right? — guidelines. When it comes to transportation, we put on — we put on a mask. I just don't have anything more to share."
Another reporter asked if the White House would tell the press if Biden was feared to have been exposed to COVID-19 again. Jean-Pierre said, "Yeah, absolutely."
Biden was criticized last August when he was seen not wearing a mask after testing positive for COVID. That failure to mask up violated CDC guidelines. After White House COVID response coordinator Ashish Jha said the president would wear a mask while infected, Biden appeared on television unmasked two days after his positive test. One day after that appearance, he tested positive again and reportedly had a "loose cough."