Jeffries Follows Pelosi's Tradition Of Lying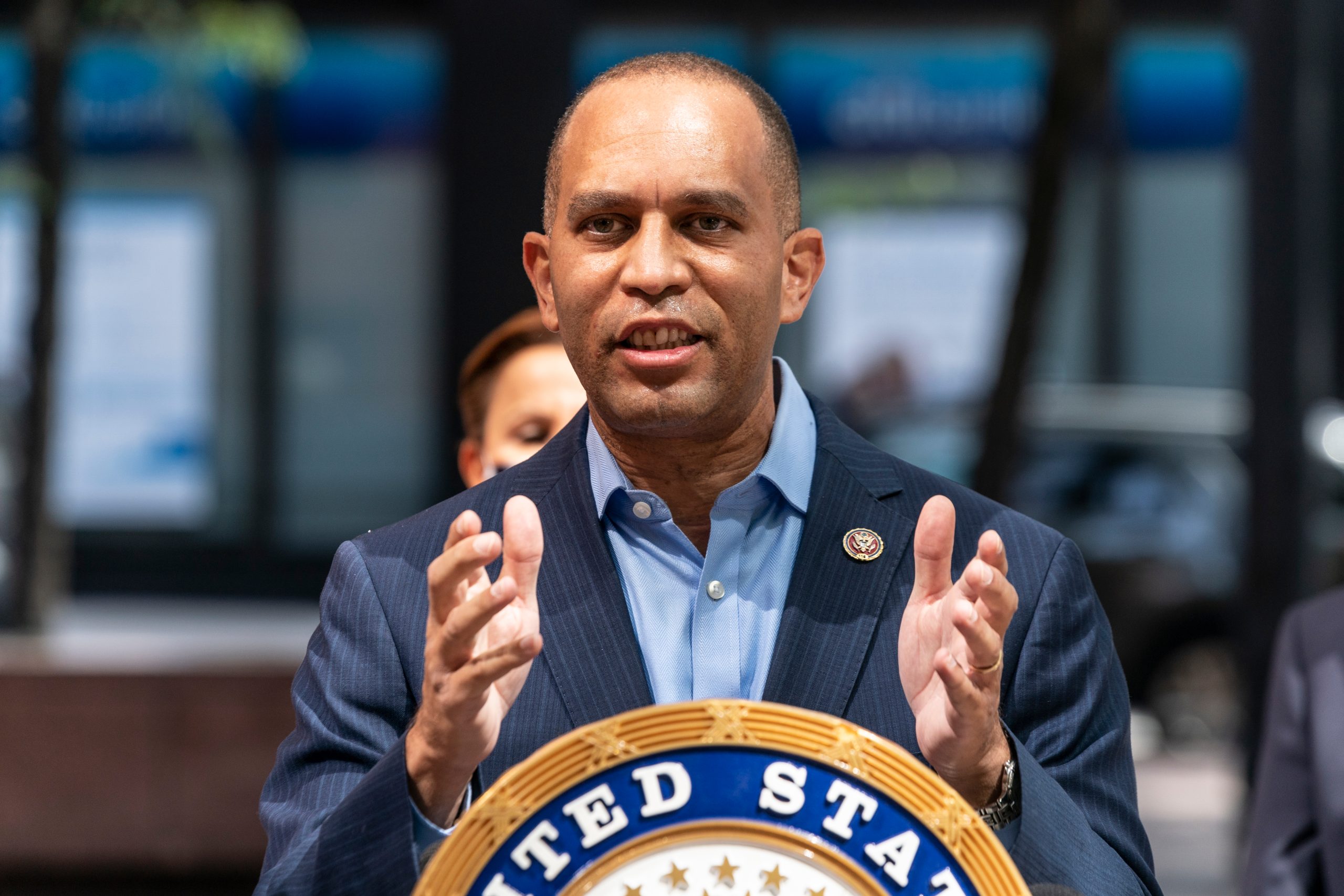 Like Freedom Press? Get news that you don't want to miss delivered directly to your inbox
Democrats have eagerly embraced Rep. Hakeem Jeffries (D-NY) this month as the party's successor to former Speaker Nancy Pelosi (D-CA) as its House leader. Some have speculated whether Jeffries will have Pelosi's fundraising and manipulative legislative power. One area he has already shown his ability in is lying for political gain.
As a case in point, Jefferies tweeted on Tuesday: "The price of Insulin is now capped at $35 per month for millions of Americans. Democrats did that. For. The. People."
He was referring to a provision in the grossly mistitled "Inflation Reduction Act" that puts a price ceiling on insulin for some Medicare recipients. While Jeffries' statement is accurate, so far as it goes, it is not actually truthful. It obscures that whole truth – the only reason Democrats installed the new price cap is they removed the previous cap protecting patients.
President Donald Trump established the same $35 per month insulin price cap two full years ago in an executive order titled "Access to Affordable Life-Saving Medications."
When he assumed office in January 2021, one of the first things Joe Biden did was to halt the implementation of the Department of Health and Human Services (HHS) regulation that would have put the Trump price cap into effect. Biden later completely revoked the HHS regulation.
Now, Democrats are seeking credit for an insulin price cap they shoved into another of their massive spending bills from the last two years.
Time will tell how Jeffries adapts to handling the spotlight of House leadership. Until now, his entire Congressional career has been as a rank-and-file representative from one of the safest ultra-deep-blue districts in the nation.
Jeffries was first elected to represent New York's 8th Congressional District in 2012. He was reelected last November with 72.3% of the vote.
The corporate media outlets Jeffries has dealt with before this year have only fawned over him and shown him unwavering support. The test now goes to conservative national correspondents to hold Jeffries accountable for fabrications he has been used to spewing without skepticism.