Kari Lake Tells DeSantis To Sit Out In 2024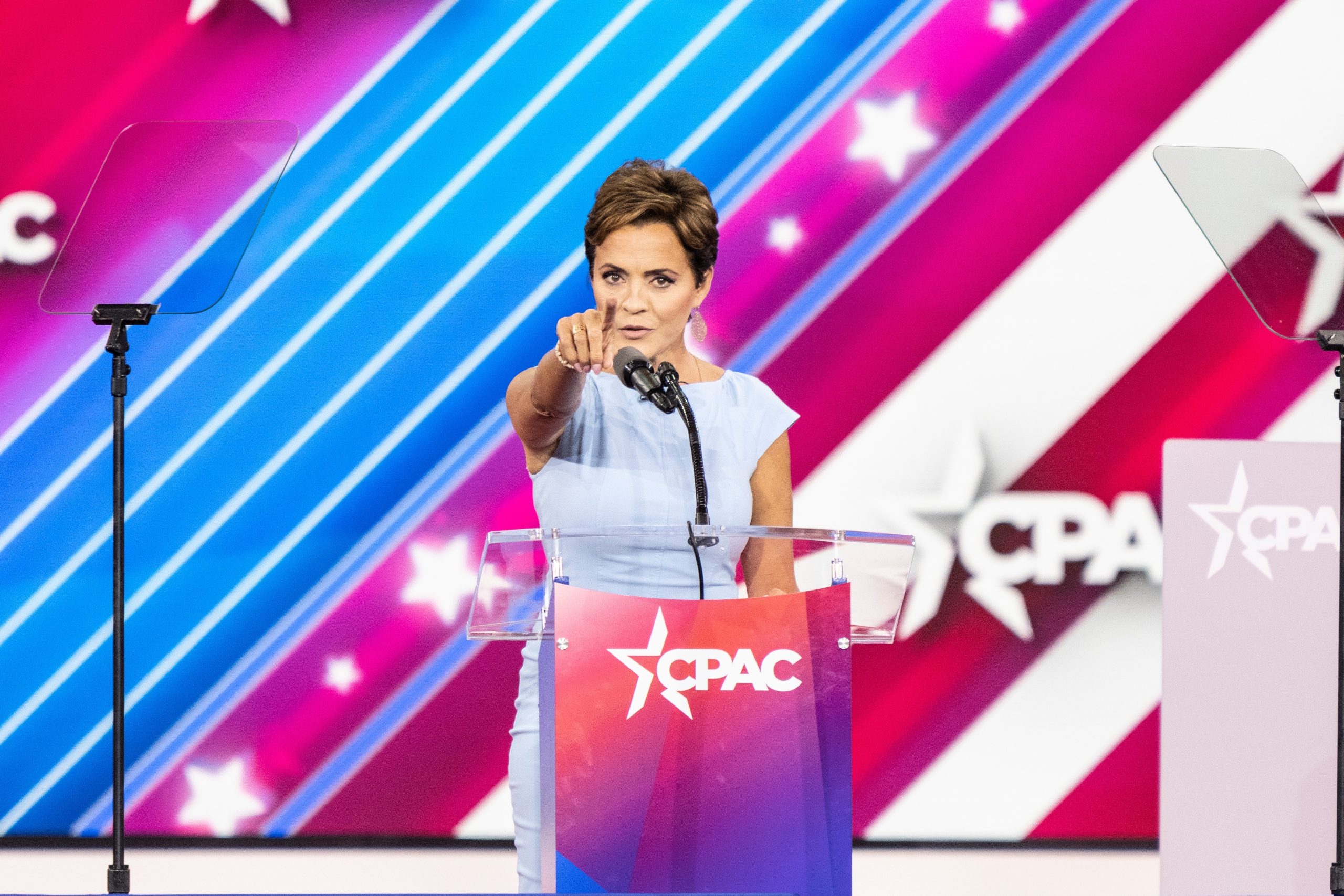 Like Freedom Press? Get news that you don't want to miss delivered directly to your inbox
Former Arizona GOP gubernatorial candidate Kari Lake fired shots at Florida Gov. Ron DeSantis (R) during a Thursday appearance on Newsmax, signaling her support for President Donald Trump in 2024 and urging DeSantis to hold off on a presidential run until a later year.
While DeSantis has not officially announced his candidacy, most analysts believe he will run for president against Trump in 2024. In her criticism of DeSantis, Lake urged him to complete his term and cited his relatively young age as a reason to wait for a presidential run until after 2024.
Lake expressed confidence in Trump's leadership but expressed doubt about how DeSantis would handle American foreign policy. She stated, "Some of the people that are surrounding him are kind of the type of people that were pushing for war, that were pushing for the endless wars."
Lake is reportedly among the female candidates President Trump is considering as his running mate for next year's election. While Lake is still a political newcomer, her unwavering support for Trump has put her in a strong position with Trump, who is said to be seriously considering choosing a woman as his running mate.
Lake's loyalty to Trump has been a consistent part of her short political career. She echoed Trump's claims that the 2020 election was severely affected by voter fraud. In addition, her challenges of her loss in last year's Arizona race have aligned her with Trump supporters and advocates for election security nationwide.
There are reportedly at least four women on Trump's shortlist for running mate, including Nikki Haley, Arkansas Gov. Sarah Huckabee Sanders, South Dakota Gov. Kristi Noem and Lake.
Trump spokesperson Steven Cheung has pushed back on claims that the former president is close to picking a running mate, stating that "President Trump will choose his running mate on his own time, and those who are playing the media game are doing so at their own peril."
Among the possible candidates, Lake's unwavering loyalty to President Trump and alignment with his political views make her a strong contender for the role. In addition, her criticism of Ron DeSantis shows that she is willing to put her support for Trump above her political ambitions.