Mayor Eric Adams Declares NYC 'Destroyed' By Migrant Crisis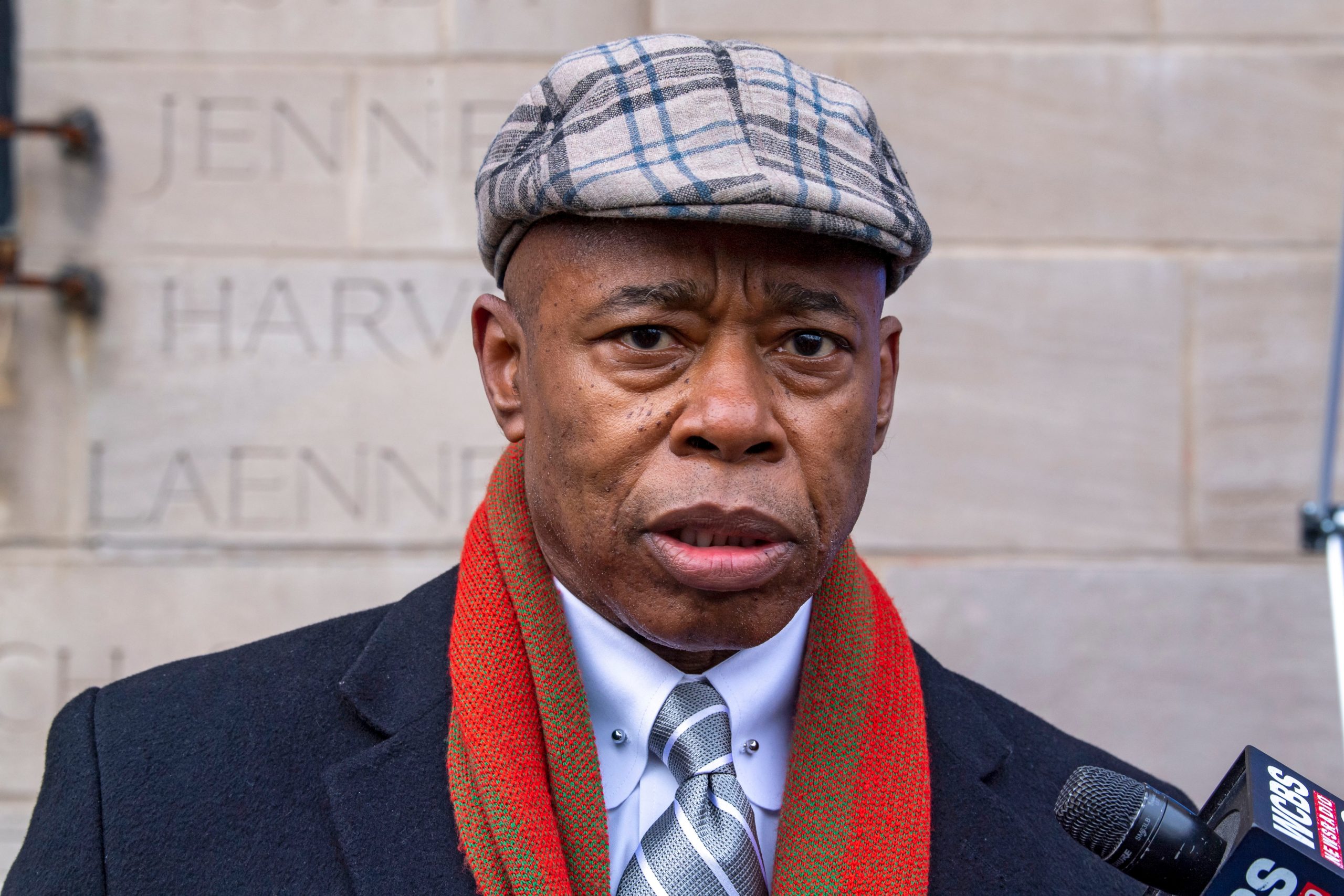 Like Freedom Press? Get news that you don't want to miss delivered directly to your inbox
New York City Mayor Eric Adams (D) expressed his deep concerns on Friday about the city's struggle in handling the migrant crisis under the Biden administration. In a panel discussion with the African American Mayors Association in Washington, D.C., Adams stated, "The city is being destroyed by the migrant crisis."
As a Democrat, Adams' criticism comes with some shock. His frustration was evident when he claimed that politicians from his city hadn't done enough to remedy the situation. "None of my folks came to Washington, D.C., to fight for the resources, that's going to undermine every agency in our city," he lamented.
According to the New York Daily News, over 45,000 migrants have arrived in New York City since last spring. This influx of asylum seekers is causing the city to spend an estimated $4.2 billion on costs related to migrants and their needs through the end of the fiscal year 2024. As a result, New York City officials applied for a FEMA grant worth $654 million, with a decision expected on May 31.
Mayor Adams expressed his disappointment with the national government, accusing them of abandoning New York City. "Every service in this city will be impacted by the asylum seeker crisis," he warned. With more than 55,000 migrants seeking refuge in NYC in the past year and an additional 200 arriving daily, the city is shouldering the costs of providing food, shelter, and other services for these individuals.
While Gov. Kathy Hochul's (D) plan reimburses the city for up to $1 billion in migrant aid, it only covers 29% of expected shelter costs. Mayor Adams stated that the situation would worsen once the Title 42 health policy expires next month, potentially allowing thousands of people to cross the border and seek refuge in New York City. "52,000 can jump to 100,000 if we don't get this under control," Adams cautioned.
City Hall reveals that providing food and shelter for asylum-seeking households costs $380 per day. Most migrants, around 34,600, are housed in taxpayer-funded emergency shelters, mainly hotels. Thousands more are accommodated at Humanitarian Emergency Response and Relief Centers (HERRCs).
Adams expressed frustration with the federal government, stating that their lack of assistance could jeopardize everything New York City has fought for. Gotham is set to receive about $1 billion from Albany to mitigate migrant costs, in addition to a share of an $800 million relief package approved by federal lawmakers.
Adams sought help from Washington on Friday during the African American Mayors Association conference. They planned to meet with White House officials to discuss the crisis. Instead, the White House responded by deflecting criticism of insufficient funding onto fiscally conservative House Republicans, despite Democrats controlling both chambers of Congress until January.