Mayorkas Impeachment Articles Filed In House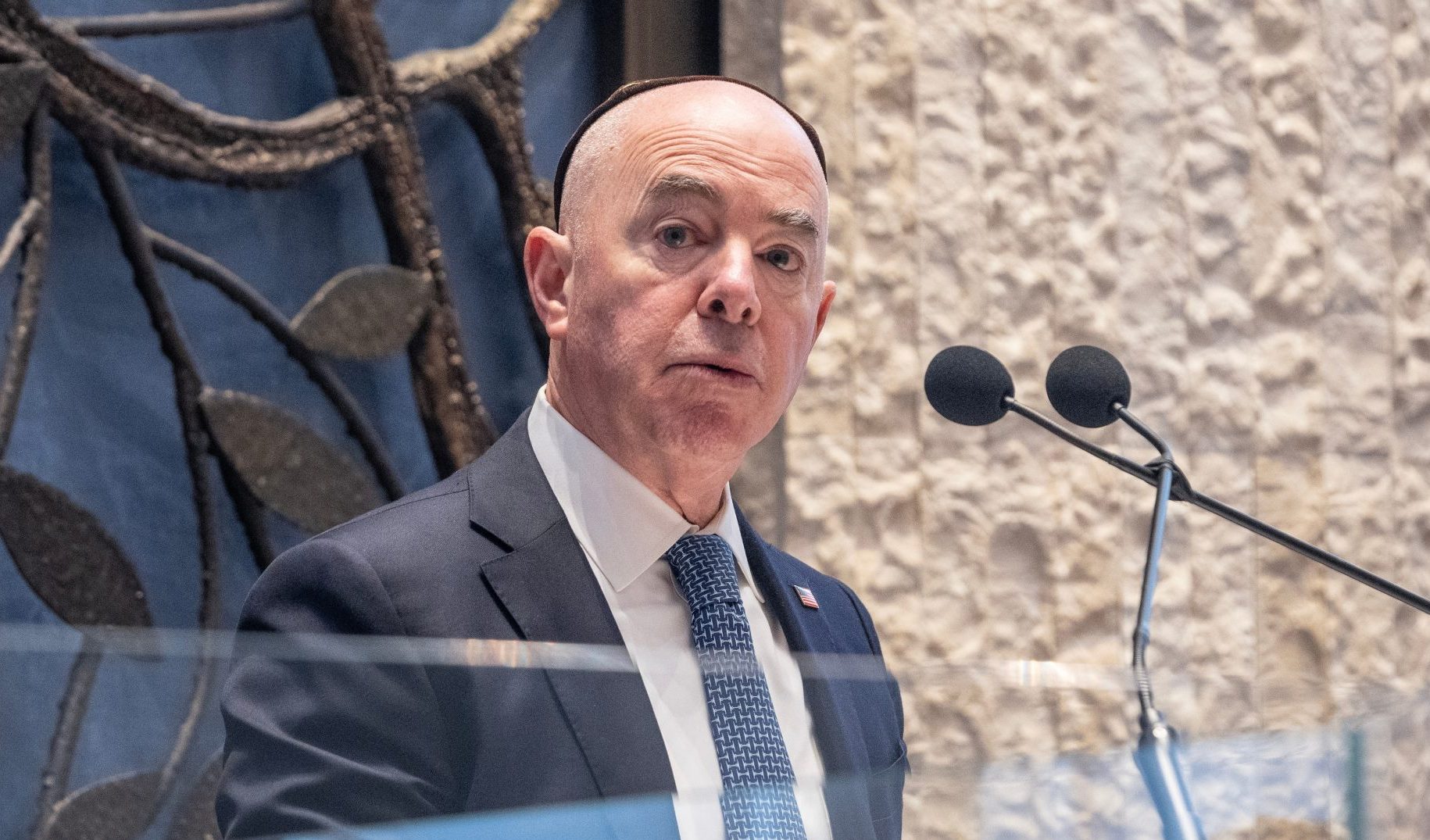 Like Freedom Press? Get news that you don't want to miss delivered directly to your inbox
The newly-seated House under GOP control started this week by delivering on various campaign promises made to Republican voters. On Monday, Rep. Pat Fallon (R-TX) followed through on his commitment to file articles of impeachment against Joe Biden's Homeland Security (DHS) Secretary Alejandro Mayorkas.
House Resolution 8 says Mayorkas is guilty of "high crimes and misdemeanors" as the Constitution defines as grounds for removal from office. The articles were referred to the House Judiciary Committee, chaired by Rep. Jim Jordan (R-OH).
Fallon reiterated his promise to seek Mayorkas' impeachment last week when the House was sworn in late Friday evening after a tumultuous week of controversy over the election of Speaker Kevin McCarthy (R-CA).
The Mayorkas impeachment is expected to be part of a more extensive process by House Republicans to reestablish control over the southern border and address the illegal immigration crisis.
Fallon said Mayorkas' policies "have undermined law enforcement activities at our southern border." He added that Mayorkas has "proven time and time again that he is unfit to lead the Department of Homeland Security" through his actions, including "perjuring himself before Congress about maintaining operational control of the border and the infamous 'whip-gate' slander against our border patrol agents."
The Texan added the DHS secretary's "willful actions have eroded our immigration system, undermined border patrol morale, and jeopardized American national security."
There are three articles in the impeachment resolution.
The first article alleges Mayorkas has failed to faithfully execute the Secure the Fence Act of 2006. That law requires DHS to "maintain operational control over the entire international land and maritime borders of the United States."
The second argues that Mayorkas has willfully "provided perjurious, false, and misleading testimony to Congress." The article quotes testimony from congressional hearings last year in which Mayorkas unequivocally said the southern border is secure.
The third article alleges Mayorkas has "publicly and falsely slandered" U.S. law enforcement officers at the southern border by accusing them of whipping illegal migrants near Del Rio, Texas, in 2021. The accused officers were later cleared of any wrongdoing. It says Mayorkas' false accusations contributed "to a further decrease in already-low morale among agents."
Mayorkas appeared on ABC's Sunday broadcast of "This Week" and said he has no intention of resigning from his position. He said, "I've got a lot of work to do, and we're going to do it."