Pelosi Snaps At Reporter When Asked If She Will Serve Full Term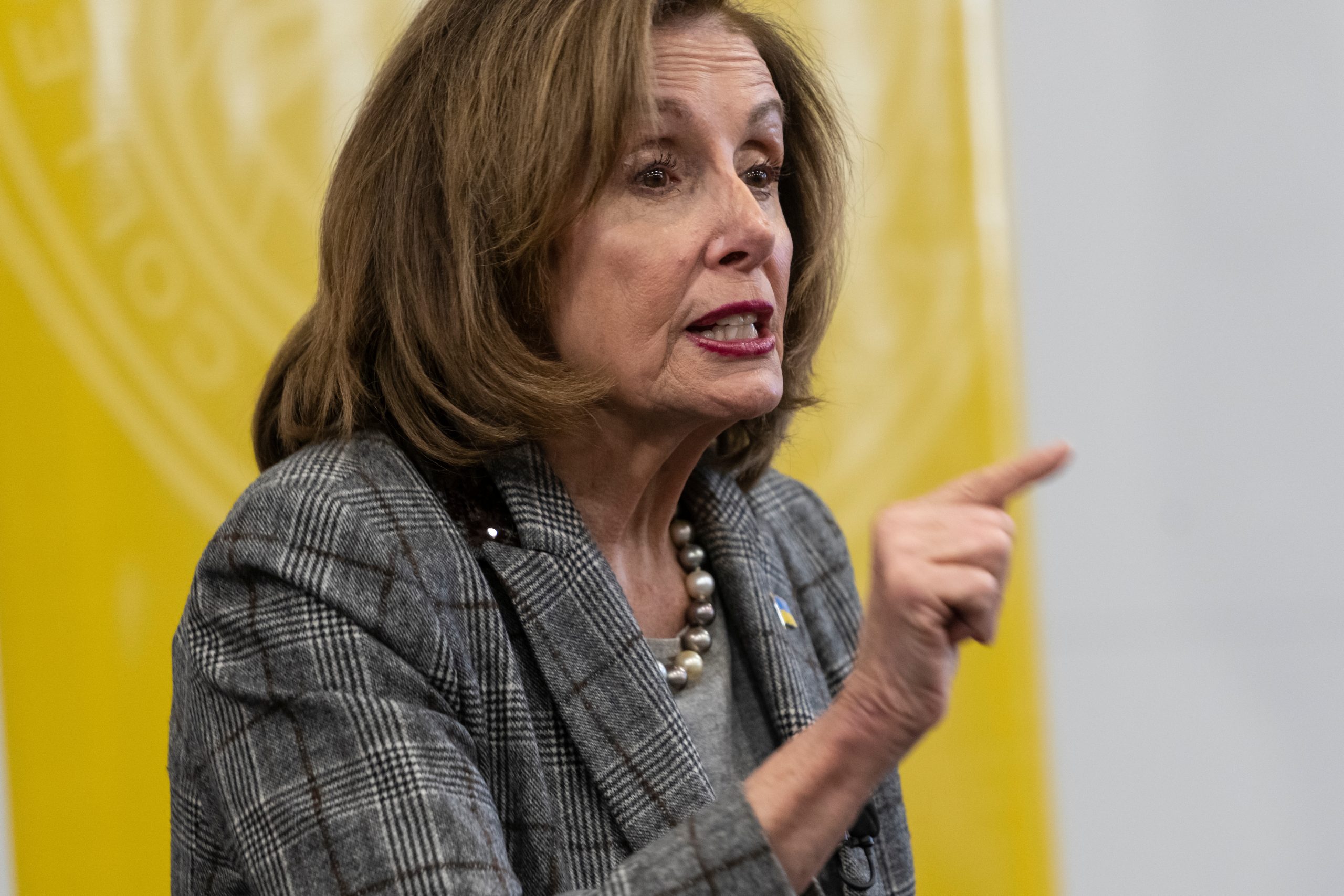 Like Freedom Press? Get news that you don't want to miss delivered directly to your inbox
Outgoing Speaker of the House Nancy Pelosi (D-CA) snapped at a reporter who dared to ask her whether she plans to serve her full two-year term in Congress and refused to answer the question.
As Congress is set to leave for Christmas break soon, Pelosi's Thursday press conference was expected to be her final press conference as a member of House leadership — as the outgoing House Speaker recently announced her decision to resign from her leadership role.
Despite winning reelection in the midterms, Pelosi stepped down from leadership to allow Rep. Hakeem Jeffries (D-NY) to take her place as the House Democrat leader in the new Congress — when the Democrats will be in the minority.
In announcing her decision on the House floor, Pelosi stated: "with great confidence in our caucus, I will not seek reelection to Democratic leadership in the next Congress."
While she suggested that she would continue serving her term as a representative from California, she did not outright declare her intention to do so. Thus, many have speculated that she may retire at some point in the near future.
One reporter asked her about her plans during the press conference.
"Will you commit to serving your full two-year term for the people of San Francisco?" the reporter asked.
Pelosi, clearly annoyed at the reporter for daring to ask the question, snapped at her.
"What is this? What is this?" she responded. "Don't bother me with a question like that. Really. Really, okay?"
The Democrat congresswoman then claimed that the question was "such a waste" of her time.
"I said what I'm gonna do. Those kinds of questions are such a waste of my time," Pelosi said.
Meanwhile, Pelosi actually hasn't said what she plans to do. Breitbart News notes that "Pelosi is not on record saying she will serve the full two-year term."
A report from the Washington Post earlier this year also claimed that Pelosi "is expected" to retire following the midterm elections, which further fueled rumors about the House Speaker's future. The report cited the fact that two staffers had abandoned Pelosi's office last December as a sign that she was planning to step down.