Prominent Archbishop Announces Fast For January 6 Detainees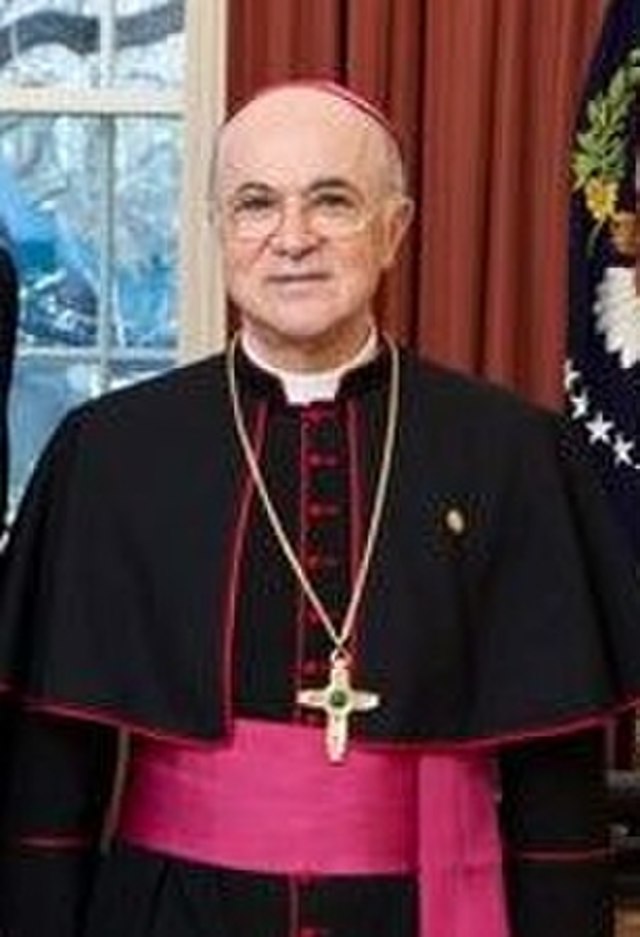 Like Freedom Press? Get news that you don't want to miss delivered directly to your inbox
A prominent Catholic Archbishop is calling attention to the plight of hundreds of Americans who remain detained in brutal conditions due to criminal charges stemming from the events on January 6, 2021.
As the second anniversary of the January 6 protest approaches, Archbishop Carlo Maria Vigano, the former Apostolic Nuncio to the United States, has announced he will fast from Tuesday through Friday. He has asked the faithful to join him in the fast in support of those who remain behind bars awaiting trial for their alleged actions.
Of the hundreds of thousands of Americans who traveled to Washington, D.C., on the day Congress certified the votes of the Electoral College after the 2020 presidential election, some traveled to the Capitol Building after hearing President Donald Trump give an address — with a segment suspiciously arriving at the Capitol while Trump was still speaking.
Some entered the Capitol Building after meeting with little resistance from authorities. Congress suspended its session until that evening when order had been restored to the interior areas of the Capitol.
The Department of Justice (DOJ) has since charged 964 people with various crimes due to their presence in Washington that day. From that group of defendants, 465 have pleaded guilty to one or more charges. The remainder is awaiting trial, with many being held in jail without bail.
In a letter dated December 31, Archbishop Vigano said of his planned fast: "I hope that this initiative will find many adherents, in a spirit of true reparation of the innumerable sins and grave betrayals committed."
He added, "I can only encourage and bless this commendable gesture of penance, to be accompanied by prayer — above all the Holy Rosary — for the beloved Nation which I had the privilege of knowing during my office as Apostolic Nuncio."
Vigano's letter was addressed to attorney Joseph McBride, who is representing several of the defendants who are awaiting trial on their January 6-related charges.
McBride told reporters that he is responsible as an American Catholic civil rights attorney to "defend the persecuted Christ every January Sixer in the most devoted and intelligent way possible." He added that Archbishop Vigano has deeply influenced his personal life and professional work.
In a recent appearance on the Clay Travis and Buck Sexton Show, activist Julie Kelly called on the faithful to join Vigano's fast. She said the DOJ is "still rounding up Trump supporters, destroying their lives, throwing them in prison, and ruining their families."
She said defendants who committed violent crimes should undoubtedly be prosecuted. But, she said, "That's not what's happening here. This is a political targeting using the most powerful government agencies we have to crush people, and it's really just terrifying."