Report: Axios Fires Writer For Calling DeSantis Statement 'Propaganda'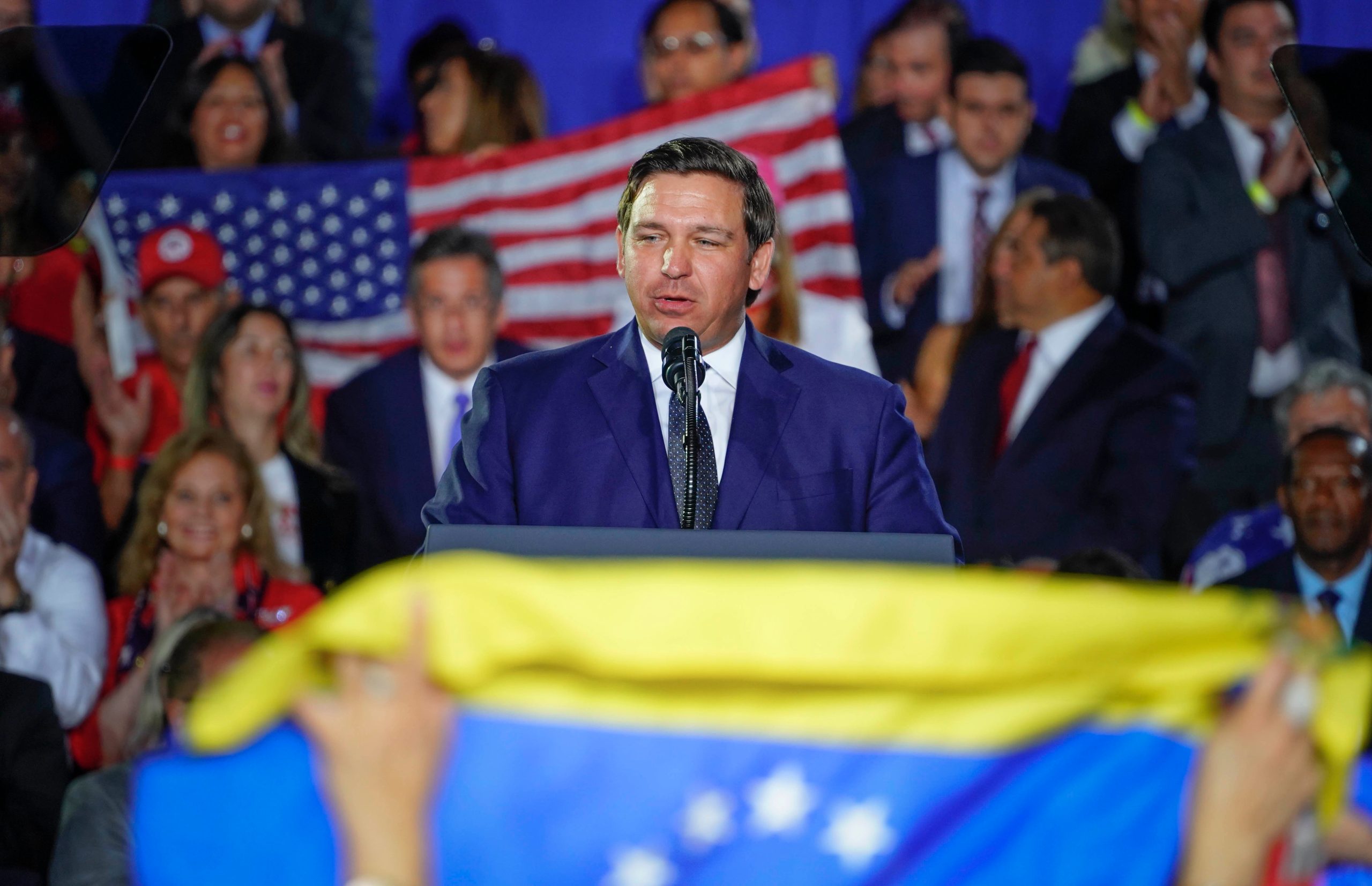 Like Freedom Press? Get news that you don't want to miss delivered directly to your inbox
While it might not be surprising to learn that a reporter used disparaging rhetoric to describe a prominent conservative, recent reports indicate that one Axios writer crossed the line.
Reporter Ben Montgomery reportedly received an email from Florida Department of Education spokesperson Alex Lanfranconi that included a press release about Republican Gov. Ron DeSantis' recent roundtable discussion about the perceived ills of "diversity, equity, and inclusion" programs within the realm of higher education.
In his response, Montgomery claimed that the statement was "propaganda, not a press release."
He went on to allege that the document contained "no substance" and consisted only of "a series of quotes about how bad DEI was."
Lanfanconi subsequently posted a screenshot of the email, apparently prompting the reporter's termination.
In a statement on the matter, Editor-in-Chief Sara Kehaulani Goo advised that the "reporter is no longer with Axios," but declined to provide any further details. Montgomery provided a tongue-in-cheek reply to a tweet from Vanity Fair writer Charlotte Klein, who asserted that he was fired in response to the email. 
He later offered a more direct reaction to the controversy, insisting that his terse reply to Lanfranconi was not politically motivated.
"It just wasted my time," he said, noting that his daughters were proud of him and that is "all that matters."
Montgomery seemed to take a parting shot at his former employer, suggesting that the "smart brevity" he used in the email was written in Axios' trademark style. Nevertheless, he expressed regret for "being so short."
Montgomery claimed that his ouster would have "ripple effects for an administration that's really had their way with the press and roughshod over a lot of people — good people."
As for the press release in question, it detailed a number of concerns expressed by state officials and educational administrators regarding the infiltration of far-left social policies within the university system.
New College of Florida board of trustees member Christopher Rufo, for example, said that what DEI has "become in practice is a vehicle for left-wing political activists to hijack public resources and turn universities away from the pursuit of knowledge toward the pursuit of their own private political interests."