Report: Eight Dead Due To Electric Scooter Catching Fire In Showroom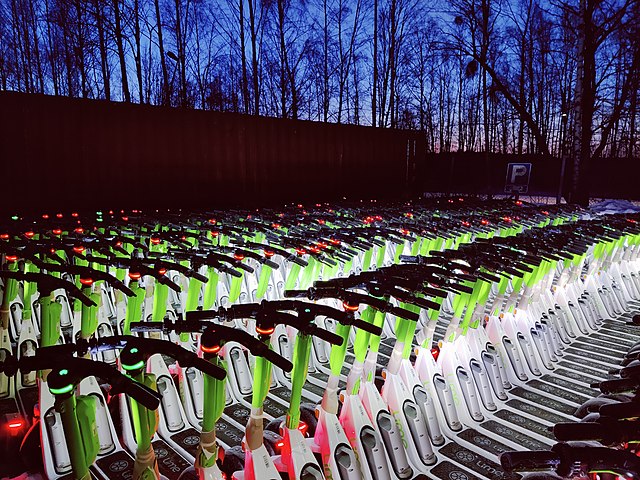 Like Freedom Press? Get news that you don't want to miss delivered directly to your inbox
Electric-powered vehicles have long been touted by environmental activists as a step toward addressing climate change, but critics point out a number of potential risks associated with embracing the relatively new technology.
Among the most alarming recent reports was an incident at an electric scooter dealership in Mumbai, India.
According to local police, one device caught on fire and quickly led to the death of eight individuals, leaving another 11 injured. Unfortunately, such explosions are not uncommon, though this one resulted in far more casualties than most.
"Saddened by the loss of lives due to a fire in Secunderabad, Telangana," tweeted Indian Prime Minister Narendra Modi. "Condolences to the bereaved families. May the injured recover soon."
After the fire erupted in the hotel basement that contained roughly two dozen scooters, it soon began to spread, threatening the lives of staff and guests in the building as the structure filled with smoke.
"Those staying on the first and second floors were overpowered by smoke and the maximum casualties are from those floors," a police source confirmed.
Another law enforcement official said the fire remained under investigation, adding: "We don't know if it started because of overcharging and then spread or whether it started elsewhere."
Experts say faulty batteries are at the root of most of these potentially deadly incidents.
Although rare, electric-powered automobiles are also susceptible to fires that can be difficult or impossible to combat. The reason lies in the fact that when lithium ion batteries ignite, they burn at a higher temperature and it takes a massive amount of water to fully extinguish.
Making matters worse, burned batteries are capable of re-igniting for up to days after the initial blaze burns out. This means that vehicles in storage could pose a danger of fires more destructive than the scooter showroom in India.
The chief fire officer in Lower Merion, Pennsylvania, recalled one incident in which a burning Tesla reached temperatures that melted the pavement below it.
Emma Sutcliffe, an industry expert in Australia, explained: "A lot of the time firefighters and fire agencies are just expected to kind of figure it out."