Rumble To Stream First 2024 Republican Primary Debate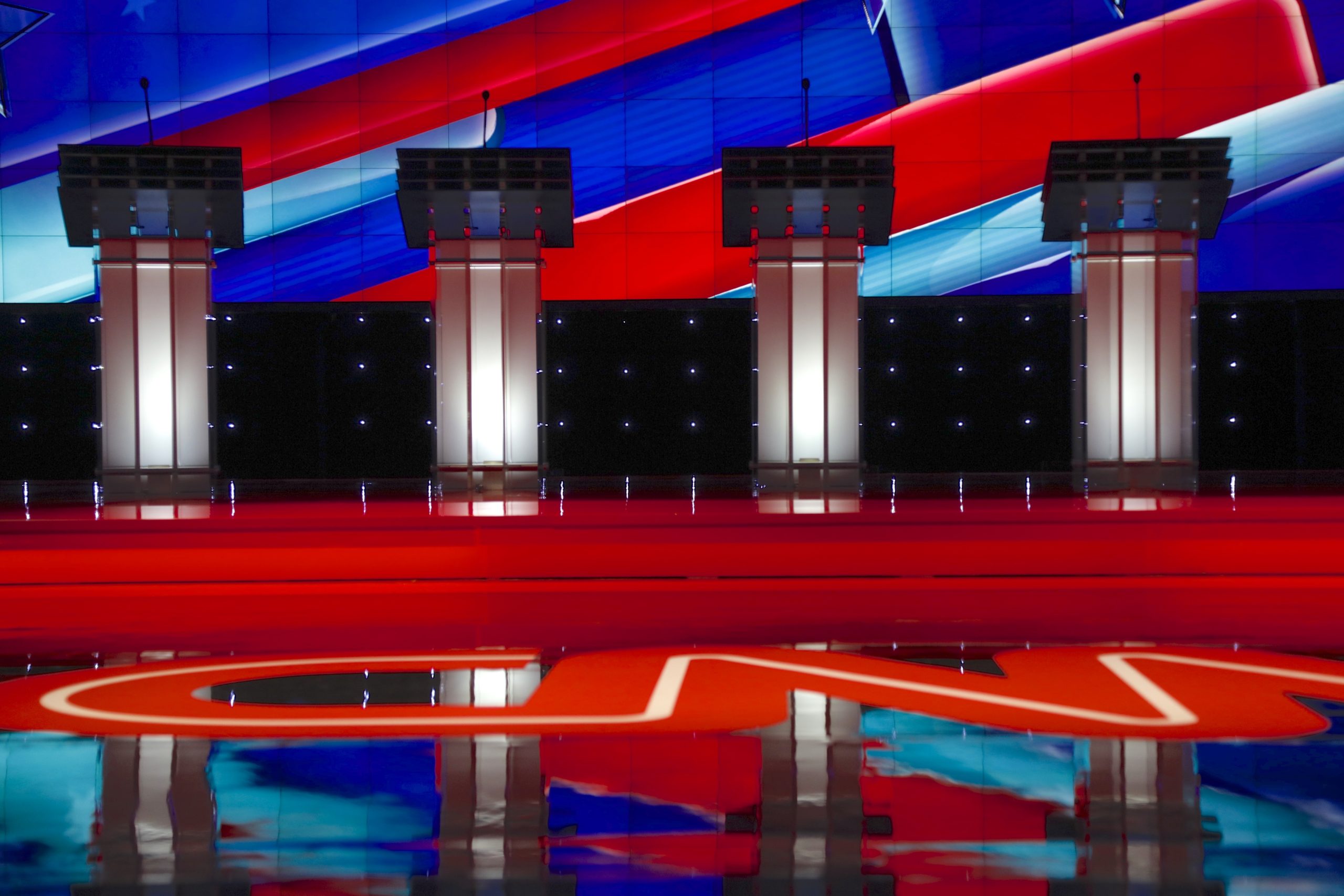 Like Freedom Press? Get news that you don't want to miss delivered directly to your inbox
The first 2024 Republican presidential primary debate will be streamed exclusively on video-sharing platform Rumble, the service announced on Wednesday.
The first meeting of GOP presidential hopefuls will be this August in Milwaukee, Wisconsin. The event will be broadcast by Fox News and Young America's Foundation and will feature a broad selection of candidates.
Milwaukee will also be the host city for the 2024 Republican National Convention.
Republicans who have tossed their hats into the ring include former President Donald Trump, former South Carolina Gov. Nikki Haley, former Arkansas Gov. Asa Hutchinson and entrepreneur Vivek Ramaswamy.
Several others, most notably Florida Gov. Ron DeSantis, are widely expected to announce their candidacies soon.
Republican National Committee Chair Ronna McDaniel expressed her excitement for having Rumble stream the August event. "This is a big step for our party and country. People deserve a fair, unbiased platform and that's exactly what this partnership will provide."
She also stressed that the next President of the United States will be on the stage.
Former two-term Wisconsin Gov. Scott Walker, who is also the YAF president, declared that the partnership with Rumble "is a great time to introduce more young Americans to the value of freedom and opportunity for all."
Rumble emerged during the 2020 presidential election as a popular alternative to YouTube for those seeking unfiltered content. Regularly featured are Trump's Truth Social, Donald Trump, Jr., and several prominent conservative voices.
Those voices include commentator Dan Bongino, former Democratic Hawaii Rep. Tulsi Gabbard, and journalist Glenn Greenwald.
CEO Chris Pavlovski said the company's commitment to free speech is hardly just a slogan. He said "it runs through the DNA of our company." He went on to express Rumble's enthusiasm for partnering with the RNC to deliver the primary debate platform online.
The August debate will also coincide with the RNC summer meeting in Milwaukee, set 11 months ahead of the 2024 convention. And, as McDaniel expressed to "Fox and Friends," the purpose is entirely about "beating Joe Biden."
It is also, she said, about overcoming what is happening in the U.S. right now. The party will look for unity, and every candidate will hopefully pledge to fully support the GOP going through the primary season and on into next year's election.