Stacey Abrams Loses Court Battle — Kemp Condemns Her Actions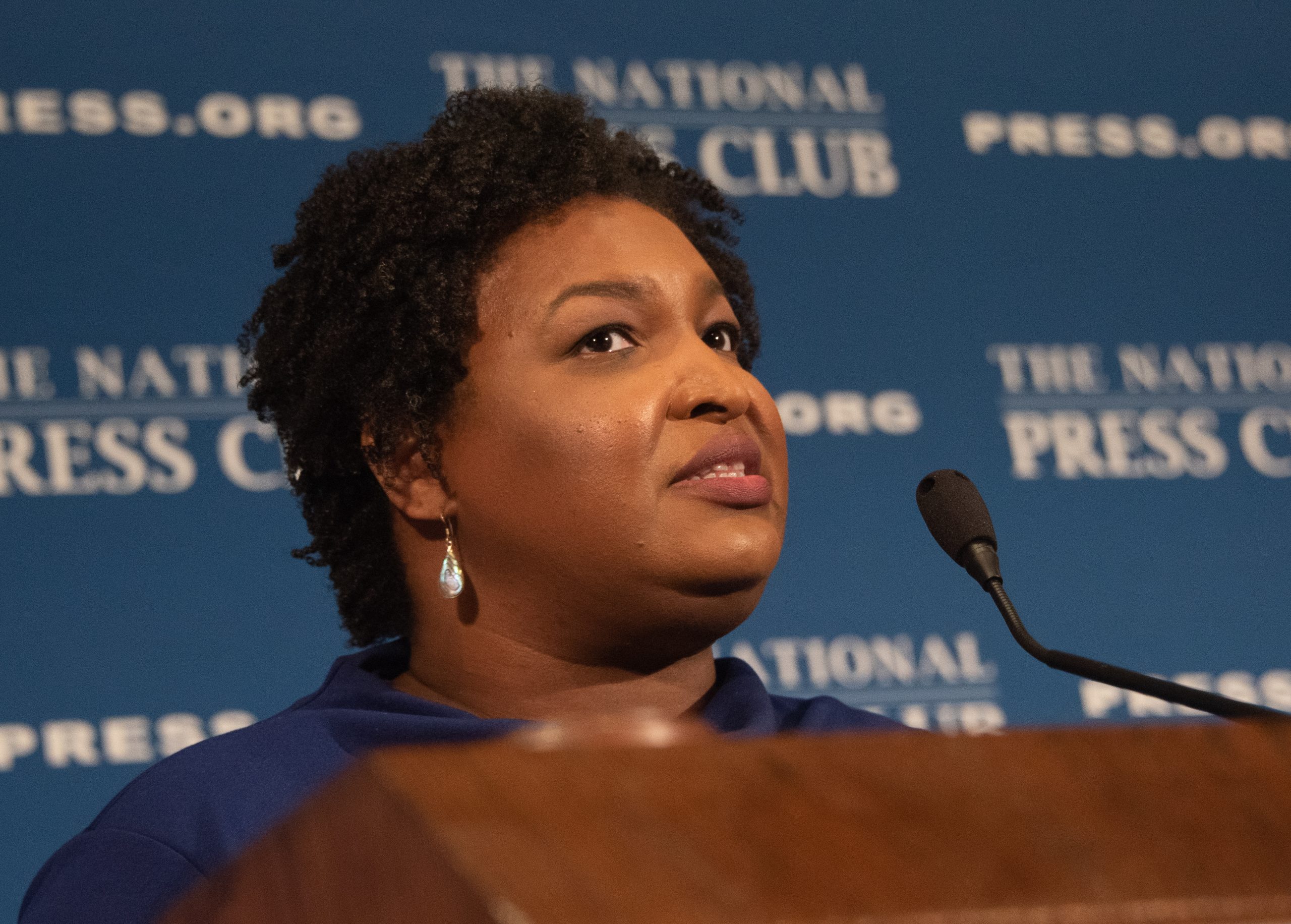 Like Freedom Press? Get news that you don't want to miss delivered directly to your inbox
Georgia Gov. Brian Kemp called out Stacey Abrams for "using the legal system for her own political gain" after the Democrat gubernatorial candidate lost a court battle over her 2018 election loss.
During an appearance on "Fox News Sunday," the Republican governor blasted Abrams for using a legal battle over her defeat four years ago for her own political and personal gain.
In a lawsuit, Abrams claimed that Georgia had suppressed voters, a claim that has been refuted by Kemp. The Georgia governor noted that there was record turnout in Georgia's May primaries following the passing of a 2021 voter integrity law.
Speaking with Fox News host Shannon Bream, Kemp celebrated the judge for ruling against Abrams.
"Stacey Abrams and her group lost on every single count in that ruling Friday," the governor said. "It's sad that since day one, she's used this whole process to line her pockets, sow distrust in Democratic institutions, and build her celebrity status. And using the legal system for her own political gain, quite honestly."
"Thankfully, Judge Jones made it clear to all Georgians, and people around the country, that in our state, it's easy to vote and hard to cheat," Kemp added. "And look, she's spinning that narrative, Shannon. I mean, we just had record turnout in our primaries, not only in the Republican primary, but also in the Democratic primary."
On Friday, Northern District of Georgia Judge Steven Jones ruled against Abrams in a lawsuit brought in the district court. The lawsuit was initiated by Fair Fight Action, a nonprofit founded by the Georgia Democrat which claims to combat so-called "voter suppression" after Abrams lost to Kemp in the 2018 gubernatorial election, according to reporting from the New York Times.
"This is the same crowd that cost us the [MLB] All-Star Game, saying the new law that we passed to protect the integrity of the vote was 'suppressive' and 'Jim Crow 2.0,' and we've had record turnout," Kemp said. "And even though we lost the All-Star Game and Major League Baseball caved to [Abrams] and that narrative, thankfully the Braves won the World Series, hopefully we're gonna beat the Mets tonight and win the division, and then repeat."
Abrams' lawsuit challenged several Georgia voting laws, including absentee ballot provisions, oversight of voter rolls and legislation requiring voter identification information to match the voter's government ID.
"Although Georgia's election system is not perfect, the challenged practices violate neither the constitution nor the Voting Rights Act," Jones stated in the 288-page decision.
"Judge Jones' ruling exposes this legal effort for what it really is: a tool wielded by a politician hoping to wrongfully weaponize the legal system to further her own political goals," Kemp said in a Friday statement to Fox News.