Three Former Presidents Launch NGO To Transport Illegal Aliens Into the US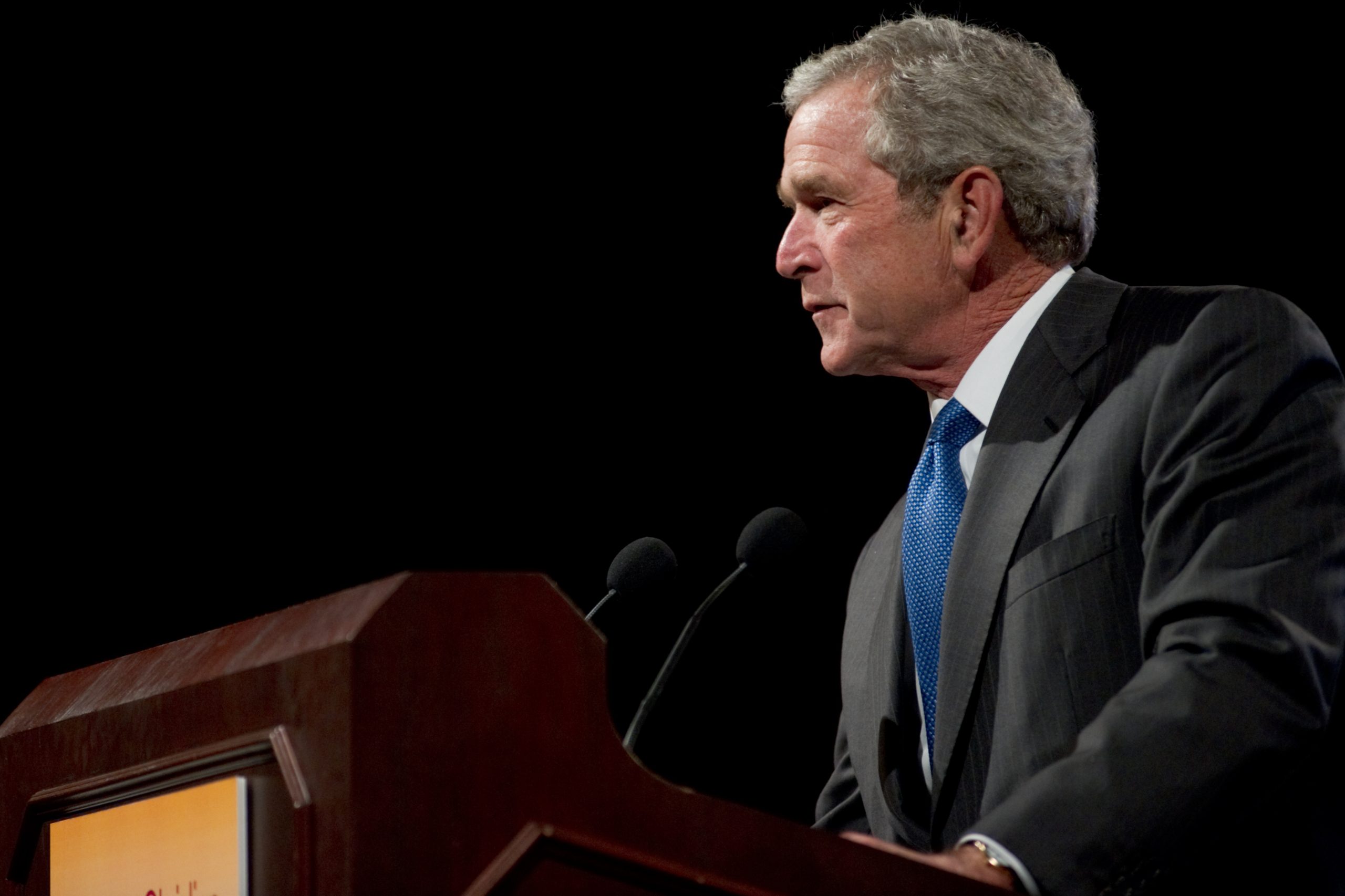 Like Freedom Press? Get news that you don't want to miss delivered directly to your inbox
Three of the five living former presidents have decided to form a nongovernmental organization (NGO) to fly illegal aliens to any location they wish to go within the United States.
Former Presidents Barack Obama, Bill Clinton and George W. Bush — working alongside American Express Global Business Travel and Welcome.US — have created the new NGO "Miles4Migrants."
Billionaire Democrat megadonor George Soros is also connected to this effort, as he is a major funder of Welcome.US — an NGO that was originally created to provide logistical assistance to the 85,000 Afghan refugees that President Joe Biden brought into the U.S. after his disastrous botched withdrawal from Afghanistan.
With the help of American Express and Welcome.US, the three former presidents will use Miles4Migrants to raise funds to provide air travel for illegal aliens from Ukraine, Cuba, Haiti, Venezuela and Nicaragua — and will allow these illegals to fly to any destination they choose within the United States.
"Donations are needed to fund the flights for newcomers to travel to the United States," the new NGO's webpage declares. "Those forced to flee often leave behind all but what they can carry, and the costs of international travel can be prohibitive."
"Welcome Connect Travel removes the cost of travel as a barrier for both sponsors in the United States and the displaced families they are supporting through humanitarian sponsorship," the website continues.
This news comes as the Biden administration is already secretly flying illegal aliens into the interior of the U.S. — reportedly using CIA assets to help with the transportation.
Critics have blasted the Biden administration for their actions, with even one federal government contractor involved in the flights condemning the matter.
"The government is betraying the American people," said the contractor, who was hired to fly illegals from the southern border to the airport in White Plains.
The comment was made to a Westchester County police officer during a conversation recorded on the officer's bodycam, which took place on the tarmac of the airport on August 13, 2021. The men had this discussion while standing beside a Boeing 737 that was chartered by the Biden administration, flying from Fort Bliss, Texas.
Since Biden took office in January 2021, at least five million illegal aliens have entered the U.S. — though the exact number is impossible to quantify as many are able to slip past Border Patrol and enter undetected.