Trump Condemns McCarthy For Denying That Ashli Babbitt Was Murdered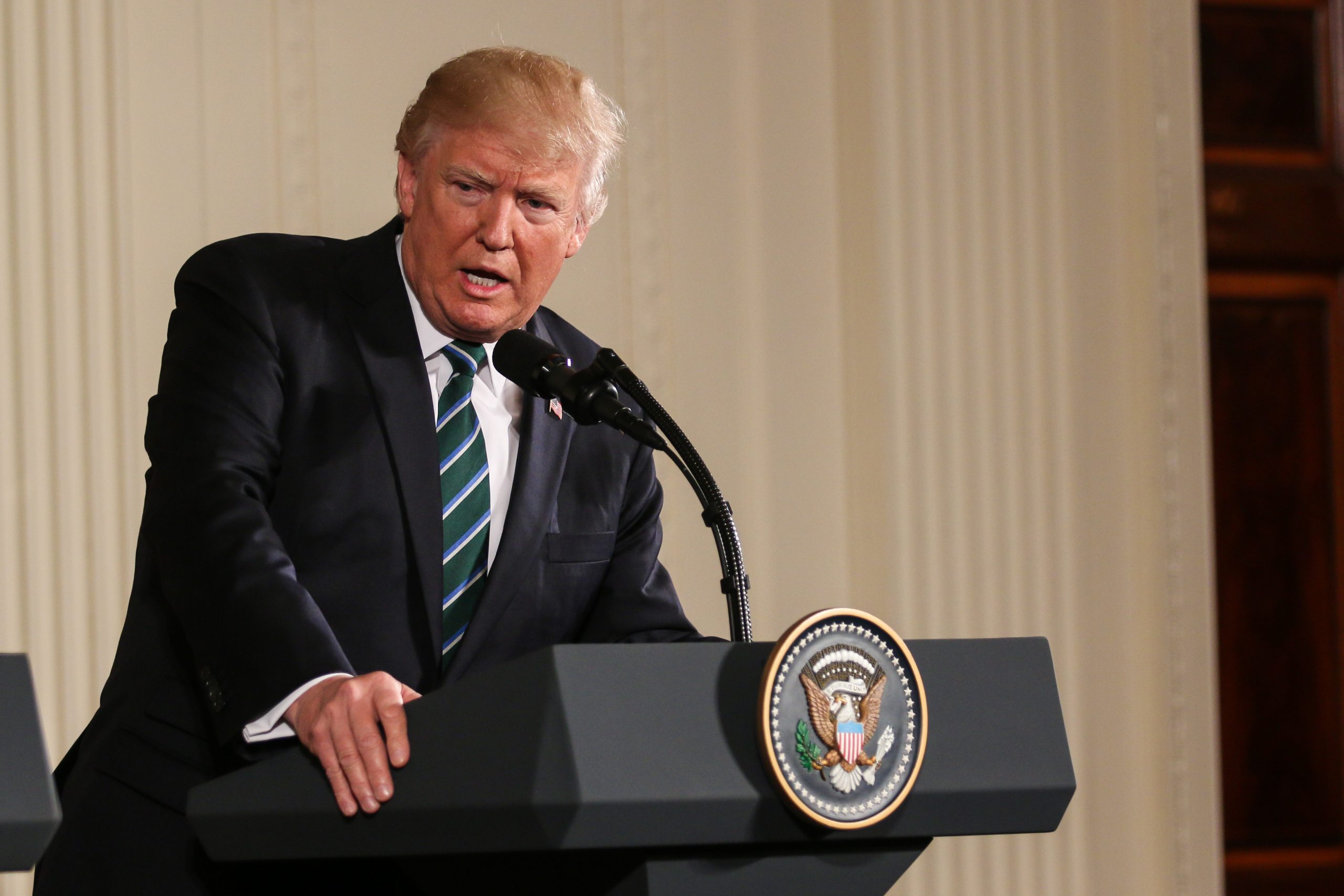 Like Freedom Press? Get news that you don't want to miss delivered directly to your inbox
Former President Donald Trump stood up for victim of U.S. Capitol Police gunfire Ashli Babbitt on Truth Social after Speaker of the House Kevin McCarthy (R-CA) claimed that the officer who murdered Ashli Babbitt was just doing "his job."
McCarthy made the comments after being asked about Rep. Marjorie Taylor Greene (R-GA) stating that Babbitt had been murdered during the January 6 Capitol protests.
When asked about whether he believed that Babbitt was murdered or the Capitol Police officer was just doing his job, McCarthy replied that the "officer did his job."
Despite campaigning for McCarthy during his speaker race last month, Trump took to Truth Social to disagree with the House Speaker about his defense of the Capitol Police officer who shot the unarmed woman.
"I totally disagree with the Speaker of the House, Kevin McCarthy, in that the Police Officer 'Thug,' who has had a very checkered past to begin with, was not just 'doing his job' when he shot and killed Great Patriot Ashli Babbitt at point blank range," Trump wrote. "Despite trying to keep him anonymous, shielded, and protected, this MISFIT proudly showed up on NBC Fake Nightly News 'bragging' about the killing. He was not a hero but a COWARD, who wanted to show how tough he was. ASHLI BABBITT WAS MURDERED!!!"
Babbitt was fatally shot during the January 6 protests by Lt. Michael Byrd. Before her death, Babbitt was shouting at officers for not taking action to stop the few violent protesters, and even got into a physical altercation with another protester who had broken a window.
She then climbed up into the window, allegedly to prevent others from doing so and try to stop the chaos — and was shot by Byrd, who did not give any warning before shooting the unarmed woman.
"I've watched the videos of Ashli Babbitt's murder," Greene tweeted. "Yes she was inside the Capitol, but the only violence she committed was punching another J6'er in the face after he broke the window. Not an officer or lawmaker, she punched a J6'er & tried to stop them, then Byrd shot her."
Meanwhile, the U.S. Capitol Police Office of Professional Responsibility ruled that Byrd's behavior was both legal and within department policy, according to a press release.
"The officer's actions were consistent with the officer's training and USCP policies and procedures," the press release states.