Trump, Musk Praise Tucker Carlson's January 6 Video Release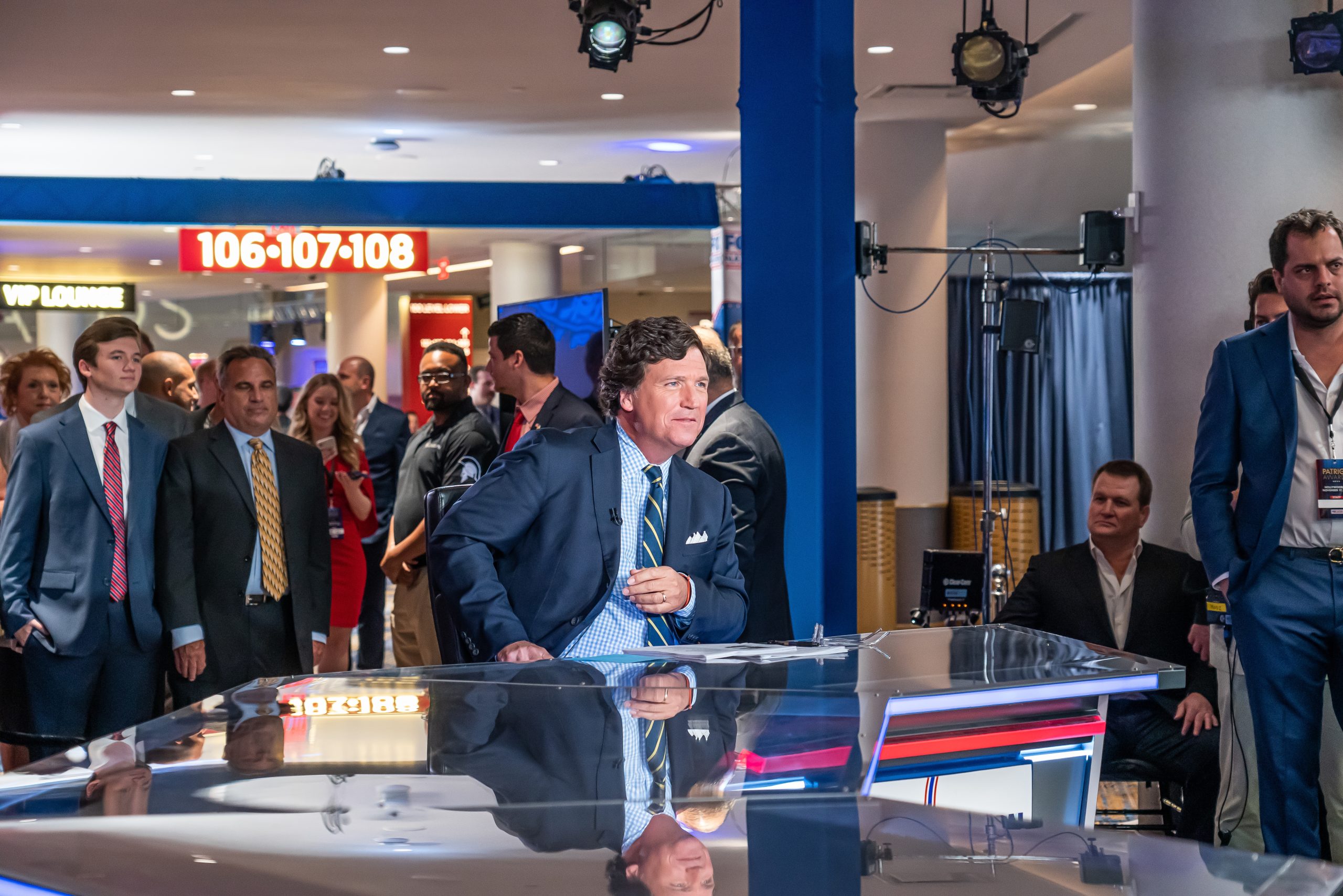 Like Freedom Press? Get news that you don't want to miss delivered directly to your inbox
On Monday, Tucker Carlson, host of Fox News's "Tucker Carlson Tonight," released previously unseen footage of the January 6 Capitol Hill protests. The footage contradicted the narratives put forth by some politicians, including former Reps. Liz Cheney (R-WY), Adam Kinzinger (R-IL) and former Speaker Nancy Pelosi's hand-selected January 6 Committee. Carlson demonstrated that the video evidence shows that the protest was not as violent as previously claimed by RINOs and Democrats.
President Donald Trump applauded Carlson's release, calling it one of the biggest "scoops" in U.S. history. He demanded the immediate release of all protesters arrested on that day. He also said the January 6 Committee was a group of criminal fabricators who should be prosecuted for their actions.
Trump claimed that the committee lied about what happened that day and thanked newly elected Speaker Kevin McCarthy (R-CA) for releasing the footage to Carlson.
He said in a post on Truth Social: "A whole new, and completely opposite, picture has now been indelibly painted. The Unselect Committee LIED, and should be prosecuted for their actions. Nancy & Mitch were a disaster on Security. Thank you Kevin and Tucker. FREE AT LAST!!!"
Meanwhile, billionaire and Twitter CEO Elon Musk criticized several lawmakers on the now-dissolved January 6 Committee, including Cheney, Kizinger and Rep. Adam Schiff (D-CA). Musk accused them of misleading the American public and withholding evidence for "partisan political reasons." He added that their actions were "deeply wrong, legally and morally."
Musk also commented on the new footage, calling it "shocking indeed." The video evidence included footage of Capitol police officers calmly escorting Jacob Chansley, the so-called "QAnon Shaman," through the Capitol building and footage of Officer Brian Sicknick walking around the building after the time Democrats have alleged he was killed or mortally wounded outside the building.
Carlson noted that the revelation of Sicknick's actual condition "overturns the single most powerful and politically useful lie that Democrats told us about January 6th."
Carlson added: "They lied about the police officer they claimed to revere. If they were willing to do that, their dishonesty knew no limits."
Carlson's release of the footage has sparked new debate about what happened on January 6. While conservatives and Trump supporters now argue the released footage shows the protest was not as violent as previously claimed by the corporate media and Democrats, those leftist organizations are already beginning the spin that the footage is either "selectively edited" or only shows a small portion of what occurred that day.