Trump Urges GOP To 'Defund' DOJ And FBI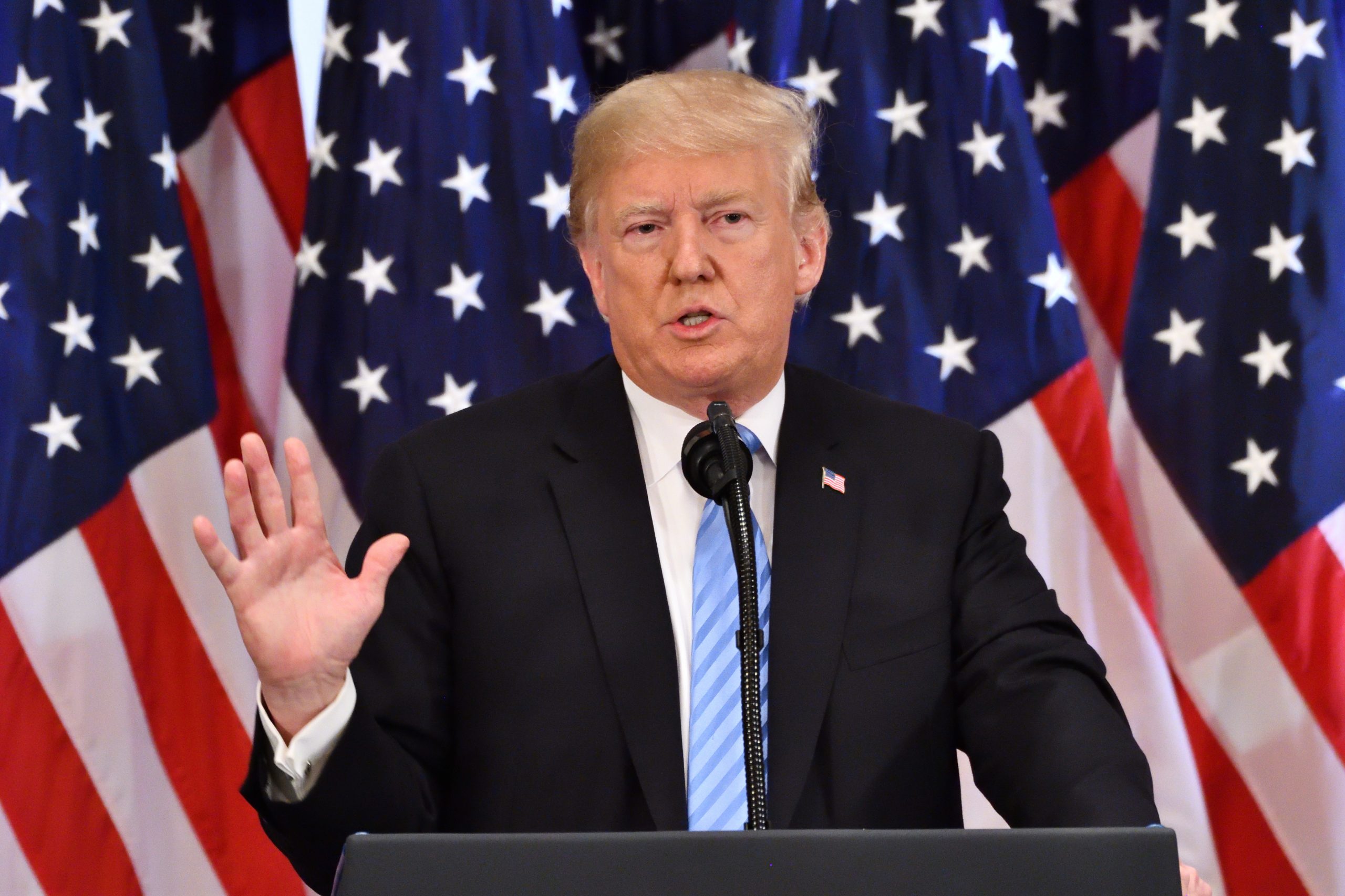 Like Freedom Press? Get news that you don't want to miss delivered directly to your inbox
Former President Donald Trump took to Truth Social on the morning after his unprecedented arraignment in New York City to call for action against his persecutors.
The former president wrote in all caps, "REPUBLICANS IN CONGRESS SHOULD DEFUND THE DOJ AND FBI UNTIL THEY COME TO THEIR SENSES. THE DEMOCRATS HAVE TOTALLY WEAPONIZED LAW ENFORCEMENT IN OUR COUNTRY."
Trump also accused the left of maliciously using their power for election interference and asserted U.S. elections are already "under siege."
On Tuesday, the former president pleaded not guilty to 34 felony charges levied by George Soros-backed Manhattan DA Alvin Bragg.
And while that action was taken by neither the FBI or DOJ, Trump still faces two Justice Department criminal investigations. They are led by Special Counsel Jack Smith, who was appointed by Attorney General Merrick Garland.
The corruption of both the DOJ and FBI began under former President Barack Obama and picked up strong momentum from the Biden White House. Each has demonstrably been used to attack political opponents of the administration, and accountability is necessary.
The utilization of law enforcement powers to accomplish political goals is now so prevalent that it encompasses much more than simply the federal might of the FBI and DOJ. Forces on the state level, as witnessed in Georgia, are bent on enacting revenge on Trump.
And of course, there's the glaring example of a city-level radical district attorney in Alvin Bragg, who used Trump to win his election in his deep-blue district and is now bent on destroying the former president.