Tucker Carlson Leaves Fox News, Shares Are Dropping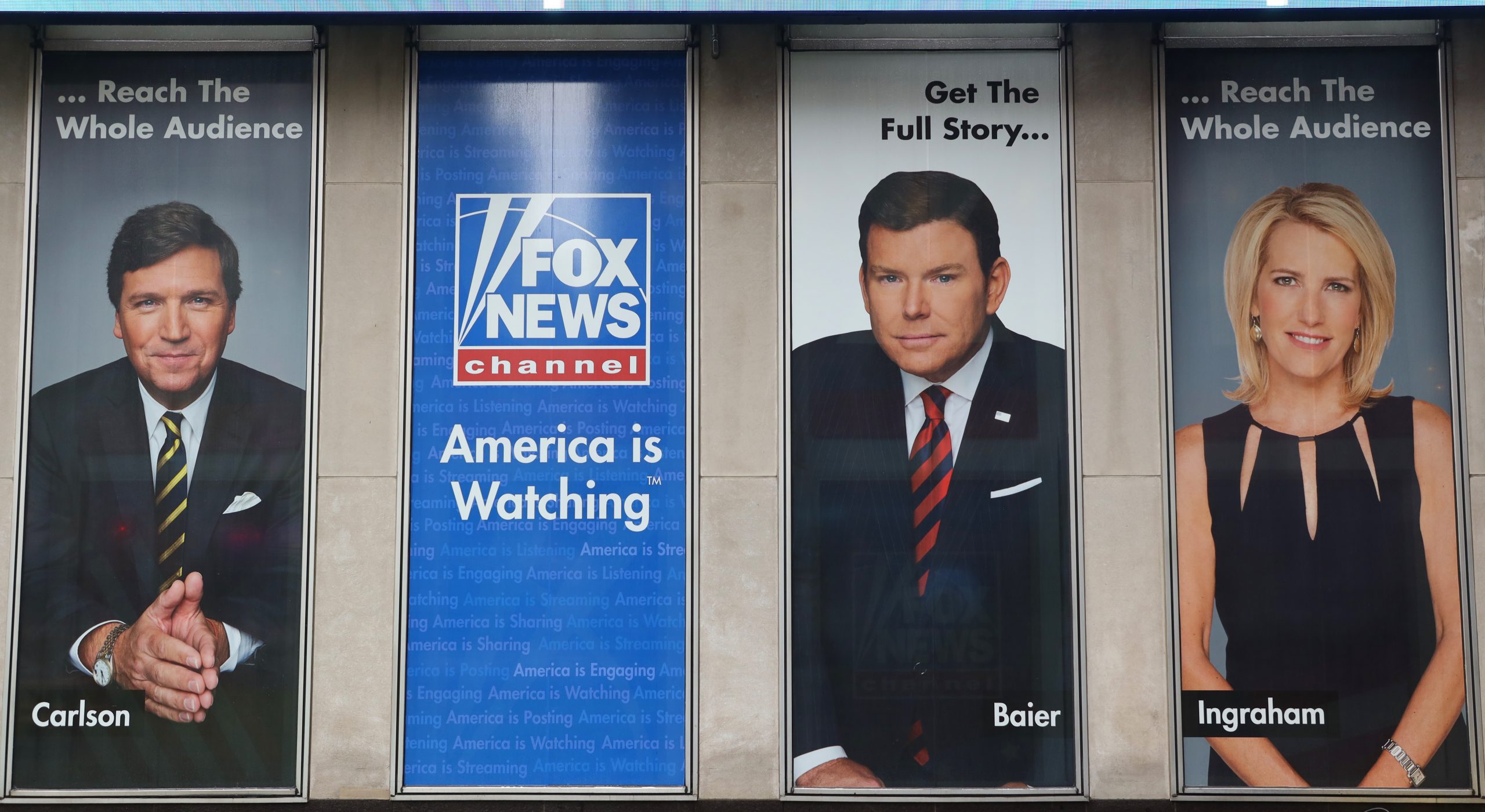 Like Freedom Press? Get news that you don't want to miss delivered directly to your inbox
It is already widespread breaking news that a press release published by Fox News revealed that the network is parting ways with the very popular and well-known cable news show host Tucker Carlson.
"FOX News Media and Tucker Carlson have agreed to part ways. We thank him for his service to the network as a host and prior to that as a contributor," reads the company's press release published Monday.
"Mr. Carlson's last program was Friday April 21st. Fox News Tonight will air live at 8 PM/ET starting this evening as an interim show helmed by rotating FOX News personalities until a new host is named."
On the same day, CNN anchor Don Lemon revealed he is being abruptly booted from his own network.
While Fox News as of now has not offered an explanation for the separation, multiple media outlets have noted that this news comes just after the network's parent company settled a defamation lawsuit with Dominion Voting Systems for $787.5 million.
As NPR pointed out, the move does appear sudden. Carlson ended his show last Friday with a message to his viewers that he would be back Monday, and the network has recently been advertising a planned upcoming interview with Carlson and presidential candidate Vivek Ramaswamy.
Carlson's departure may prove insurmountable for Fox News. The longtime primetime host has routinely brought in massive viewership for the company, with individual episodes of his show commanding millions of views.
Conservative Christian commentator and former sports radio personality Jason Whitlock reacted to the news of Carlson's exit, praising the now-former Fox News host for standing with the truth rather than bending over for a paycheck.
"I respect the hell out of him," Whitlock remarked.
Upon discussing the incident, Senior CNN media reporter Oliver Darcy appeared to imply Carlson should have been ousted sooner, accusing the former Fox host of pushing "conspiracy theories about the vaccines" and being "anti-immigrant" while still working with Fox News.
Brian Stelter, who hosted CNN's "Reliable Sources" TV show before the network later canceled the show and fired him, posted online about his failed attempt to contact Carlson for comment on the new developments:
Meanwhile, Fox News' finances are potentially taking a huge hit, with stocks for the firm closing 3% lower on Monday after falling as much as 5% earlier in the day, according to CBS News.
Numerous conservative Americans have come out in support of Carlson, with many speculating he was fired.