Aaron Rodgers Appears To Endorse Robert F. Kennedy Jr. For President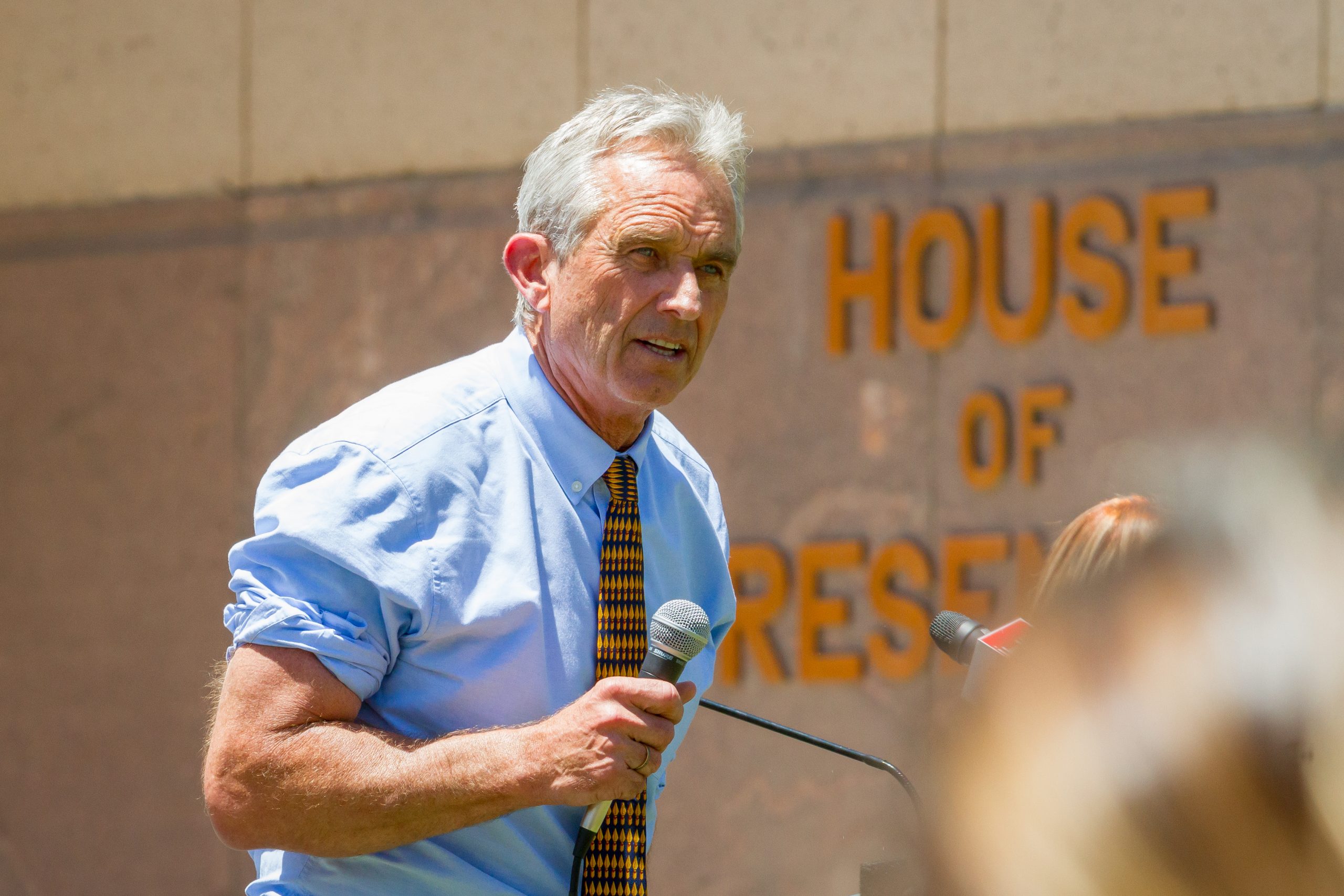 Like Freedom Press? Get news that you don't want to miss delivered directly to your inbox
In a post on social media, Green Bay Packers star quarterback Aaron Rodgers appeared to endorse Robert F. Kennedy Jr. in his bid to challenge President Joe Biden in 2024.
Kennedy Jr. has pledged to challenge Biden in his 2024 reelection bid — becoming just one of a handful of Democrats to announce their intention to challenge the president in the primary.
Rodgers posted an Instagram story on Monday featuring a muscle emoji and a heart emoji, with a caption that read "kennedy2024." Screenshots of that post began going viral on Twitter soon after he wrote it, especially because the star quarterback had also reposted an interview with Kennedy Jr. and Aubrey Marcus.
Many have assumed that Rodgers chose to support Kennedy Jr. because the two are both heavily critical of the COVID vaccine and the authoritarian mandates.
The Democrat politician has strongly criticized the Biden administration throughout the past few years, especially for pushing the COVID vaccine mandate.
Earlier this year, Kennedy Jr. spoke about considering a presidential run during a visit to St. Anselm College.
"I'm thinking about it, and I've passed the biggest hurdle, which is my wife has green-lighted it," he said.
"We can't advance ourselves as a people by leaving our poorer brothers and sisters behind. The things that define our nation are these communities, and they are based on the Constitution," he added.
While contemplating his candidacy, Kennedy Jr. blasted Big Pharma and the government's failure to regulate big corporations.
"We pay more for medicine and more for pharmaceuticals. We consume three times more pharmaceutical drugs than other Western nations, and we have the worst health outcomes," he said.
Meanwhile, Rodgers did not give an explanation for his endorsement of Kennedy Jr., but the star quarterback's past behavior suggests that he agrees with the Democrat candidate's vaccine skepticism.
In 2021, Rodgers faced backlash from the left and the sports community after he refused to take the COVID vaccine.
He refused to bow down to the mob and apologize for his actions, and even doubled down on them during an interview on the Pat McAfee Show.
"They're trying to shame and out and cancel all of us not vaccinated people, call us selfish. I mean, that's the propaganda line, too, that you're selfish for making a decision that's in the best interest of your body," Rodgers said at the time.
"That this is a pandemic of the unvaccinated is a total lie," he argued.
The quarterback also called out the media for lying about his personal health decisions.
"To just say that [the vaccines are] a blanket for all that ails you, in my opinion, is wrong and reckless. And for the media out there taking shots at me, if you don't know my story, well, now you do," Rodgers stated. "So, quit lying about me, and personal health decisions, in my opinion, should be private."