Abbott Blasts 'Desperate' Adams For Ticketing Migrant-Filled Buses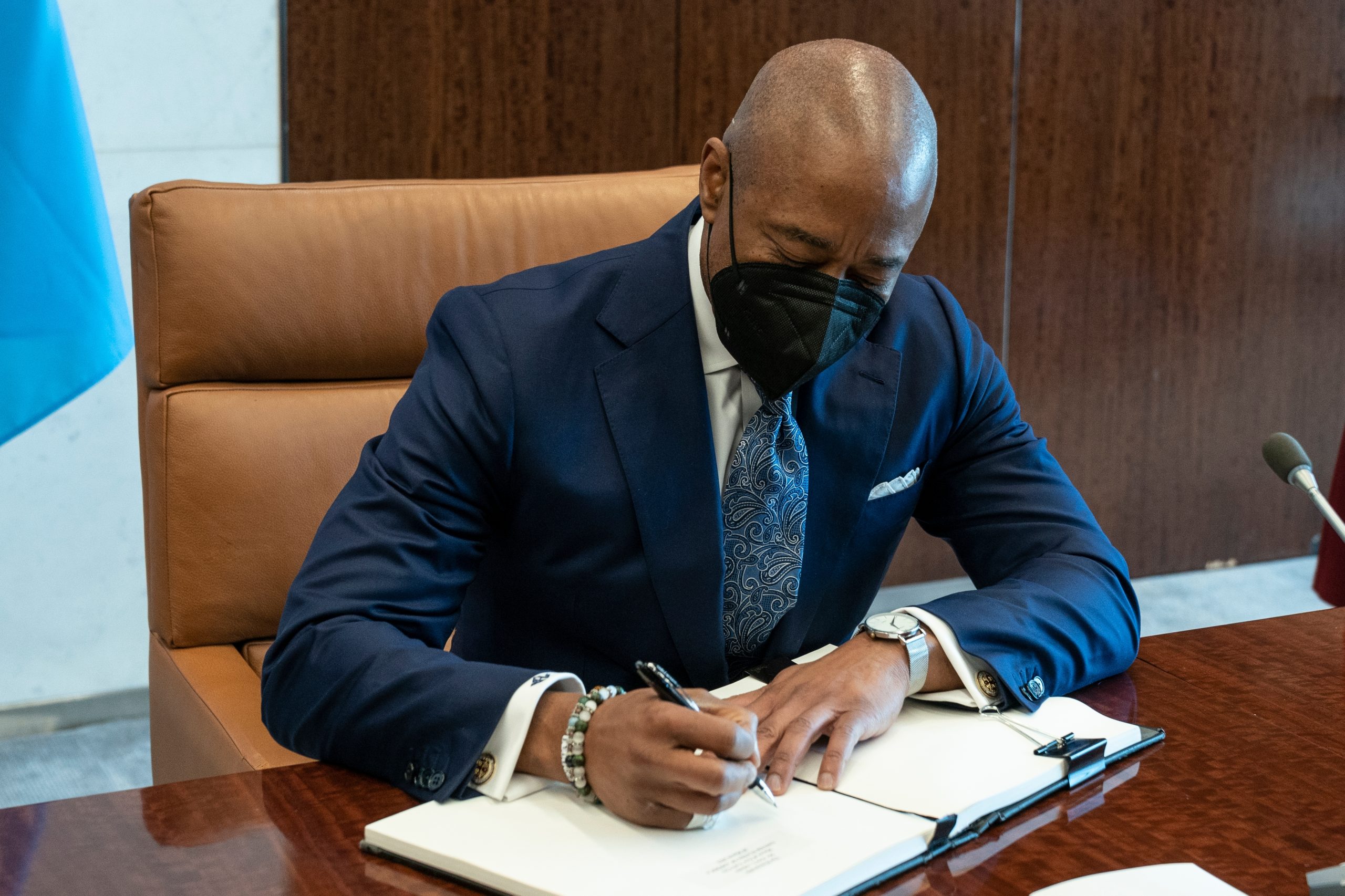 Like Freedom Press? Get news that you don't want to miss delivered directly to your inbox
Republican Texas Gov. Greg Abbott and Democratic New York City Mayor Eric Adams have gone toe-to-toe in recent months over the former's policy of relocating undocumented immigrants in his state to sanctuary jurisdictions elsewhere in the country.
Most recently, Abbott denounced Adams for apparently targeting the buses carrying migrants from Texas to New York.
Recent reports indicate that authorities near the Port Authority in New York City were stopping buses as they left in an effort to find reasons to hand out citations. Insiders claimed it was a ploy to disrupt Abbott's ongoing mission.
In a subsequent statement, a spokesperson for the Texas governor called it "another pathetic ploy by Mayor Adams to stop Texas from busing migrants to his self-declared sanctuary city."
As for the condition of the buses used to transport migrants, the spokesperson said that each one "undergoes thorough Texas Department of Public Safety Commercial Vehicle inspections before departing for sanctuary cities."
Since launching his relocation plan earlier this year, Abbott has reportedly sent thousands of undocumented migrants to locations including New York City, D.C., and Chicago, Illinois.
Many of the Democratic leaders in these sanctuary jurisdictions have lashed out at Abbott and other border-state leaders who have endorsed similar programs. For his part, Adams declared earlier this month that his city was in a state of emergency as a result of the immigrant influx.
"We now have a situation where more people are arriving in New York City than we can immediately accommodate, including families with babies and young children," he said. "Once the asylum seekers from today's buses are provided shelter, we would surpass the highest number of people in recorded history in our city's shelter system."
Abbott responded with a tweet confirming that he planned to continue sending migrants to New York City and elsewhere despite the backlash from Adams.
"Sanctuary cities like New York City experience a FRACTION of what Texas border communities face every day," he wrote. "We'll continue busing migrants to NYC, DC, & Chicago to relieve our overwhelmed border towns until [President] Biden does his job to secure the border."