Biden Dismisses Inflation Concerns, Says Pandemic Is 'Over'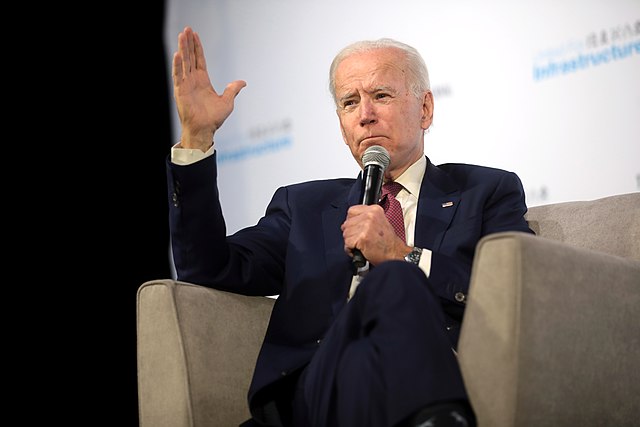 Like Freedom Press? Get news that you don't want to miss delivered directly to your inbox
Speaking to CBS' "60 Minutes" for the first time since he took office, President Joe Biden claimed that the COVID pandemic is "over," and tried to dismiss concerns about inflation.
In Biden's first interview with an American TV journalist in 220 days, he stated that the COVID-19 pandemic was over, citing the fact that "no one's wearing masks" and people are in "pretty good shape."
"The pandemic is over. We still have a problem with Covid. We're still doing a lot of work on it," the president claimed. "It's — but the pandemic is over. If you notice, no one's wearing masks. Everybody seems to be in pretty good shape. And so I think it's changing. And I think this is a perfect example of it."
CBS anchor Scott Pelley later questioned Biden about skyrocketing inflation, stating: "Mr. President, as you know, last Tuesday the annual inflation rate came in at 8.3%. The stock market nosedived. People are shocked by their grocery bills. What can you do better and faster?"
The president responded by trying to brush off the news, saying that inflation moved by "just an inch, hardly at all."
"Well, first of all, let's put this in perspective. Inflation rate month to month was just – just an inch, hardly at all," he claimed.
After being pressed on the 40-year-high inflation, Biden again tried to downplay the problem.
"No, I'm not saying it is good news. But it was 8.2% or – 8.2% before. I mean, it's not — you're ac– we act– make it sound like all of a sudden, 'My god, it went to 8.2%.' It's been —," he stuttered.
The president went on to try to highlight job creation and claim that inflation "hasn't spiked" for the "last several months."
Biden also revealed that he has not made a decision as to whether he will run for president again in 2024.
"Sir, are you committed to running again, or are there certain conditions that have to be right?" Pelley asked.
Citing restrictions that would be placed on him due to election laws, Biden claimed he was too busy "doing my job" and it was "much too early" to make the decision about a possible presidential run.
"Look, if I were to say to you, I'm running again, all of a sudden a whole range of things come into play that I have requirements, I have to change and move and do," the president said.
Pelley then asked: "In terms of election laws?"
"In terms of election laws," Biden responded. "And it's much too early to make that kind of decision. I'm a great respecter of fate. And so what I'm doing is I'm doing my job. I'm going to do that job. And within the timeframe that makes sense after this next election cycle here, going into next year, make a judgment on what to do."
"You say that it's much too early to make that decision. I take it the decision has not been made in your own head," Pelley pressed.
"Look, my intention, as I said, to begin with, is that I would run again," Biden replied. "But it's just an intention. But is it a firm decision that I run again? That remains to be seen."
The president went on to declare that the U.S. military will defend Taiwan from an "unprecedented attack" by China.
When asked if "U.S. Forces, U.S. men and women, would defend Taiwan in the event of a Chinese invasion," Biden responded, "Yes."
As far as providing aid to Ukraine in the ongoing Russian invasion, Biden stated: "We're gonna stay with 'em as long as they need our help," adding that the U.S. will continue to provide financial aid to Ukraine for "as long as it takes."
He also claimed that he had not been briefed about the supposedly classified documents obtained during the controversial FBI raid of former President Donald Trump's Mar-a-Lago home.
"I have not asked for the specifics of those documents because I don't want to get myself in the middle of whether or not the Justice Department should move or not move on certain actions they could take," Biden alleged. "I — I agreed I would not tell them what to do and not, in fact, engage in telling them how to prosecute or not."