Buttigieg Admits He 'Could Have Spoken Out Sooner' About Ohio Disaster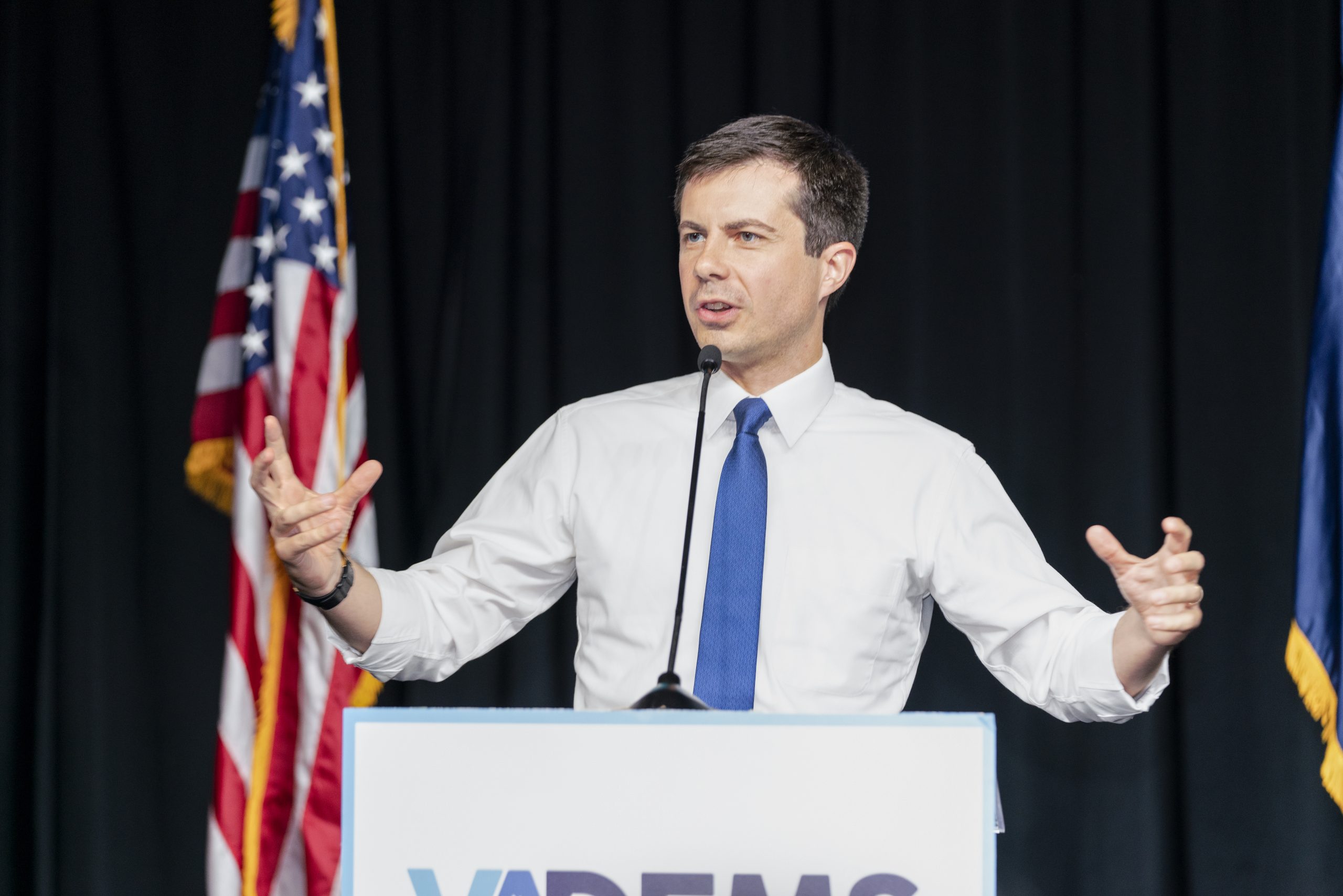 Like Freedom Press? Get news that you don't want to miss delivered directly to your inbox
Secretary of Transportation Pete Buttigieg has acknowledged his errors in judgment regarding the failed response to the train derailment in East Palestine, Ohio — which has displaced numerous residents and caused pollution of the air and water in the area.
In a recent interview with Nexstar TV, Buttigieg admitted that the Department of Transportation (DOT) could have communicated more efficiently with the leaders and residents of East Palestine in the aftermath of the disaster.
"To be clear, our department was on the ground within hours helping with the response and the investigation," the transportation secretary reportedly told Nexstar Washington correspondent Reshad Hudson. "Again, I respect the separate role of the NTSB [National Transportation Safety Board], but we have been on the ground literally from day one to make sure that we're doing our part to support."
Buttigieg also responded to criticism that he was slow to address the disaster — a delayed response that follows a pattern of the transportation secretary being consistently absent in times of crisis.
"I could have spoken out sooner; and I'm making sure that we are focused on the actions that are gonna make a difference," he said.
In a different interview with ABC's "Good Morning America" on Tuesday, Buttigieg tried to justify the Biden administration's failure to properly respond to the train derailment and the resulting toxic chemical spill and explosion. He also revealed that he plans to visit the area, a move that comes roughly three weeks after the disaster.
"I am planning to go, and our folks were on the ground from the first hours," he said. "I do wanna stress that the NTSB needs to be able to do its work independently, but when I go, the focus is gonna be on action."
Buttigieg also noted that his visit to the disaster area would not be a standard photo opportunity — a statement that appears to be a jab at former President Donald Trump, who recently announced his intention to visit East Palestine at a time when no Biden administration official had made similar plans.
"When I go, it will be about action on rail safety, like the actions that we are calling on Congress to help us with," he said. "That we're calling on industry to take and that we are undertaking ourselves as a department to help make sure that these kinds of things don't happen in the future."
The transportation secretary then brought up his previous job as mayor of South Bend, Indiana, in an apparent attempt to appear as though he understands the plight of the leadership in East Palestine — despite numerous reports that indicate he had done a poor job at addressing even the simplest issues in his town, including potholes.
"Look, I was mayor of my hometown for eight years. We dealt with a lot of disasters, natural and human," Buttigieg said.
Neither Buttigieg or his boss, President Joe Biden, have visited East Palestine thus far — though Biden did have time to fly out to Ukraine for a staged visit to give them more U.S. taxpayer money and give a speech about Americans supporting Ukraine.