California Cites Systemic Racism In Latest Attack On Fossil Fuels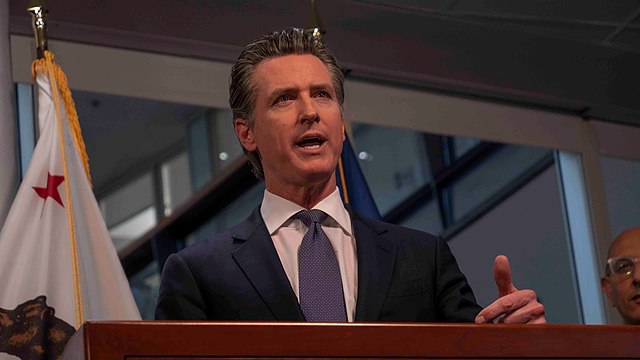 Like Freedom Press? Get news that you don't want to miss delivered directly to your inbox
State lawmakers in California have already set the stage for prohibiting the sale of new gasoline-powered vehicles by 2035 in a decision that will likely reverberate in multiple other states that follow its emissions guidelines.
More recently, the California Air Resources Board took on diesel engines.
The agency is flirting with an idea to ban the sale of diesel-powered semi trucks in the state by the year 2040. While the decision is rooted in ostensible concern about the environment, the board also sprinkled in references to racism to drive home its point.
According to its official statement on the matter, CARB asserted that diesel pollution "disproportionately" impacts "low-income and minority communities."
Pointing a finger at "racist zoning policies," the board proclaimed that getting rid of traditional big rigs would be a step toward repairing the damage done by systemic racism.
"Decades of racist and classist practices, including red-lining and siting decision, have concentrated heavy-duty vehicle and freight activities in these communities, with concomitant disproportionate pollution burdens," CARB declared, insisting that it "has legal and moral obligations to lessen these burdens."
Taking the race-based rhetoric a step further, the board declared: "Black and Latino populations" are more at risk of negative health consequences than White Californians.
Of course, it was unclear from CARB's proposal how low-income minority populations are supposed to absorb the added cost of merchandise that would otherwise be delivered by diesel-powered trucks.
As American Fuel & Petrochemical Manufacturers CEO Chet Thompson explained in his response to the latest California initiatives, banning gas- and diesel-powered vehicles "will have devastating implications" for individual consumers and the economy at large.
"It's also one of the most expensive and inefficient ways to address emissions and climate change," he added. "Liquid fuels, and competition among various technologies, offer a faster and much more affordable pathway to cleaner transportation than any California-style ban."
If approved, the proposal would mandate that medium- and heavy-duty trucks entering the state's ports and railyards must be electric by 2035 and all government fleet vehicles must be electric by 2027.
Even Harvard Kennedy School Environmental and Natural Resources Program Director Henry Lee, who generally approves of the effort to eliminate carbon emissions, noted that there "is some pushback that the move to [electric vehicles] is going too fast."