Planned Parenthood 'Amends' Fetal Heartbeat Science To Fit Abortion Narrative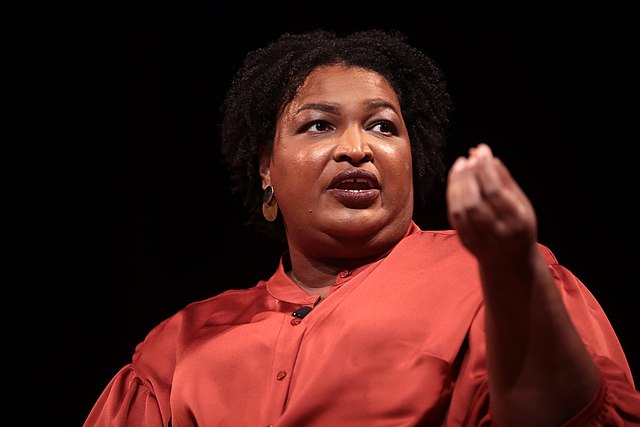 Like Freedom Press? Get news that you don't want to miss delivered directly to your inbox
A nonsensical claim about the science of fetal development by Stacey Abrams came just before a stealthy edit to the website of Abortion industry giant Planned Parenthood was detected that put it in compliance the current Democrat Party narrative.
Abrams is running again as a Democrat for governor of Georgia, following her loss in 2018 to Republican Gov. Brian Kemp. She claimed in a public forum recently while criticizing the new Georgia Heartbeat Act that the idea of a fetal heartbeat at six weeks of pregnancy is a "conspiracy theory" used by Republicans "to control women's bodies."
She actually claimed that the measurements taken by ultrasound are a "manufactured sound."
The new Georgia law went into effect after the U.S. Supreme Court's ruling in June that overturned Roe v. Wade, sending the issue of abortion regulaton or prohibition back to the states. It bans abortions after a fetal hearbeat is medically detected, which usually occurs around the sixth week of gestation.
Planned Parenthood's website had a "fact sheet" page up previously that indicated that "a very basic beating heart and circulatory system develop" in a fetus in the fifth and sixth weeks of pregnancy.
The edited version of the website reviewed after Abrams' claim now simply says that "a part of the embryo starts to show cardiac activity" at five or six weeks. It takes care to make a distinction between what it calls "cardiac activity" and a "heartbeat."
Planned Parenthood now says: "It sounds like a heartbeat on an ultrasound, but it's not a fully-formed heart – it's the earliest stage of the heart developing."
The National Library of Medicine reports that a baby's heart begins to develop at five weeks of gestation and that by six weeks the heart "beats at a regular rhythm" which "can be seen by vaginal ultrasound." It is also reported that by the sixth week a "baby's heart beats about 105 times a minute."
Kemp holds a lead of eight percentage points over Abrams in the gubernatorial rematch according to a poll published this week by the Atlanta Journal-Constitution. Kemp has the support of 50% likely Georgia voters, compared to 42% who said they will vote for Abrams. That marks an increase in Kemp's lead since late July, when he was favored over Abrams 48% to 43%.