Conservative React To 'Third-World' FBI Raid On Trump's Florida Residence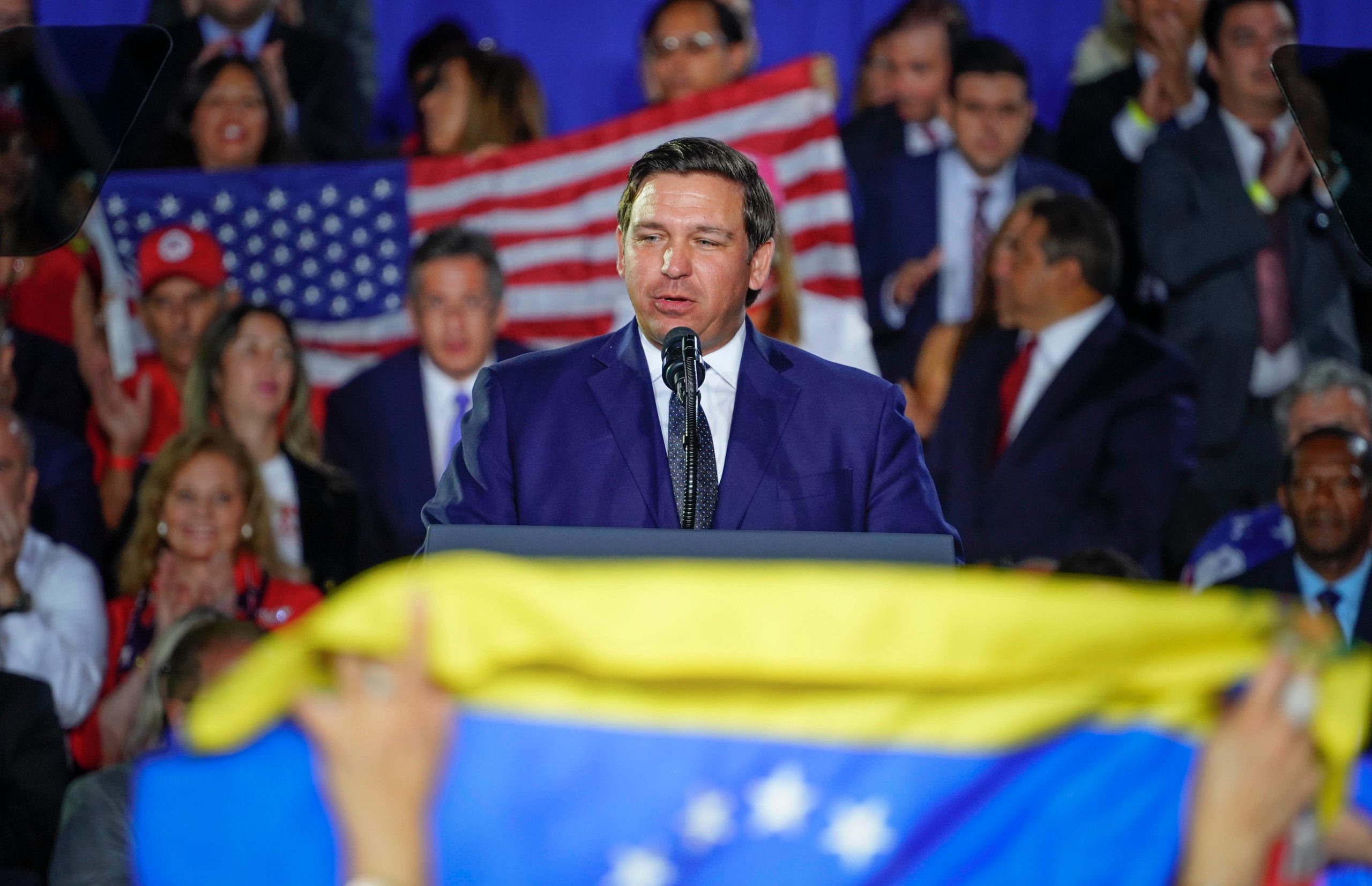 Like Freedom Press? Get news that you don't want to miss delivered directly to your inbox
Former President Donald Trump confirmed that FBI agents conducted a raid at his Mar-a-Lago estate in Florida on Monday in an apparent effort to locate documents they claim he may have removed from the White House.
Shortly after the news broke, several prominent conservatives weighed in on the troubling ramifications of a federal raid on a former president's home. Multiple pundits and politicos described the situation as reminiscent of a banana republic.
Right-wing radio host Glenn Beck said the raid was "the act of a dictator of a Banana Republic," noting that allegations against Democratic presidents including Bill Clinton and Joe Biden did not receive similar treatment.
"This is shameful and MUST STOP," Beck tweeted. "We don't do this in America. Way over the line" Rep. Thomas Massie (R-KY) echoed that sentiment in his own tweet, declaring that "third world countries and banana republics" sic prosecutors on political leaders.
"Right now, we look beneath them," he added. "We are in a race to the bottom."
For his part, U.S. Sen. Marco Rubio (R-FL) asserted: "Using government power to persecute political opponents is something we have seen many times from 3rd world Marxist dictatorships. But never before in America."
Former Secret Service agent Dan Bongino offered a more colorful take on the topic during a Fox News Channel interview on Monday.
"This is some third-world bulls—," he told host Jesse Watters. "Let me say it again: third-world bulls—. I was a federal agent. I raised my right hand and I swore to protect and defend the Constitution of the United States – and I love this country."
In a lengthy statement on the matter, Trump similarly compared his situation with the actions of third-world nations.
"Sadly, America has become one of those Countries, corrupt at a level not seen before," he wrote. "They even broke into my safe! What is the difference between this and Watergate, where operatives broke into the Democat National Committee? Here, in reverse, Democrats broke into the home of the 45th President of the United States."
The former president, who was not at the residence at the time of the raid, went on to suggest that his 2020 rival was more deserving of a criminal investigation, pointing out that, "Hillary Clinton was allowed to delete and acid wash 33,000 E-mails AFTER they were subpoenaed by Congress," Trump wrote. "Absolutely nothing has happened to hold her accountable. She even took antique furniture, and other items from the White House."