Court Rules Teacher's MAGA Hat Is Protected Free Speech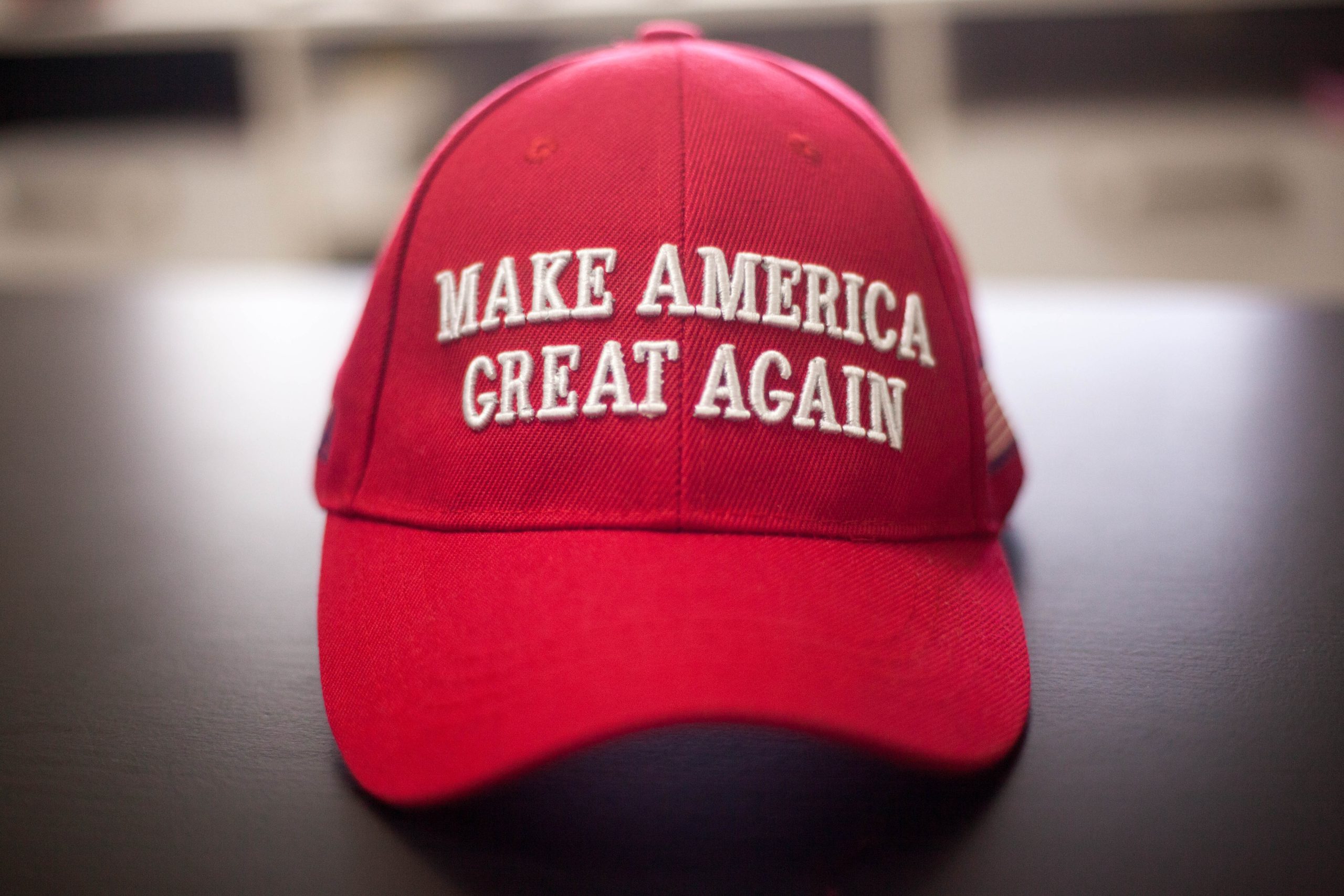 Like Freedom Press? Get news that you don't want to miss delivered directly to your inbox
The U.S. Ninth Circuit Court of Appeals ruled last week that a Washington State middle school teacher's right to wear a "Make America Great Again" (MAGA) hat to school training sessions is protected by the First Amendment.
Teacher Eric Dodge brought a claim in federal court that his Vancouver, Washington, school's principal, Caroline Garrett, violated his rights to free speech when he threatened him with official discipline unless he stopped wearing a MAGA hat to teacher-only training.
A three-judge panel of the court said it found that there was no evidence in the court record that shows Dodge disrupted the educational process.
The controversy arose during training at the beginning of the 2019-2020 school year. Dodge freely admits that he wore his MAGA hat in support of President Donald Trump, who made the hat a powerful signal of his America First political movement.
Dodge offered proof that Garrett called him a racist and homophobic when he wore the hat. She told him that if he wore the hat to the school property again, he "would need a union representative."
The U.S. District Judge assigned the case threw Dodge's case out of court. He appealed to the Ninth Circuit court, which reversed that decision. The appeals court found that wearing the hat is obviously political speech that the First Amendment protects. The fact that some administrators or faculty members felt "offended" by the cap is entirely irrelevant.
However, the court also ruled against Dodge on his claim that he should be able to pursue a harassment complaint against Garrett or a district human resources officer who investigated the matter.
The Evergreen School District board dismissed Dodge's harassment claim but ruled that a formal investigation should go forward into Garrett's conduct. She later resigned from her position.
Dodge then filed his case in federal court in Tacoma on First Amendment grounds, alleging he had suffered illegal retaliation.
As District Judge James Robart dismissed the case, he wrote that Garrett was immune from being sued because her actions were not "clearly unconstitutional." Robart further found the district did not ratify her actions.
The Ninth Circuit ruled that the case against Garrett must be reinstated. It found Dodge's clearly protected rights to free speech outweigh any claims that anyone was offended by the hat.
Circuit Judge Danielle Forrest wrote the court's opinion, which states the fact that "some may not like the political message being conveyed is par for the course and cannot itself be a basis for finding disruption of a kind that outweighs the speaker's First Amendment rights.
President Donald Trump appointed Judge Forrest to the federal appeals court in 2019. Joining Forrest in the decision were Circuit Judge Michael Hawkins, a Clinton appointee, and Circuit Judge Jane Restani, who was appointed by President Ronald Reagan.