DA Fuels Speculation About Pelosi Attack By Withholding Evidence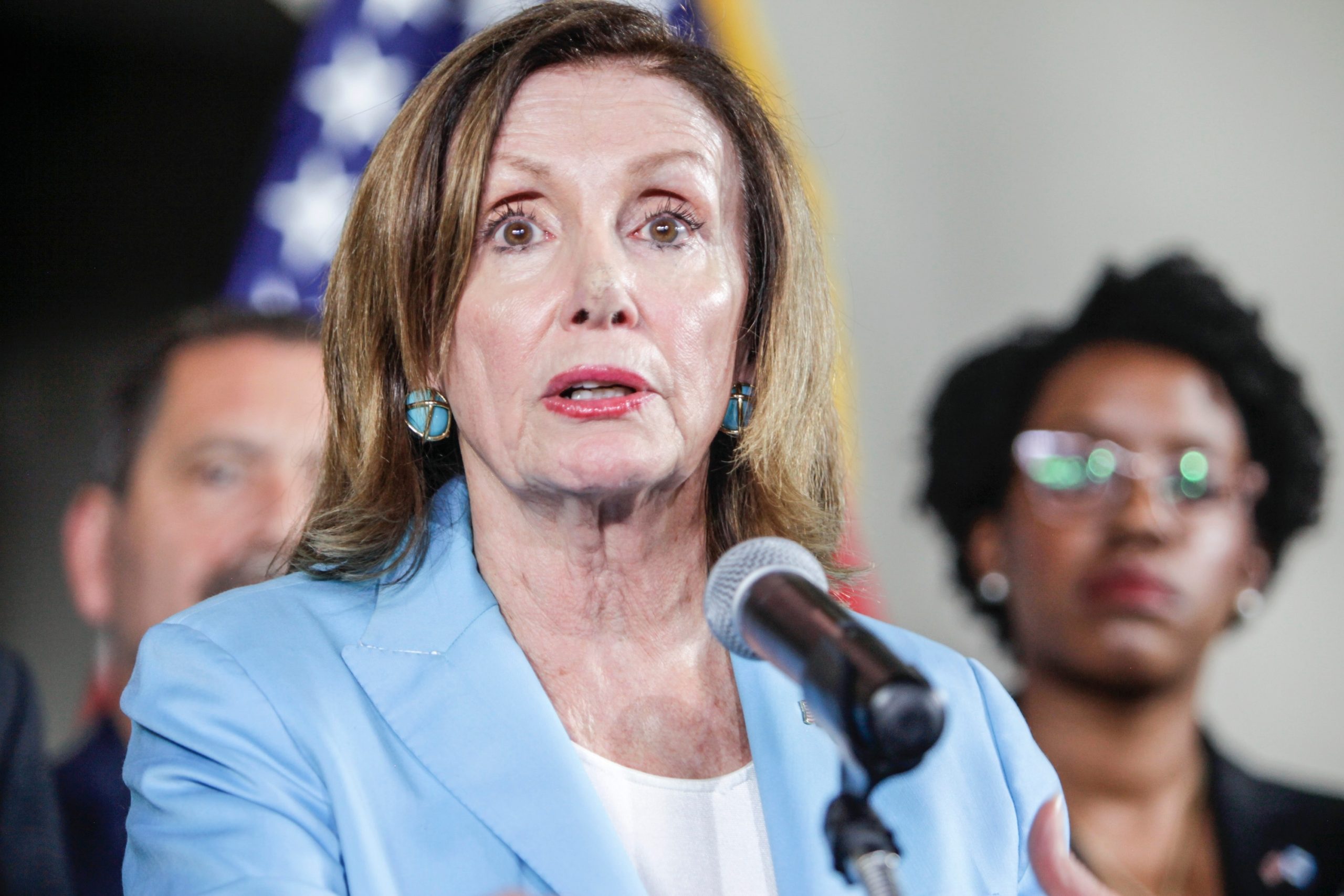 Like Freedom Press? Get news that you don't want to miss delivered directly to your inbox
A violent beating in the home of House Speaker Nancy Pelosi (D-CA) that left her husband, Paul Pelosi, hospitalized, has resulted in widespread speculation and numerous unanswered questions.
For his part, San Francisco, California, District Attorney Brooke Jenkins is doing little to address the confusion.

NBC News reporter Kristen Welker asked the prosecutor this week whether her office is "planning to release the 911 call or any body camera video" that was collected as part of the investigation into the attack.

"Not at this time," Jenkins said. "We're going to find out today the speed at which this case will proceed once [suspect David DePape] is arraigned. We'll make decisions about what evidence gets played in court, during any hearings, or during the trial."
Similarly, the San Francisco Police Department shot down calls to release relevant evidence, suggesting that doing so "may endanger successful completion of the investigation."
DePape, who is facing multiple state and federal criminal charges, pleaded not guilty in a state court earlier this week.
Documents presented in court referenced his remarks to authorities after his arrest, at which time he claimed that he was "sick" of the "lies coming out of Washington, D.C." and arrived at the victim's home "to have a little chat with his wife."
He reportedly claimed that he "didn't really want to hurt" Pelosi, describing the assault as "a suicide mission."
While many on the left attempted to blame Republicans for motivating the attack, there are a number of seemingly contradictory details that have emerged regarding DePape and his apparent political views.
Research from writer Michael Shellengerger indicated that those who knew the suspect believed he was mentally unstable and his home was littered with evidence of leftist ideology.
A number of prominent Republicans have pushed back against the narrative that DePape was influenced by right-wing rhetoric.
In a Fox News Channel interview, Republican National Committee Chair Ronna McDaniel denounced such premature conclusions and turned the tables on Democrats.
"You can't say people saying 'Fire Pelosi' or 'Take back the House' is saying 'Go do violence,'" she said. "It's just unfair. If this weren't Paul Pelosi, this criminal would probably be out on the street tomorrow. … This is what Democrat policies are bringing."