Democrat Governor Declares 'State of Emergency' Over School Choice Bill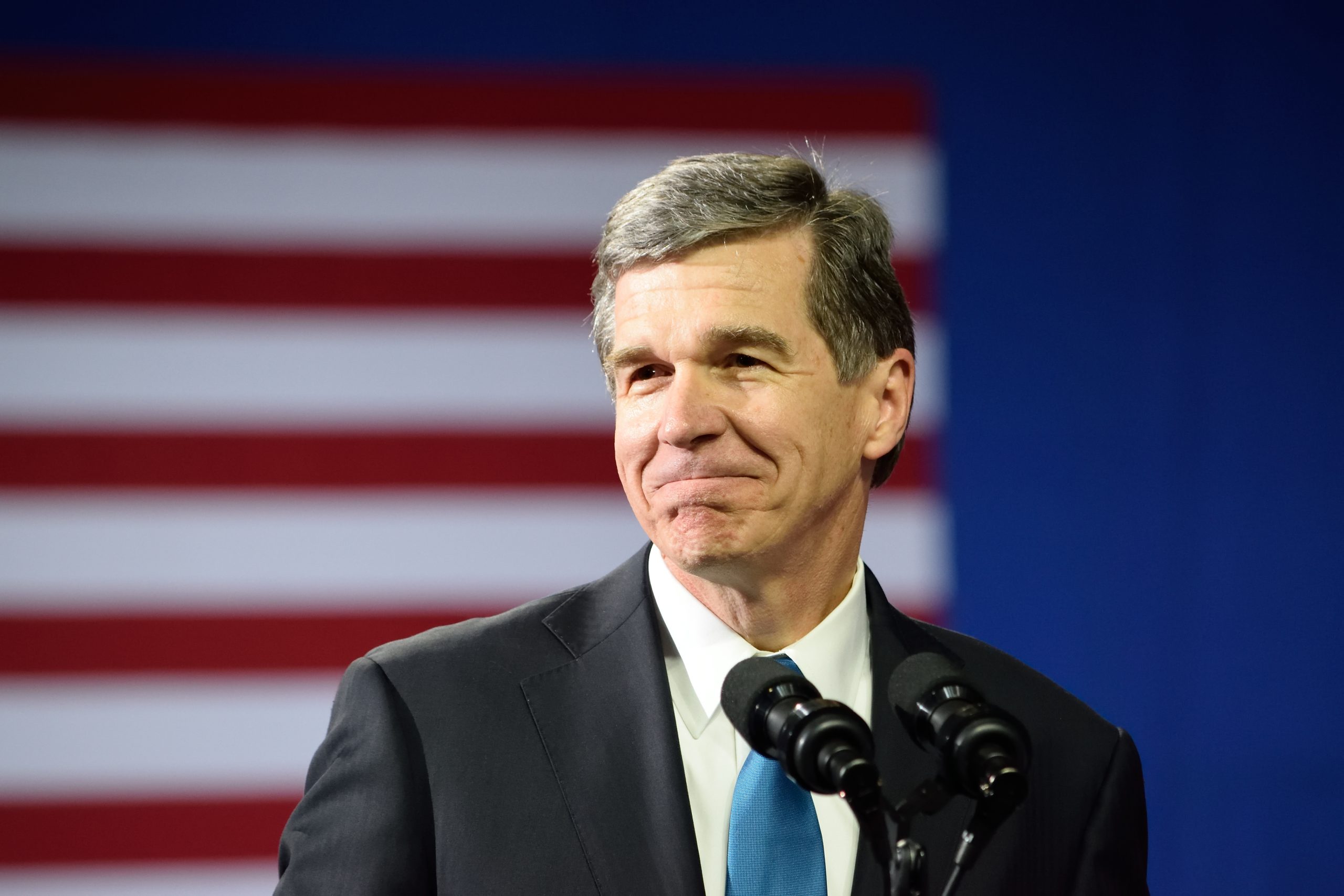 Like Freedom Press? Get news that you don't want to miss delivered directly to your inbox
North Carolina Gov. Roy Cooper (D) has declared a "State of Emergency for Public Education" in response to a GOP effort to promote school choice in his state.
Cooper made the declaration on Monday, claiming that Republican legislators' efforts to expand North Carolina's private school voucher program was an attack on public education.
In a video address posted to social media, the Democrat governor claimed that GOP lawmakers are "dropping an atomic bomb on public education" through their push to expand voucher eligibility to any K-12 student in the state, and said that this expansion will cause "steep funding cuts" for public schools.
"It's clear that the Republican legislature is aiming to choke the life out of public education. I'm declaring this a state of emergency because you need to know what's happening. If you care about public schools in North Carolina, it's time to take immediate action and tell them to stop the damage that will set back our schools for a generation," Cooper claimed in a statement.
In his special address, the Democrat governor also decried the pay increases for teachers in the proposed budget — claiming that they aren't high enough and arguing that they could exacerbate the existing teacher shortage.
He also defended the board of education, claiming that Republicans want to replace them with "political hacks who can dictate what is taught" — despite the fact that the State Board of Education is already made up of political appointees who are able to dictate what is taught. Republicans have already been discussing giving voters the option to approve a constitutional amendment allowing the election of members to the State Board of Education, as they are currently appointed by the governor.
"If they get their way, our State Board of Education will be replaced by political hacks who can dictate what is taught — and not taught — in our public schools," Cooper argued. "North Carolina schools need rigorous science, reading and math classes, not more politicians policing our children's curriculum with book bans, elimination of science courses and more."
According to a report from NC Newsline, critics of school choice "complain that the private schools that receive taxpayer money engage in religious indoctrination and exclusion, discriminate against LGBTQ students and parents, and are not held accountable for academic outcomes the way charter schools and traditional public school are."
Meanwhile, supporters of the program argue that school choice promotes competition in the marketplace, giving schools an incentive to have the best programs and classes to attract more students. They also argue that Democrats' claims that school choice will hurt public schools only further demonstrates the argument that the public school system is not working — as there would be no concern that public schools would lose students and funding if the schools were working well enough that students would choose them.
One such supporter is North Carolina state Rep. Tricia Cotham, who left the Democrat Party to become a Republican. The school choice advocate blasted Cooper in a statement posted to Twitter in response to his state of emergency — pointing out that "the true emergency here is that the Governor is advocating for systems rather than students themselves."
"Education is not one-size-fits-all and NC families should have the freedom to determine what kind of education is best for them," she wrote in the statement attached to the tweet. "My bill to expand the NC Opportunity Scholarship program, to allow all NC families to make that choice, will soon be on his desk, waiting on his signature. NC kids are waiting, Governor! Stop the political theater and put kids first!"
Cooper appears to be outnumbered on the issue, as the GOP has a supermajority in the state legislature and are thus able to push through their plans without the Democrat governor's support.
Many of Cooper's critics also pointed to his hypocrisy on the issue, as he sent his daughter to private school.
"Gov Cooper has 0% credibility on this issue. He spent 40k to one of the top private schools and diverted funds from public schools for his daughter. It's disingenuous and elitist. This is exhibit A why he and dems continue to lose elections at historic proportions," tweeted former North Carolina legislator Marcus Brandon, who now works as executive director of education nonprofit CarolinaCAN.