Democrats Amplify Outlier Poll Showing Biden Ahead Of Trump In 2024 Matchups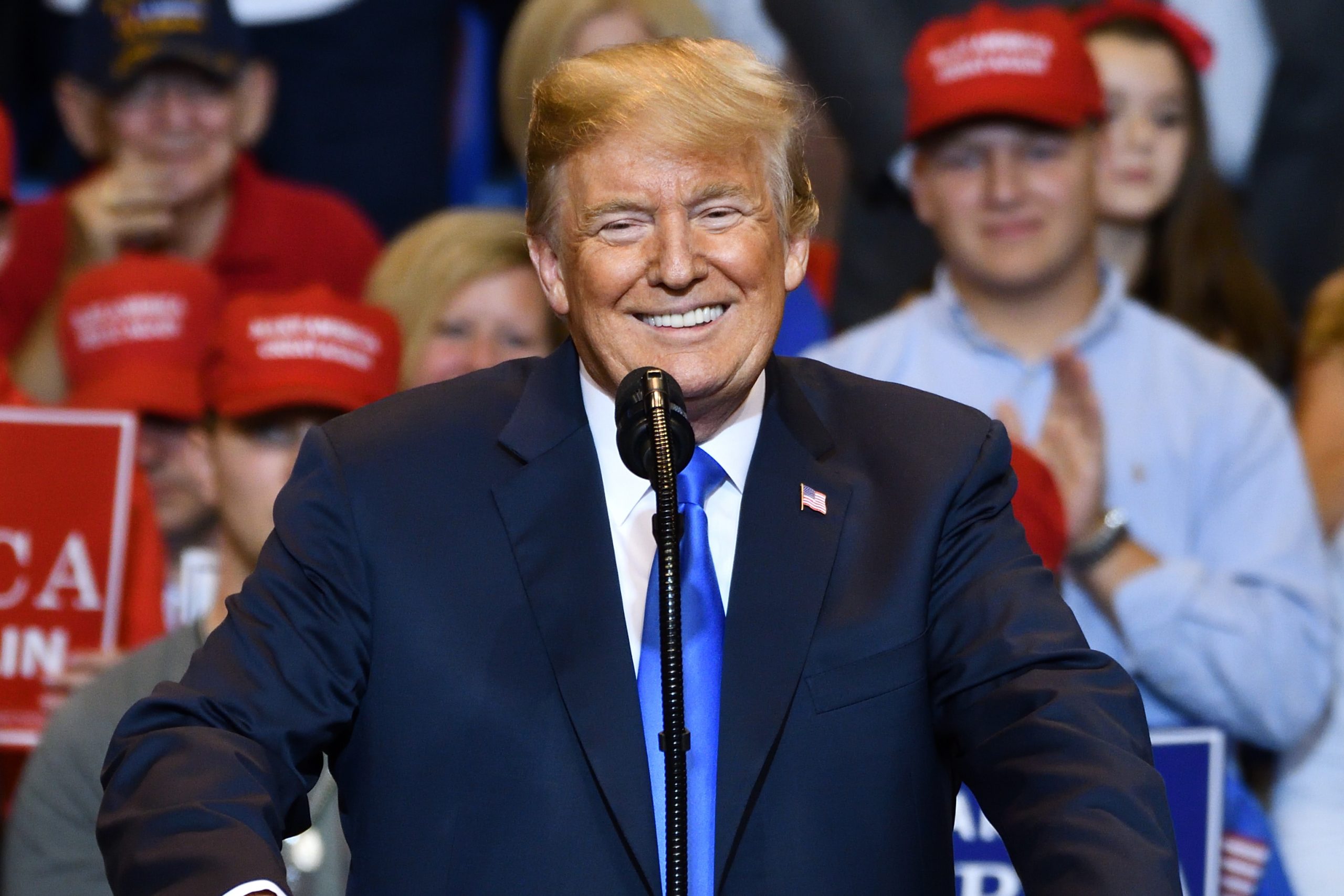 Like Freedom Press? Get news that you don't want to miss delivered directly to your inbox
As Democrats brace for widespread losses in the upcoming midterm elections, many pundits on both sides of the aisle already have their sights on the 2024 presidential race.
Most recent polls show both President Joe Biden and Vice President Kamala Harris with rock-bottom approval ratings, but one new survey seems to show both of them faring well against the two early GOP favorites.
According to pollsters for YouGov, Biden would narrowly defeat former President Donald Trump by a margin of 41% to 39%. Of course, the remaining 20% of respondents said they did not know which candidate they would select.
In a head-to-head matchup against Ron DeSantis, Biden had an even stronger showing, edging out the Florida governor by four points with a margin of 40% to 36%.
The apparent good news for the White House extended to a hypothetical race between Harris and Trump, which gave her a razor-thin one-point lead over the former president.
It is worth noting, however, that the YouGov poll only included 1,557 respondents, and a significant number of them remained undecided no matter which question they answered.
Plenty of other polls show Trump as a much stronger force in a potential rematch of the 2020 election.
Furthermore, a growing number of high-profile Democrats are expressing doubts that Biden will even mount a re-election bid.
Although she went on to stipulate that she would "absolutely" support the president if he does decide to run in 2024, U.S. Rep. Carolyn Maloney (D-NY) recently declared: "I don't believe he's running for re-election."
If he decides not to seek another term, Harris received support from just 30% of Democrats and Democratic-leaning independents when asked who they believe should step in as the nominee.
Nevertheless, several prominent progressives are clinging to the results of the YouGov poll to make the case that Democrats are somehow in an optimal position to take on any GOP contender in two years.
Meanwhile, attendees of the recent Conservative Political Action Conference voiced clear excitement over the prospect of voting a Republican into office. Trump and DeSantis led the pack of likely contenders, but options such as U.S. Sen. Ted Cruz (R-TX) also received some support.

Perhaps the most reassuring news for Trump lies in the answer to another question in the YouGov poll. The number of Republicans who believe Trump would be a stronger candidate in 2024 than he was in 2020 is roughly three times as high as the number of Democrats who said the same about Biden.