Democrats Throw Embarrassing Inflation Party While Economy Struggles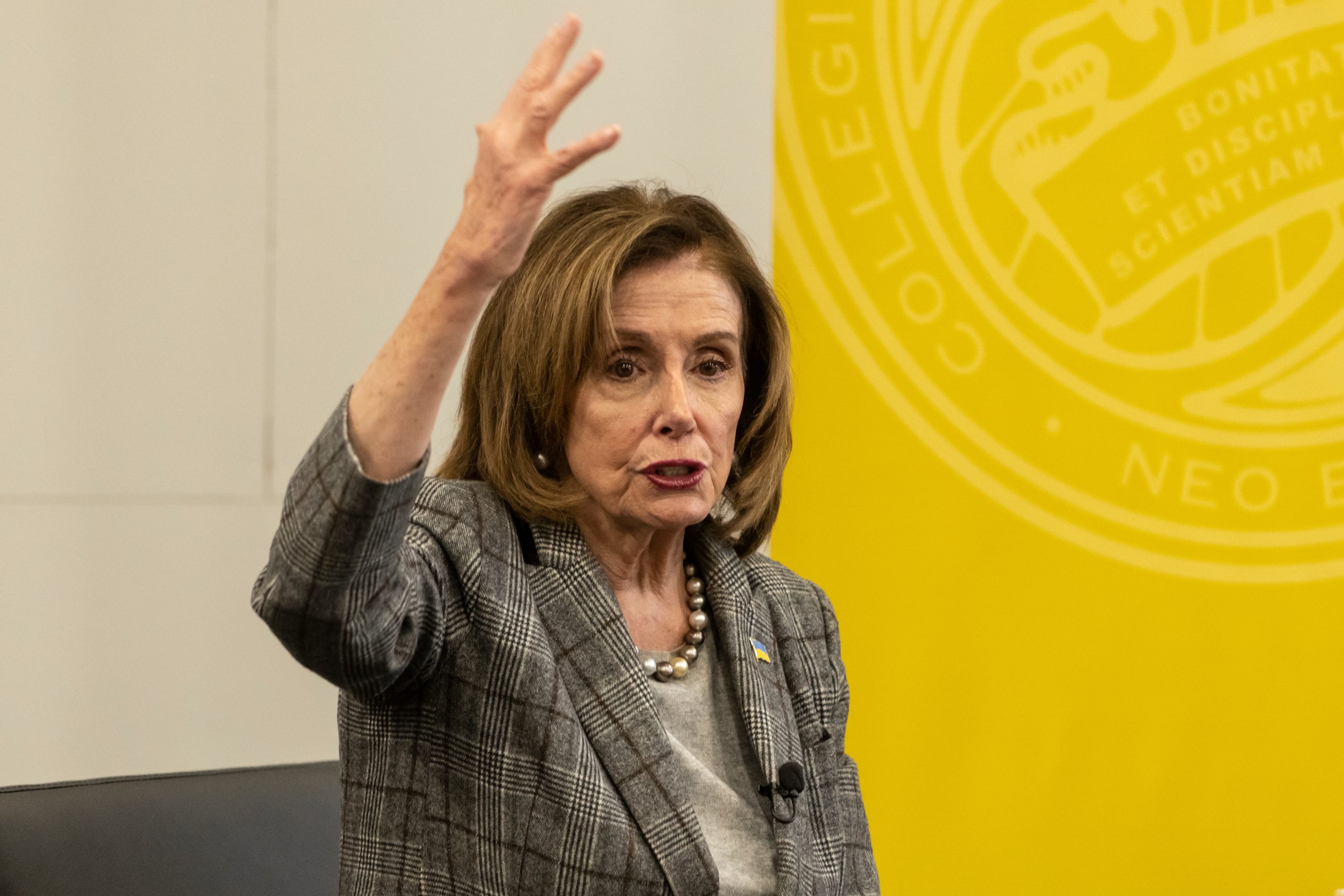 Like Freedom Press? Get news that you don't want to miss delivered directly to your inbox
During an event celebrating the passage of the so-called "Inflation Reduction Act," House Speaker Nancy Pelosi (D-CA) embarrassed herself by demanding applause from a silent audience as she was attempting to praise President Joe Biden's leadership.
At the event on the White House lawn on Tuesday, Pelosi scolded the audience for not clapping at the appropriate moment.
"Mr. President, thank you for unifying and inspiring a vision of a stronger, fairer, safer future for all our children. Your extraordinary leadership has made this glorious day possible," Pelosi said, standing beside Senate Majority Leader Chuck Schumer (D-NY) as she spoke about Biden's supposed accomplishments, especially the "Inflation Reduction Act" that has been proven will not reduce inflation.
When no one applauded at her praise for the president, Pelosi demanded that they clap.
"I — That's an applause line!" the California Democrat said, causing the crowd to applaud as directed.
"And let us salute Leader Schumer [and] his colleagues in the Senate for their extraordinary leadership and the success in bringing this bill to the floor," Pelosi continued.
"That's an applause line!" Schumer chimed in.
Among the harsh criticism of the incident on social media, many critics compared Pelosi's demand to an awkward moment from then-presidential candidate Jeb Bush in February of 2015. While speaking in front of a small audience, Bush concluded a line of his speech and then jokingly said, "please clap!" after he was met with silence from the crowd. Bush was mercilessly mocked on social media for the incident.
Other critics pointed out that Pelosi was celebrating Biden for the "Inflation Reduction Act" — which was supposed to lower inflation — on the same day that the stock market tanked by over one thousand points following the release of the newest report of high inflation.
According to reporting from TheBlaze, "Inflation remained at historically high levels in the economic report for August. The Dow Jones responded to the news by crashing down more than 800 points, or 2.62%, while the Nasdaq plummeted by nearly 4% and the S&P 500 index fell by 3%."