DeSantis Provides Evidence Disputing Lawsuit Filed On Behalf Of Relocated Migrants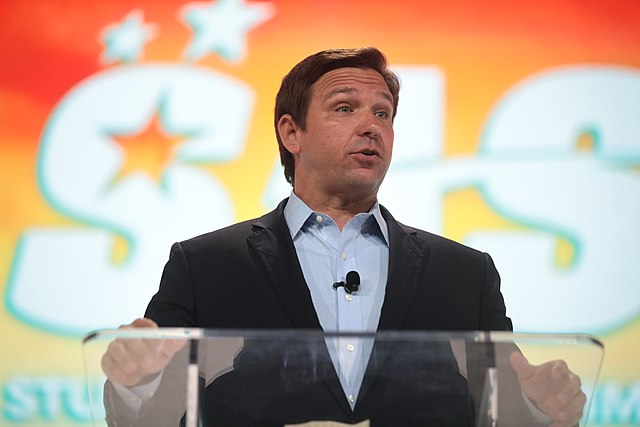 Like Freedom Press? Get news that you don't want to miss delivered directly to your inbox
Republican Florida Gov. Ron DeSantis continues to push back against critics of his plan to relocate several dozen undocumented migrants from his state to Martha's Vineyard, Massachusetts.
Most recently, he presented evidence that appears to contradict the central claim of a class action lawsuit filed against him on behalf of the transported migrants.
The suit names DeSantis and others in describing a "premeditated, fraudulent, and illegal scheme centered on exploiting this vulnerability for the sole purpose of advancing their own personal, financial, and political interests."
He made it clear, however, that everyone who boarded a flight destined for Martha's Vineyard did so "on a voluntary basis."
A statement from the governor's office also included a copy of the consent forms — provided in English and Spanish — that each migrant reportedly signed before leaving Florida. The form makes it clear that those who choose to make the trip would be traveling to Massachusetts.
"The immigrants were homeless, hungry, and abandoned — and these activists didn't care about them then," the statement asserted. "Florida's program gave them a fresh start in a sanctuary state and these individuals opted to take advantage of chartered flights to Massachusetts."
Calling out the perceived hypocrisy of local leaders in Massachusetts, the governor's office added that it "was disappointing that Martha's Vineyard called in the Massachusetts National Guard to bus them away from the island within 48 hours."
While multiple prominent liberals have described Florida's efforts as a partisan ploy, DeSantis turned that rhetoric back on his critics.
"It is opportunistic that activists would use illegal immigrants for political theater," the statement continued. "If these activists spent even a fraction of this time and effort at the border, perhaps some accountability would be brought to the Biden Administration's reckless border policies that entice illegal immigrants to make dangerous and often lethal journeys through Central America and put their lives in the hands of cartels and Coyotes."
With a total of $12 million allocated by state lawmakers to fund the ongoing program, DeSantis recently made it clear that there will be plenty more migrants transported out of his state.
"We're going to spend every penny of that making sure we get them out of this state," he said.