DeSantis Will Officially Declare Presidential Campaign During Event With Elon Musk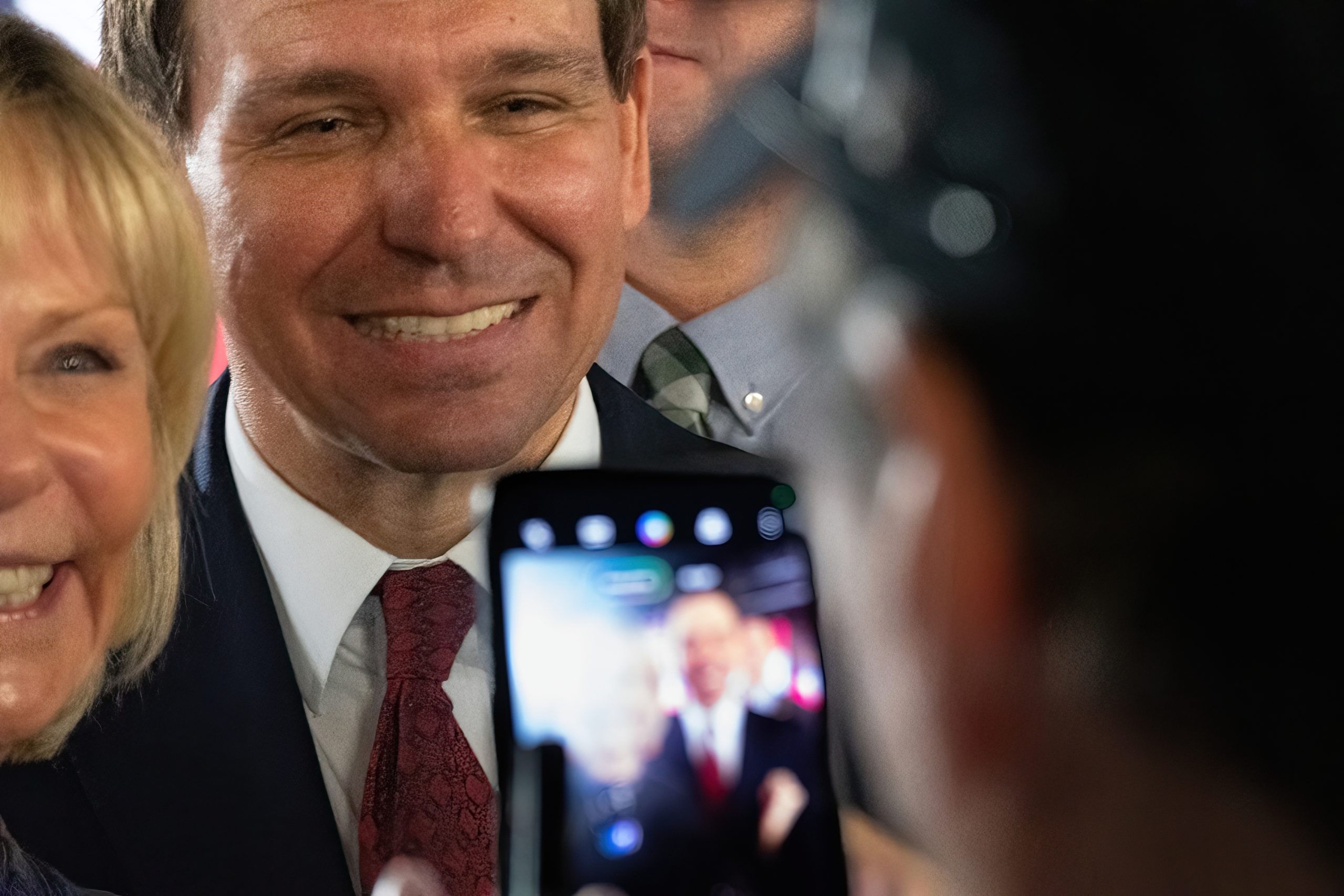 Like Freedom Press? Get news that you don't want to miss delivered directly to your inbox
Florida Gov. Ron DeSantis (R) reportedly plans to announce his 2024 presidential campaign on Wednesday during a special event on Twitter with the social media platform's CEO, Elon Musk.
The event — which is being described as a live question and answer conversation moderated by DeSantis supporter David Sacks, a Republican donor and close ally of Musk — will take place on Twitter at 6 p.m. ET on Wednesday.
Musk, who has said that he is not ready to endorse a presidential candidate yet, appeared to confirm the news when he retweeted a Fox News reporter's post about the event.
DeSantis reportedly plans to file paperwork with the Federal Election Commission after the event, which will officially launch his presidential campaign.
The Florida governor will also appear on "Fox News Tonight" with Trey Gowdy at 8 p.m. EST after the event for his first post-announcement interview.
All of the media organizations that originally stood against former President Donald Trump, along with many upstarts that exist only because of the energy created during Trump's run, have slowly shifted toward being overtly positive about replacing Trump with DeSantis as the GOP nominee. But support among the Republican base remains strongly behind Donald Trump, despite the mainstream "conservative" media's push.
Meanwhile, the governor's wife Casey DeSantis appeared to preempt the announcement with a campaign-style video posted on Twitter.
Many have said that Casey DeSantis' video has essentially taken the suspense out of the potential news of her husband's campaign.
The governor's wife also shared a Fox News article about his potential announcement, writing: "Big if true."
All of this news follows months of speculation about DeSantis potentially challenging Trump. While the two were once allies, they have been feuding ever since speculation began about DeSantis' 2024 campaign. Trump has since given the governor the nickname Ron "DeSanctimonious" and has described the governor as "unelectable" and a "liddle'" lightweight.
DeSantis has so far refused to respond to Trump's comments about him, presumably to not cross Trump's millions of loyal supporters. But his supporters in the media have done that for him.
Unlike the Florida governor's planned announcement on Twitter, Trump announced his campaign during an event at his Mar-a-Lago home with supporters and media in attendance. Some critics have blasted DeSantis for his chosen forum, including a Trump adviser who told Breitbart News: "Announcing on Twitter is perfect for Ron DeSantis. This way he doesn't have to interact with people and the media can't ask him any questions."