Jim Jordan Threatens FBI Funding After Explosive Whistleblower Testimony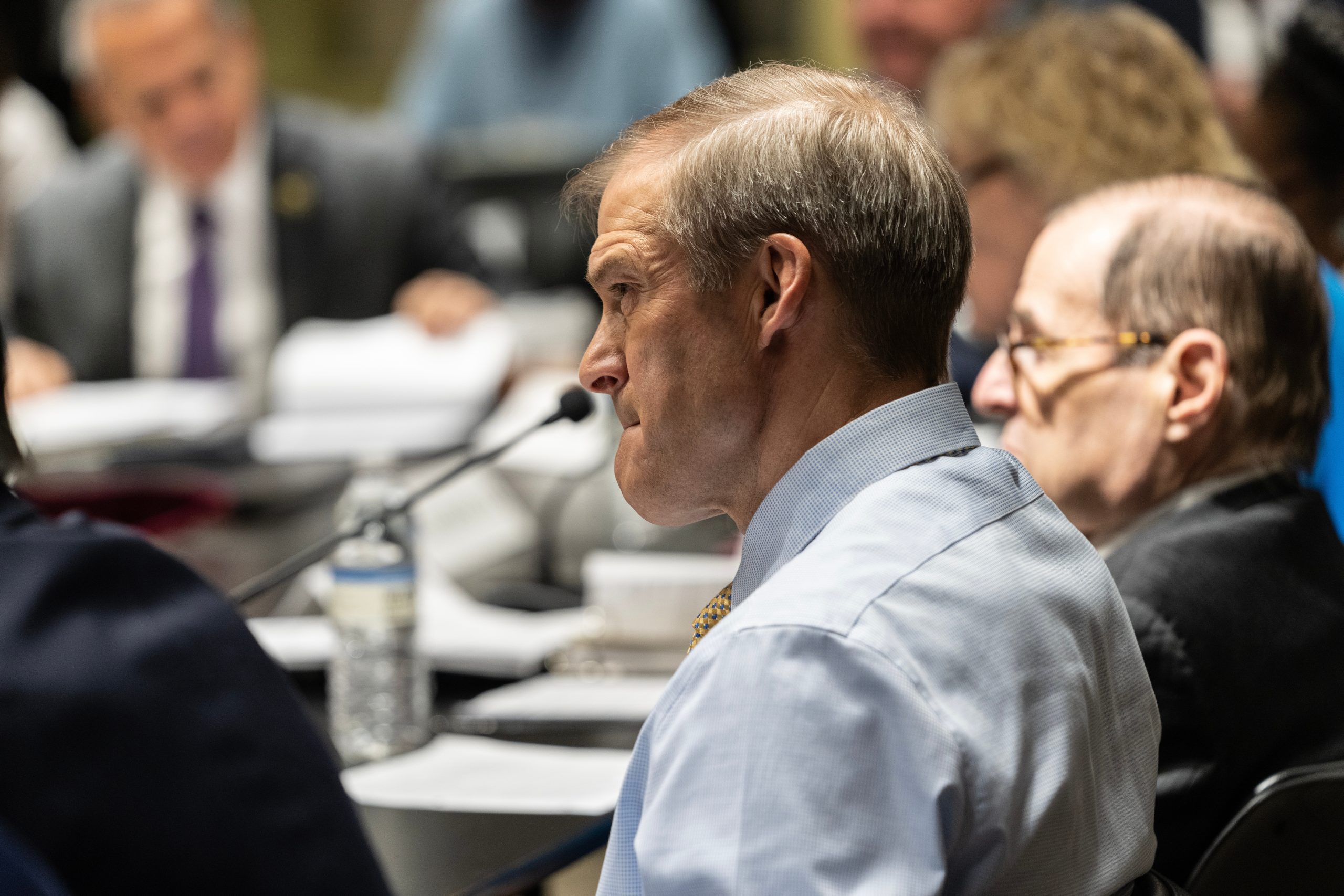 Like Freedom Press? Get news that you don't want to miss delivered directly to your inbox
Rep. Jim Jordan (R-OH) decided to hit the FBI where it hurts. Appearing on Fox News' "Sunday Morning Futures" with host Maria Bartiromo, the Chairman of the House Judiciary Committee had some choice words for the embattled agency.
Jordan also chairs the Select Subcommittee on the Weaponization of the Federal Government, and it heard remarkable testimony last week from whistleblowers on bureau misdeeds.
Bartiromo recalled that Jordan previously said he wanted to utilize the appropriations process to fix the FBI dilemma. She asked the outspoken congressman, "How will that fix things?"
Jordan responded that, "In the end, money always gets people's attention. And so, what we're going to have to do is say 'Hey, FBI, you can't use federal tax dollars, you can't use the American tax dollars for this kind of activity.'"
The Republican then provided a history lesson.
He noted that the Founding Fathers established the appropriations process to work through the House. As members face the voters every two years, they are the closest connection in Washington to the will of the people.
The past week has not been a high point in the history of the once proud FBI. Special Counsel John Durham released his bombshell report that proved both the bureau and the Department of Justice lacked credible evidence of the Russia collusion charges.
In fact, Durham concluded that federal investigators began the infamous and thoroughly discredited Crossfire Hurricane probe of former President Donald Trump based on "raw, unanalyzed, and uncorroborated intelligence."
Just three days later, the House Judiciary Committee listened to testimony from three FBI whistleblowers. The trio charged the agency with turning its considerable power on pro-life advocates, Catholics, and concerned parents who attended school board meetings.
Friday's news that the agency misused its warrantless-surveillance database roughly 278,000 times was almost anticlimactic.
Still, the idea that the FBI utilized a tool intended to surveil foreigners on domestic subjects hundreds of thousands of times is troubling.
Jordan emphasized that appropriations bills to be passed in coming months will limit federal agencies. The key, he explained, "is the money." The Republican also dismissed out of hand the idea that FISA reauthorization coming at the end of the year will be clean.
That is the Foreign Intelligence Surveillance Act, which establishes protocols for physical and electronic surveillance by government agencies. The FBI will hopefully rebound, even if it takes withholding funding for leadership to see the light.