Eric Trump Says FBI Agents Refused To Show Search Warrant During Mar-a-Lago Raid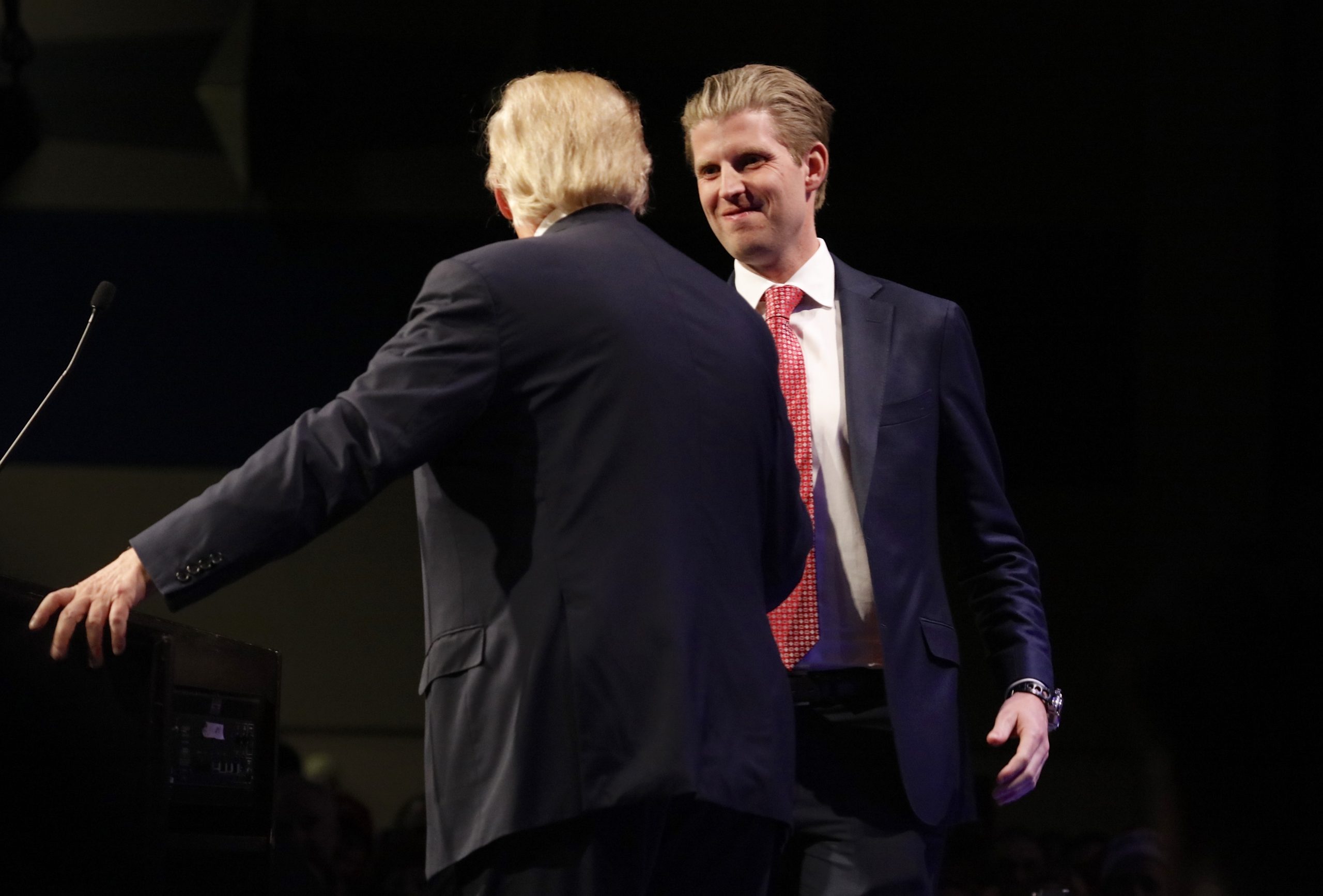 Like Freedom Press? Get news that you don't want to miss delivered directly to your inbox
Eric Trump said that FBI agents deployed by the Justice Department to raid President Donald Trump's Florida Mar-a-Lago residence refused to show the search warrant they were allegedly executing, according to reporting by the Daily Mail. The agents also kicked a Trump attorney off of the premises while they rifled through the president's belongings.
Eric Trump said that the FBI sent around 30 agents onto the property, including safe-crackers who broke into his father's safe. He also said the agents ordered that all security cameras be turned off.
Trump attorney Christina Bobb was ordered by armed agents to stand at the end of the driveway onto the property while the search was conducted. She was shown a copy of the warrant from about 10 feet. Agents refused to let her read the warrant or give her a copy.
Eric Trump said that he is convinced that Joe Biden was aware of the execution of the warrant, describing it as a "coordinated attack with the FBI." He asked whether anyone would believe that the FBI director would approve a raid of a former president's home without the sitting president's approval. He told reporters that he refused to turn off the property's security cameras, and he saw the agents "raiding areas that they shouldn't have seen."
The agents searched every room of the private residence located at Mar-a-Lago, including Melania Trump's wardrobe. The agents reportedly boasted that they had "full access to everything" and could "go everywhere."
President Trump posted on Truth Social on Wednesday morning that the agents "would not let anyone, including my lawyers, be anywhere near the areas that were rummaged and otherwise looked at during the raid on Mar-a-Lago." He added that agents did not want witnesses to see what they were doing, taking, and "hopefully not planting."
Trump's legal team, led by attorney Evan Corcoran, has been "cooperating fully" with the Justice Department regarding the return of documents that the government argues should be held by federal archivists. Those discussions began in May 2021 when the government first claimed that some documents were missing.
The Justice Department's spokesperson Dena Iverson has refused to provide comment on the search of the Trump home or whether it was personally approved by Attorney General Merrick Garland.
Joe Biden's White House press secretary Karine Jean-Pierre claimed on Tuesday that the White House only learned of the raid through public media reports.