Federal Court Blocks Enforcement Of New York Gun Law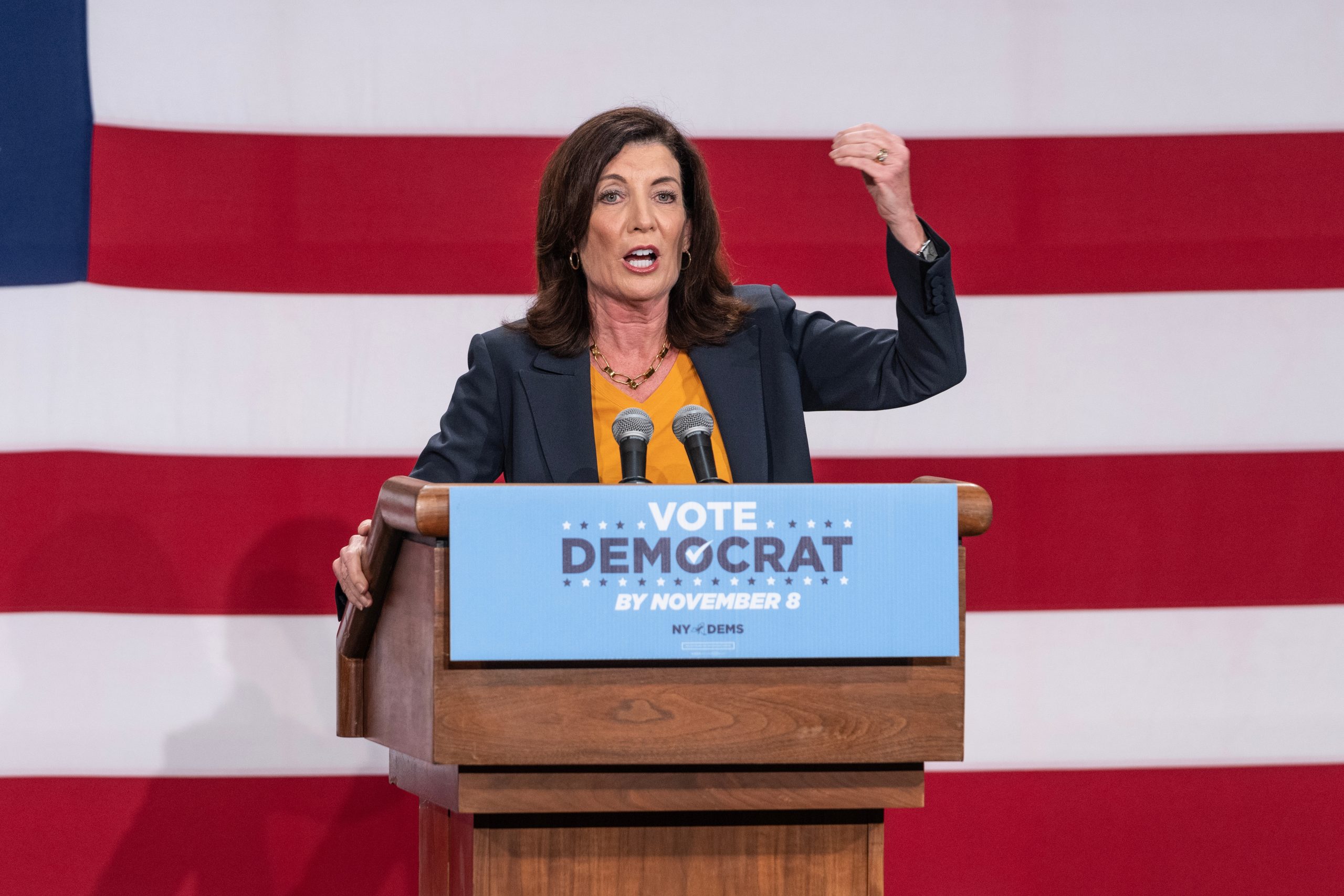 Like Freedom Press? Get news that you don't want to miss delivered directly to your inbox
A New York federal judge issued an injunction last week blocking a new state gun law signed by Gov. Kathy Hochul (D) from going into effect. The judge's ruling declared in no uncertain terms that New York Democrats are attempting to "eviscerate the Bill of Rights."
U.S. District Judge John Sinatra Jr. issued the injunction last Thursday, declaring the new state law that bans citizens from bearing arms inside places of worship may not be enforced pending the final trial in the underlying case.
Judge Sinatra was appointed to the federal bench by President Donald Trump in 2018 and was confirmed by the Senate the following year.
In the ruling, Sinatra relied on Supreme Court precedents including this year's decision in New York State Rifle & Pistol Association Inc. v. Bruen in finding that the "new place of worship restriction is equally unconstitutional."
Sinatra also wrote that the "Constitution and the Bill of Rights are the Status quo – not 2022 legislation on the books for nine weeks." He added that every day state legislatures attempt to override the Constitution is "one too many."
Last week's injunction followed a temporary stay on the new law Sinatra put in place in October. In the ruling ordering that initial stay, Sinatra wrote that the Bruen case had made the test for gun laws under the Second Amendment "crystal clear."
The judge found that gun regulations are only valid if the government proves them to be "consistent with the Nation's historical tradition of sufficiently analogous regulations." He then concluded the New York law is "inconsistent with the Nation's historical traditions."
The Bruen case also involved New York state gun regulations. In that case, the Supreme Court ruled that the state's long-standing requirements for obtaining firearm carry permits violated the Second and Fourteenth Amendments.
The Bruen decision struck down a 1911 New York state statute that required carry permits when applicants could show "proper cause" for asking the state for a license.
Justice Clarence Thomas wrote the majority opinion for the court in Bruen, and said that the Constitution prohibits the state from demanding citizens show "a special need for self-defense." He compared the Second Amendment to other parts of the Bill of Rights and found that citizens are never required to show any "special need" to exercise fundamental rights protected by the Constitution.