Female Lee Zeldin Supporter Choked During Kathy Hochul Rally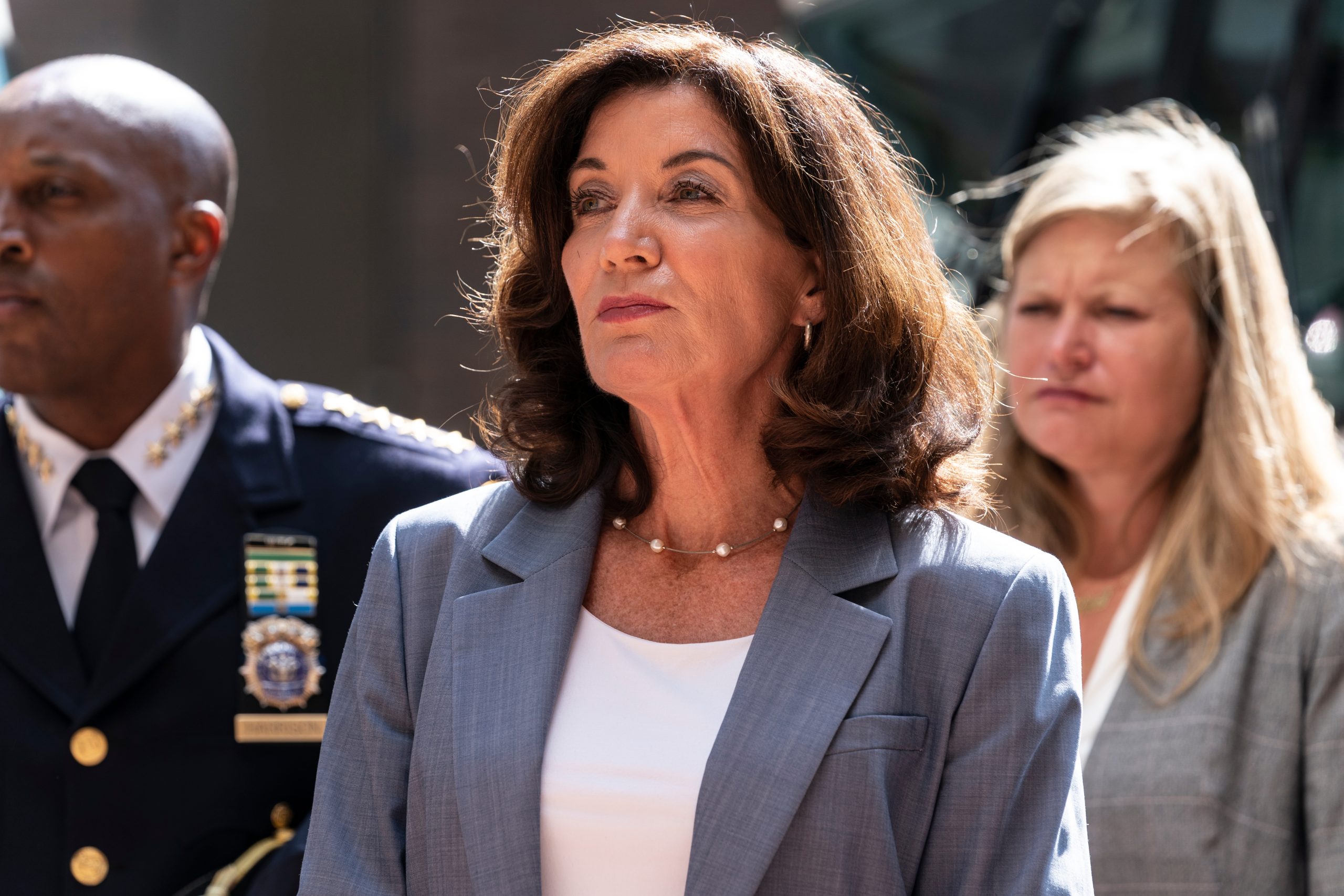 Like Freedom Press? Get news that you don't want to miss delivered directly to your inbox
A shocking video is going viral showing a female supporter of New York gubernatorial candidate Rep. Lee Zeldin (R-NY) being choked by a man during a rally for Zeldin's Democrat opponent, Gov. Kathy Hochul. A Democratic New York City councilwoman was also reportedly involved in the altercation.
In one of her final events before Tuesday's midterms, Hochul held a rally near the Stonewall Inn — an LGBTQ landmark — on Saturday night.
The young woman, who was protesting at the rally, was holding a sign with a picture of Hochul which read: "Vote red" and "Vote them out."
The Twitter account Viral News NY captured video of the assault and interviewed the woman, who identified herself as Angelica Torres, following the incident.
Torres stated that the violent attack began after someone stole her sign.
"I was here holding my sign … and a woman — a very large heavyset woman, I'm assuming, you know, might have been a man — came and took my sign," the victim explained.
"As I was trying to retrieve my sign, there was another man that came and choked me, and there were two other people that were coming and preventing me from trying to get my sign," Torres claimed.
The video of the incident shows a man violently grabbing Torres by her throat and choking her.
"Never wanted to get physical with anyone, I was just there peacefully just holding my sign, and you know, they didn't want to hear what I had to say," she said.
Speaking with Fox News, Torres said: "I was very shocked and upset that I couldn't express my opinions openly without violence. Crime and violence is a big issue in our city."
According to reporting from both Fox News and the Daily Mail, Democrat New York City Councilwoman Krystal Hudson was also involved in the altercation. Torres has alleged that the councilwoman grabbed her. Fox News noted in their reporting that Hudson's office has not responded to requests for comment regarding the incident.
The other individuals involved in the incident have not yet been identified.