Fetterman Campaign Forced To Address Previous Call For Murderers To Be Set Free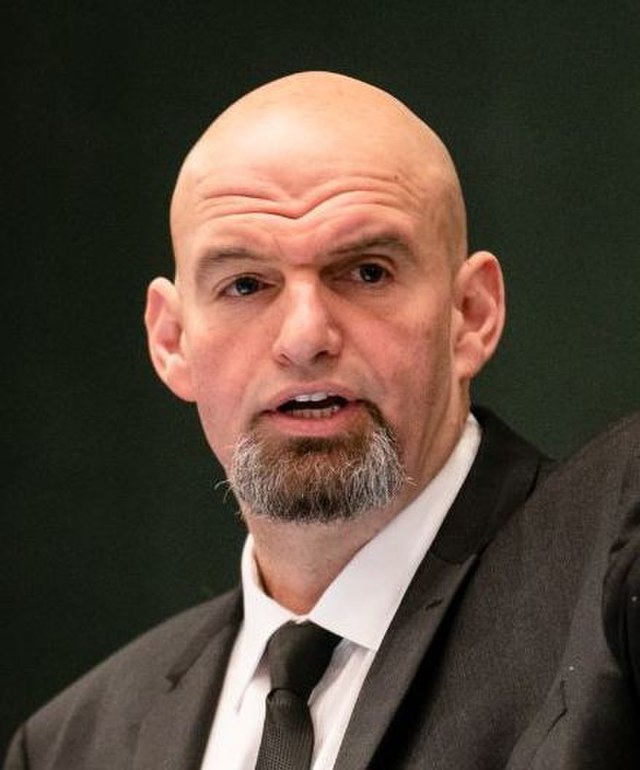 Like Freedom Press? Get news that you don't want to miss delivered directly to your inbox
Democratic U.S. Senate candidate John Fetterman has made national headlines for declining interviews and debates after suffering a serious stroke earlier in the year. His political positions have also drawn frequent criticism throughout the campaign, however, and his campaign addressed one such controversy in a statement this week.
Last year, he used his authority as the chairman of the Pennsylvania Board of Pardons to commission a pair of reports that recommended clemency for certain prisoners convicted of second-degree murder.
At the time, he held a press conference in which he advocated "mercy for the deserving and rehabilitated" and a broader "conversation" about whether nearly 1,200 imprisoned Pennsylvanians should be released.
"I always want to err on the side of mercy," the lieutenant governor said. "Juvenile lifers released by a Supreme Court decision, the recidivism rate was less than 1%. That's a remarkable statistic."
Fetterman went on to claim that convicted felons "age out of crime" and leave prison to begin "living their best lives."
He had previously expressed similar stances, including a 2019 tweet in which he announced that his "office is proactively evaluating and encouraging commutations for those condemned to die in prison."
In February 2021, he expressed hope for "a political will to abolish death by incarceration for second-degree murder here in Pennsylvania, because it's a tragedy."
With Fetterman's positions under renewed scrutiny ahead of November's election, a campaign spokesperson sought to walk back comments that have been "taken out of context" by his political rivals.
According to Joe Calvello, the candidate "supports common sense criminal justice reforms that keep Pennsylvanians safe and protected while saving taxpayers money."
Furthermore, his campaign asserted that he has not recommended the blanket release of all prisoners serving life sentences for second-degree murder.
"He believes there are people who deserve to spend the rest of their life in prison for the crimes they've committed," Calvello said. "But the decision to do this should be left to judges and parole boards, not politicians in Harrisburg."
Fetterman's GOP rival, Dr. Mehmet Oz, has frequently referenced the Democrat's stance on criminal justice reform as evidence that he should not be elected to serve in the Senate.
Oz's communications director Brittany Yanick recently released a statement accusing Fetterman of putting "murderers and other criminals" ahead of the state's voters.
"John Fetterman's even trying to hide his record from voters by running TV ads saying he's tough on crime," she added. "His positions — including releasing one-third of inmates onto our streets — says otherwise as does the fact that he hired two convicted murderers on his campaign. If John Fetterman cared about Pennsylvania's crime problem, he'd prove it by firing the convicted murderers he employs on his campaign."