Gavin Newsom Warns Democrats Of 'Red Wave' Coming In Midterms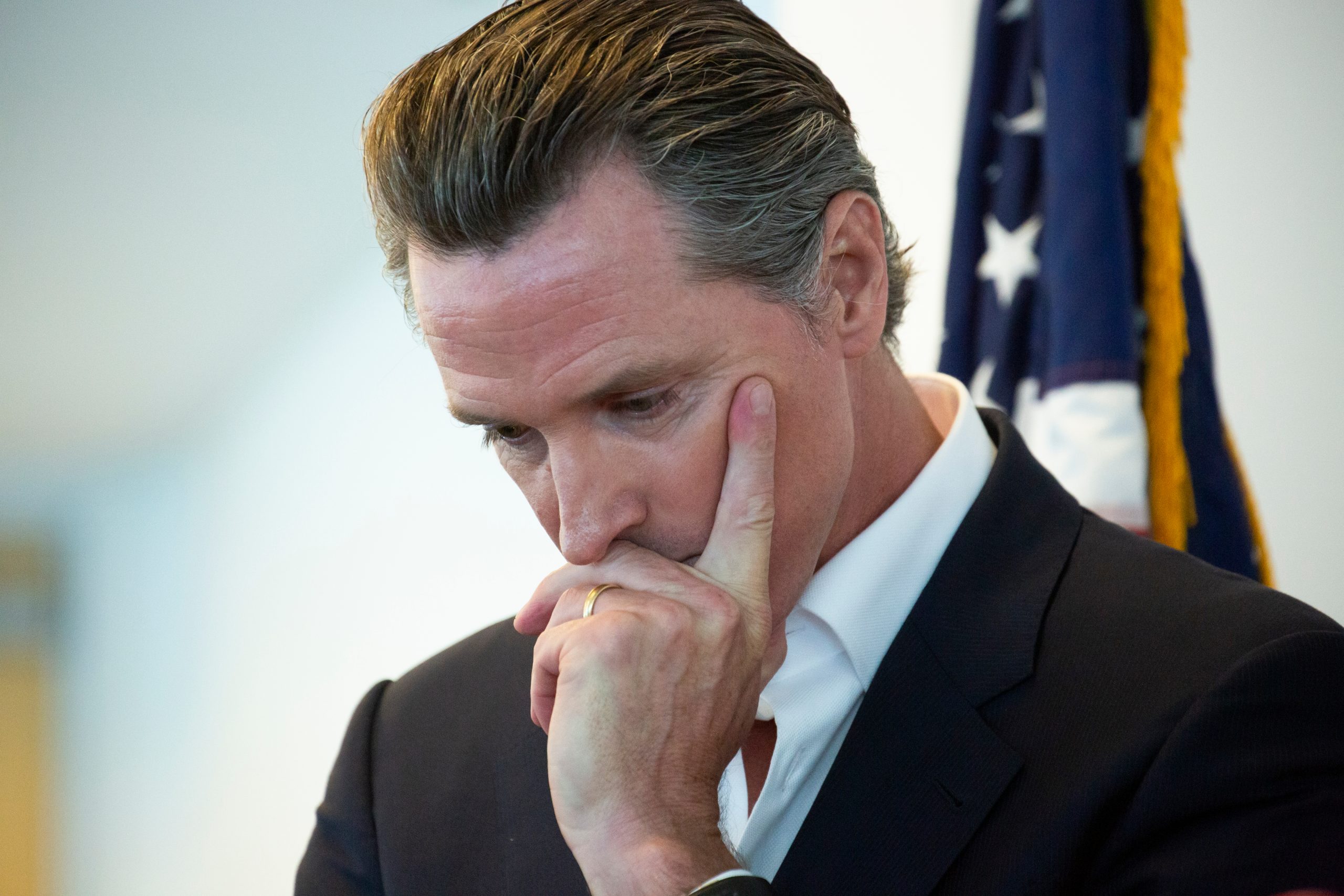 Like Freedom Press? Get news that you don't want to miss delivered directly to your inbox
California Gov. Gavin Newsom (D) has warned his fellow Democrats that a "red wave" is coming in Tuesday's midterm elections — complaining that the party has not done enough to compete with Republicans when it comes to "messaging."
During an interview with CBS News on Tuesday, Newsom was asked whether the November 8 midterm elections feel like a "red wave."
"Yeah," the California governor responded. "Of course it does. And again, I'm not paid to say that, I'm paid to say, you know, [indistinguishable] — I get it. Look, I mean, I could be the cheerleader. I'm also a pragmatist. You feel it."
Newsom went on to assert that the Democrats have been "getting crushed on narrative" — appearing to suggest that the Democrats' problem was simply messaging, and not the current state of the country under their leadership, or their policies on the economy, crime or the border, which are three issues that are most important to voters.
The California governor has focused a significant amount of his time over the past year on trolling Republican Governors Ron DeSantis of Florida and Greg Abbott of Texas instead of actually campaigning within his own state.
Newsom's actions have led many to believe that he plans to run for president in the near future, but he apparently has no plans to do so. Speaking with CBS' Major Garrett, the Democrat governor said that he had "no interest" in running for president.
When pressed on whether he would say if he would "never" run, Newsom responded: "Yeah."
The Democrat went on to say that the idea of Rep. Kevin McCarthy (R-CA) rising to the position of Speaker of the House, should Republicans regain control of the House, filled him with "fear."
In the final days before next week's midterm elections, Newsom will be heading out on the campaign trail to stump for vulnerable Democrats in closely-contested congressional districts in California. The vast majority of voters within the state submit their ballots by mail, and have done so already, so it is questionable as to how much of an effect his campaigning will have on the election results.