GOP Rep. Norman Suggests Outsider Could Become Next Speaker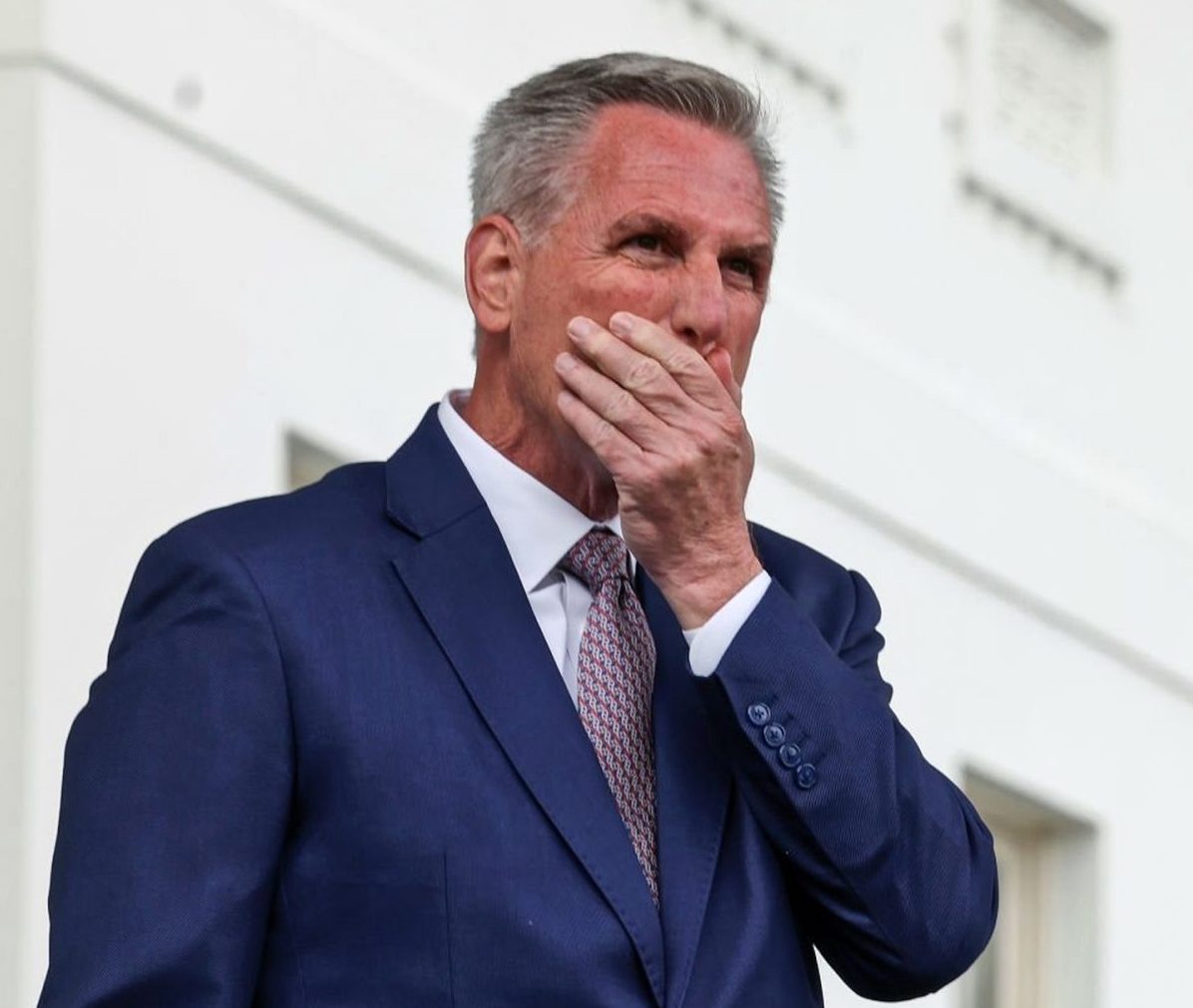 Like Freedom Press? Get news that you don't want to miss delivered directly to your inbox
Although House Minority Leader Kevin McCarthy (R-CA) defeated GOP rival Rep. Andy Biggs (R-AZ) last month in his bid to become the next speaker, he does not appear to have enough votes to secure the title in next month's vote.
A number of conservative lawmakers, primarily from the House Freedom Caucus, have signaled their plan to vote against McCarthy — in large part due to his insufficient support for conservative candidates in midterm primary races earlier this year.
For his part, Rep. Ralph Norman (R-SC) indicated in a recent interview that he does not believe the minority leader's campaign will be successful, hinting that the next House speaker could be someone who is not even a member of Congress.
The U.S. Constitution does not require the speaker to be a lawmaker, and some rumors have swirled in recent weeks that conservative Republicans are working on a plan to make former President Donald Trump the next GOP House speaker.
"The speaker, I would make the argument, is the most powerful office in the country," the South Carolina Republican asserted. "The speaker says what we vote on, they set the amendments. It's a powerful position."
He went on to explain that Republicans "have this opportunity to elect someone," noting that there is nearly a month left until a vote will be held to determine who that person will be.
"It would be derelict of anybody not to have the debate who ought to be the next speaker," Norman added, highlighting the fact that "you do not have to be a sitting member of Congress" to be elected to the leadership position.
"It will be apparent in the coming weeks who that person will be," he concluded. "And it will be interesting if everything plays out."
Of course, McCarthy has his supporters on Capitol Hill, including House Freedom Caucus member Rep. Marjorie Taylor Greene (R-GA).
Some Republicans are concerned that if McCarthy does not clinch the speakership, moderates in the GOP will align with Democrats to select a consensus candidate who is even less likely to stand up for conservative values.
Donald Trump Jr. appears to be in that camp, as he explained in a recent tweet.
"So in their quest to 'own the establishment' by stopping Kevin McCarthy, Andy Biggs and others are actually in effect empowering those who impeached Donald Trump," he wrote. "This is a Democrat dream come true for a GOP Congress. Genius move guys."