Lee Zeldin Helped Democrats Legislate The Redefinition Of Marriage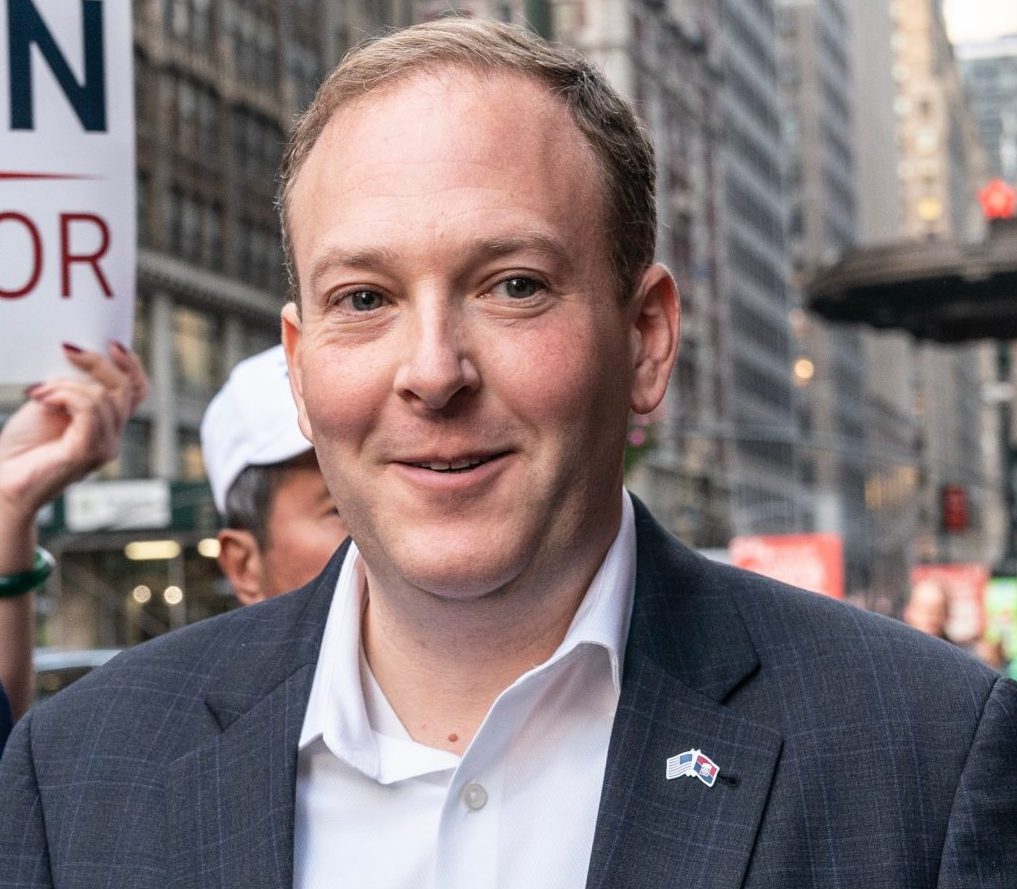 Like Freedom Press? Get news that you don't want to miss delivered directly to your inbox
Republican voters are sorting out the responsibility of several GOP lawmakers in Washington who voted to create a new federal redefinition of marriage that could serve as a weapon used to attack individuals and organizations with conservative ideals. Several conservative activists like Steve Deace are questioning the commitment of Rep. Lee Zeldin (R-NY) to American family values. 
Zeldin was one of 47 House Republicans who joined with Democrats to pass the so-called "Respect for Marriage Act" that recreates marriage as a federal institution explicitly designed by the LGBTQ+ lobby. The new law expands federal government powers significantly, allowing Washington, D.C., to further invade American family and religious life.
In supporting the law, Zeldin threw in with members of Nancy Pelosi's January 6 Committee Reps. Liz Cheney (R-WY) and Adam Kinzinger (R-IL).
Zeldin gave his vote to the legislation shortly after losing the race for New York governor to Democrat incumbent Gov. Kathy Hochul.
Now, Zeldin is planning to challenge Ronna Romney McDaniel to become the next chair of the Republican National Committee (RNC). He is also a strong supporter of the candidacy of House Minority Leader Kevin McCarthy (R-CA) to be the next Speaker of the House.
The New Yorker is expected to face competition from election integrity activist and President Donald Trump supporter Mike Lindell to become the next RNC chair.
Deace wrote on Twitter that Zeldin should not be considered the "savior" of the GOP that some conservatives have said he can be. He wrote: "Isn't he being touted as the savior of the RNC? The savior of the RNC is a guy that apparently doesn't believe in America's first freedom, religious freedom? Maybe he'll vote differently this time, but you can't make this stuff up."
The criticism of Zeldin for supporting the trojan horse legislation deemed the "Respect for Marriage Act" law echoes similar complaints about McDaniel's attachment to the leftist LGBTQ cultural and political agenda — she joined with Democrats to celebrate "pride month" in June.
Republicans are facing some critical decisions in the near future. Whether it will be more of the same, tired leadership that produced the widespread disappointment of the "red wave" that did not come to pass in November or new, America First candidates serving in leadership positions like speaker and RNC chair that could decide the long-term viability of the party.