GOP Sen. Rick Scott Suggests Biden Is 'Compromised'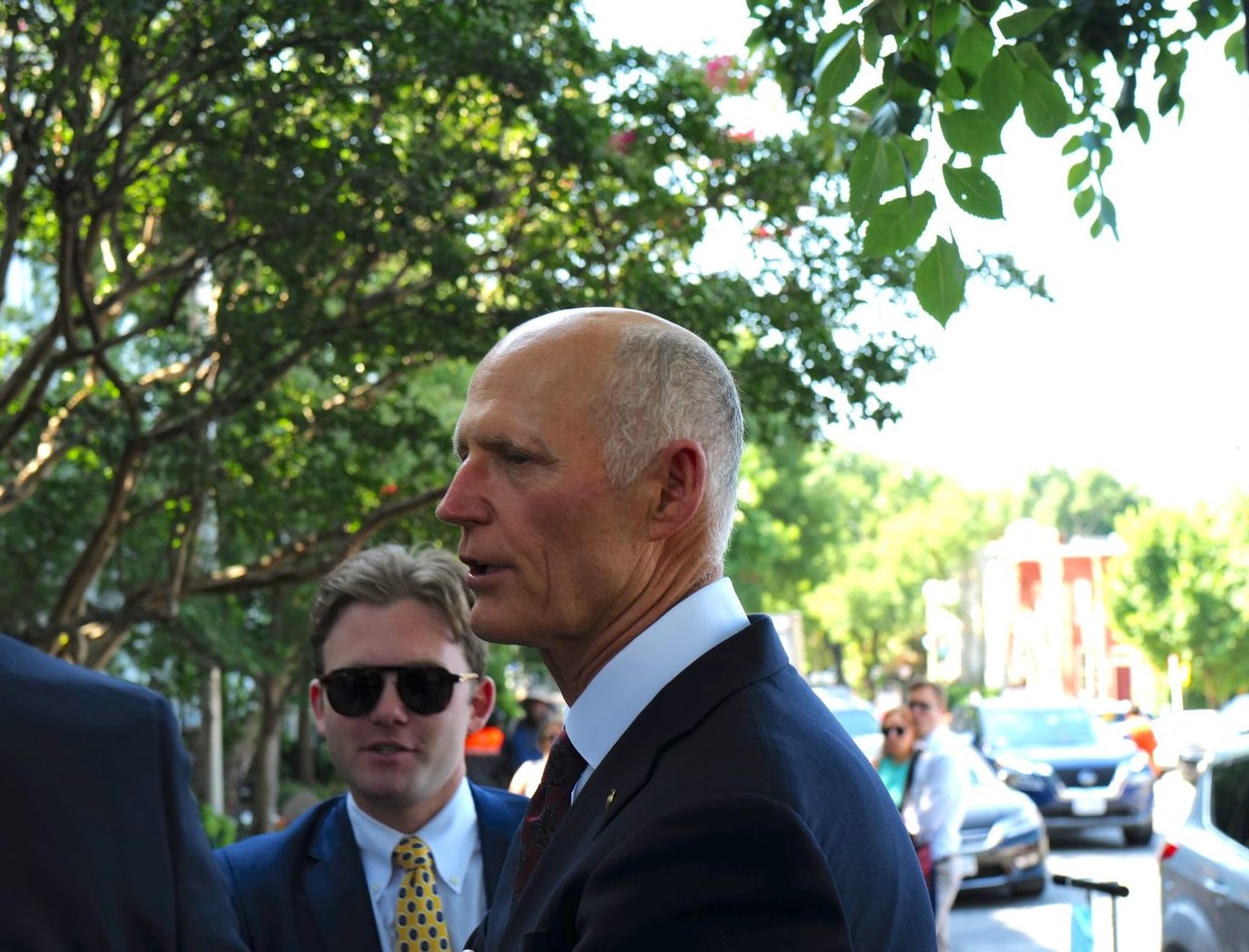 Like Freedom Press? Get news that you don't want to miss delivered directly to your inbox
Sen. Rick Scott (R-FL) has suggested that President Joe Biden may be "compromised" by communist China, citing the president's repeated actions to "pacify China."
During a Sunday appearance on John Catsimatidis' WABC 770 AM radio show, the Republican senator argued that no company in the U.S. should be doing business in China or Russia — noting that the United States must "focus on what's good for America, what's good for Americans, what's good for our children, our grandchildren."
He went on to call out the president for repeatedly pacifying China and not standing up to dictators.
"​All that Biden does is pacify China," Scott said. "I mean, I don't know why he does it​. I don't know if he's compromised. I don't know what it is​. But ​this is a guy that won't stand up to dictators around the world."
Scott also called out Biden for being "weak on China" in a recent Fox News interview.
Biden has consistently deflected questions about his role in his family's shady business dealings, especially his son Hunter's business in Ukraine and China. Alongside his alleged role in the Biden family business with China, the president has also been heavily criticized for not taking more action in response to communist China's aggression, spying and influence campaigns within the U.S.
A recent Associated Press poll revealed that Americans are now more concerned about China's influence around the world than Russia's. The survey also showed that 58% of Americans disapprove of how Biden has handled relations with China.
The poll was conducted prior to Biden's staged visit to Ukraine but after the U.S. military had shot down a Chinese surveillance balloon, which came after the balloon had already flown across the U.S. and over several sensitive sites. Biden faced significant backlash from the American people over the delay in shooting down the surveillance balloon.
Scott responded to the results of the poll in a tweet.
"Communist China has chosen to be our enemy. The CCP wants to destroy our way of life, and​ ​@JoeBiden shows nothing but weak appeasement​," the Republican senator posted on Twitter, linking to The Associated Press poll.
"The American people deserve a leader in Washington who stands up to evil regimes and puts America first​," Scott added.