GOP Senators Call On Card Companies To Halt Plans To Flag Gun Store Sales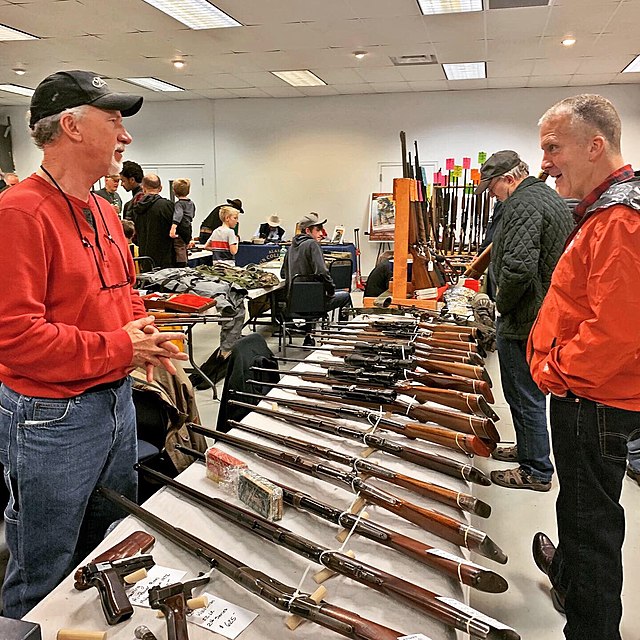 Like Freedom Press? Get news that you don't want to miss delivered directly to your inbox
Card payment processing giant Visa's decision to apply a new merchant category established by the International Organization for Standardization (IOS) for gun shop sales has drawn the attention of a group of 12 Senate Republicans who are demanding the tagging of legal firearm sales be ended.
Sen. Roger Marshall (R-KS) led the group in writing a letter to the CEOs of Visa, Mastercard, and American Express calling on the executives to reverse the decision to track gun retailer sales.
Mastercard and American Express had previously said they will implement the new IOS coding, and Visa joined them last week. Card transactions processed by firearm retailers have previously been labeled as "general merchandise."
The Senate Republicans argue that the use of the IOS special code for gun stores could allow for an unconstitutional "backdoor" method for creating a gun ownership registry that could be used to improperly harass law-abiding Americans.
The letter points out that the new coding is "already being hailed by radical anti-gun activists" as a convenient method for implementing illegal gun control measures against citizens. The senators tell the companies that the power to regulate firearm and ammunition sales in a legal manner belongs with the elected lawmakers in Congress. They argue that power does not belong to "payment networks, international standard setting organizations, or the financial institutions that some of you serve."
Even though merchant codes are used with grocery, clothing, food services, and many other types of retailers, the code for gun shops does not indicate what specific items have been purchased. As a result, a large purchase for an item not regulated under firearms law in any way – such as a gun safe – could come under the scrutiny of law enforcement as a "red flag" purchase.
The lawmakers told the companies that because there is no way to know what specific items are being purchased, it is "clear that these changes are being pushed for much more nefarious reasons, and is likely only step one with calls for declining to process gun sales altogether coming in the near future."
The senators also stressed that compliance with IOS standards is completely voluntary, meaning the payment processors are "choosing the side of gun control advocates over the privacy and Second Amendment rights of millions of law abiding Americans."
The letter advises the CEOs that the senators will press Congress to get involved to protect the Second Amendment rights of Americans if they go forward with the improper tracking.
Rep. Elise Stefanik (R-NY) led a group of more than 100 House Republicans in sending a similar letter to the payment processors last week.