Hawley Demands Garland Testify For Targeting Of Pro-Life Activist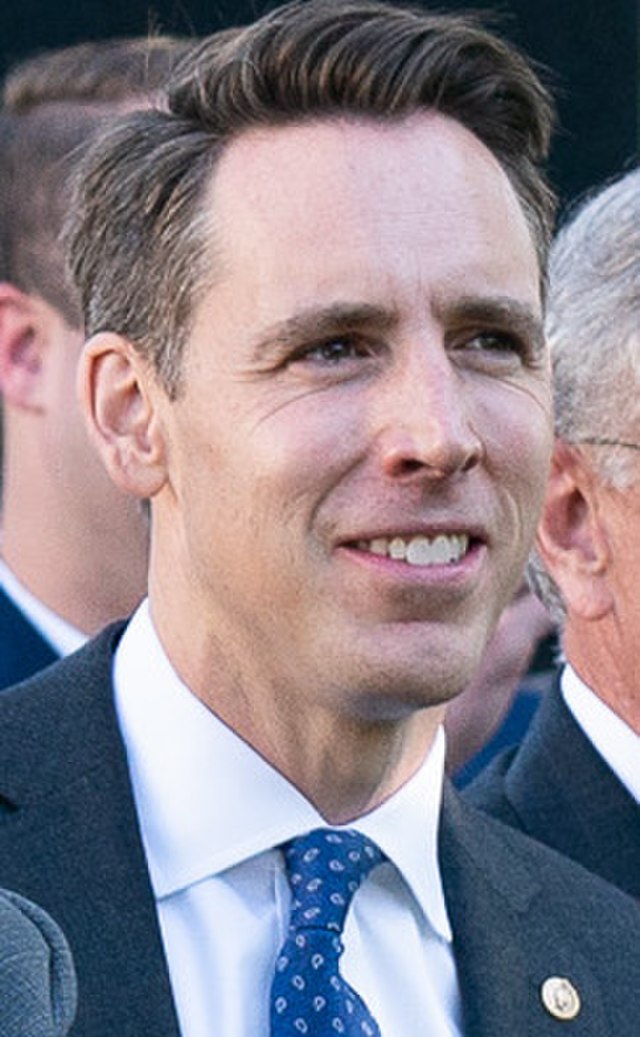 Like Freedom Press? Get news that you don't want to miss delivered directly to your inbox
Sen. Josh Hawley (R-MO) is demanding Attorney General Merrick Garland testify over the arrest of a pro-life activist and the raid of the man's home.
According to the family of pro-life activist Mark Houck, approximately 20 armed FBI agents in 15 vehicles raided his home.
Houck, a Catholic father of seven who leads a nonprofit group that provides sidewalk counseling at abortion clinics in Philadelphia, was involved in an incident last year outside of a Planned Parenthood abortion facility.
In a statement to The Daily Wire, Pennsylvania pro-life activist Ashley Garecht said that Houck was protecting his 12-year-old son from an aggressive Planned Parenthood escort that had been harassing the boy. She also noted that the case had previously been dismissed by a federal court in Philadelphia after the escort attempted to press charges.
Hawley sent a letter to AG Garland regarding the raid and Houck's arrest.
"If the shocking reports about the FBI arresting a man Friday in rural Pennsylvania are true, then you have a lot to answer for," the senator wrote.
"These reports state that federal authorities obtained a warrant under the Freedom of Access to Clinic Entrances (FACE) Act to arrest Mark Houck for allegedly committing a single count of simple assault by pushing a man near an abortion clinic," Hawley continued. "Houck contends that he only did so to defend his child against the man, and local authorities have already dismissed a separate criminal complaint against Houck for the conduct."
"Not only did your office turn a local dispute into a national case, but the FBI reportedly executed the search warrant in as extreme a manner as one can imagine," he asserted.
"As Houck's wife said when they saw 20 or more agents arrest their father at gunpoint, 'the kids were all just screaming,'" Hawley added. "To say the least, using this kind of force to make an arrest for a single charge of simple assault is unprecedented."
The Missouri Republican went on to compare the Department of Justice's actions regarding Houck to their apparent lack of action on the dozens of terrorist attacks by radical pro-abortion activists against pro-life pregnancy centers and churches following the overturning of Roe v. Wade.
"I want to know from Merrick Garland directly why Biden's DOJ is arresting Catholic protestors like terrorists – complete with SWAT-style tactics – while letting actual terrorist acts like firebombings go unpunished," Hawley wrote.
"The corruption & abuse of law is out of control," he continued. "Come January, the new Republican Congress must launch a thorough, public investigation of DOJ & the FBI – from their targeting of parents to religious protestors to political opponents."
"What Biden is doing is wrong," Hawley added. "And dangerous."
"I believe you must testify, under oath, before the Senate Judiciary Committee about your selective use and apparent political weaponization of the FACE Act," he told Garland.
The senator also demanded answers "within 10 days" to three questions concerning Houck's arrest, including why it took 20-25 armed feds to execute an arrest for an alleged simple assault.