Hillary Clinton Says 'No One Is Above The Law'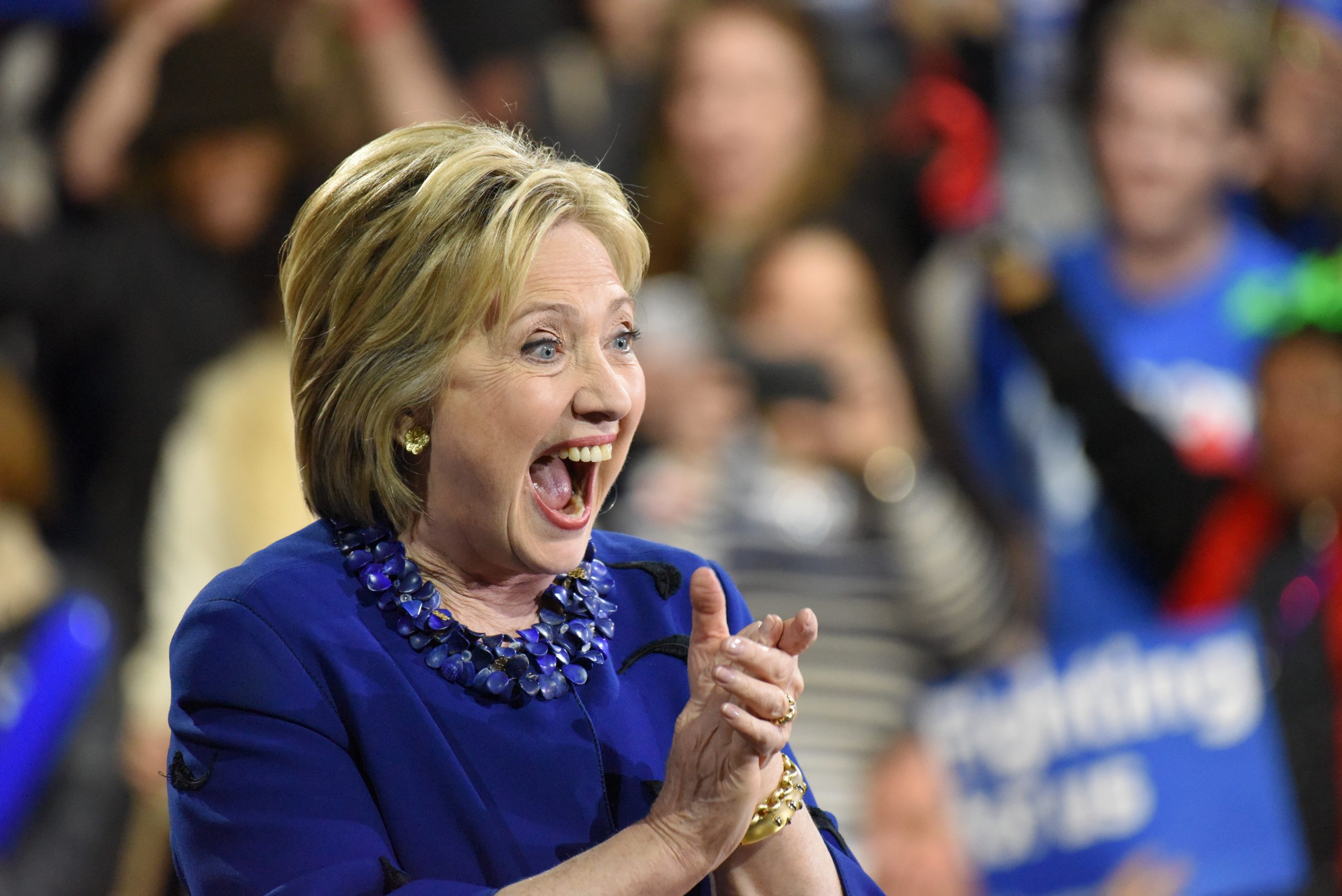 Like Freedom Press? Get news that you don't want to miss delivered directly to your inbox
During a Wednesday appearance on "The View," failed presidential candidate Hillary Clinton ironically stated that "no one is above the law."
Clinton appeared on the left-wing talk show to promote her new docuseries "Gutsy," made with her daughter, Chelsea.
"I don't understand how these documents [seized during the raid on Trump] ended up where they are. I don't understand how he was permitted to take them, even to the [White House] residence, let alone to a country club in Florida," the former secretary of state said during the broadcast.
"We must have two minds about this," Clinton added. "No one is above the law. The rule of law in our democracy has to be the standard, but we should not rush to judgment. We should take it seriously, we should be concerned about it, and we should follow the facts and the evidence."
Responding to Clinton's comments in an interview on Newsmax's "The Chris Salcedo Show," Rep. Ronny Jackson (R-TX) pointed out the irony of her claiming "no one is above the law" when she had private computer servers in her home containing classified materials — which were hacked by several foreign actors — and she was not held accountable for her actions by former President Barack Obama's FBI or Department of Justice.
"This is the woman who had things that she got away with while she was secretary of state, mind you, not even president of the United States, and didn't have the protections that a former president would have when she left as secretary of state," Jackson said. "It was completely ignored, and there was no prosecution. There was no investigation or anything like that into what happened with the servers she had."
Clinton was investigated by the FBI regarding the email server, but ultimately was not held accountable for her blatantly illegal actions. A 2016 statement from then-FBI Director James Comey revealed that the former secretary of state had classified and top secret information on that server.
"From the group of 30,000 e-mails returned to the State Department, 110 e-mails in 52 e-mail chains have been determined by the owning agency to contain classified information at the time they were sent or received," Comey's statement read. "Eight of those chains contained information that was Top Secret at the time they were sent; 36 chains contained Secret information at the time; and eight contained Confidential information, which is the lowest level of classification."
Critics are now pointing to the obvious double standard within the DOJ against former President Donald Trump based on the argument that Clinton's actions, which went unpunished, were similar to his — but worse, considering the fact that she was secretary of state, while Trump was the president and therefore had the authority to declassify the documents that he took with him to his Mar-a-Lago home.