Hochul Claims GOP Spreading 'Conspiracy' About Crime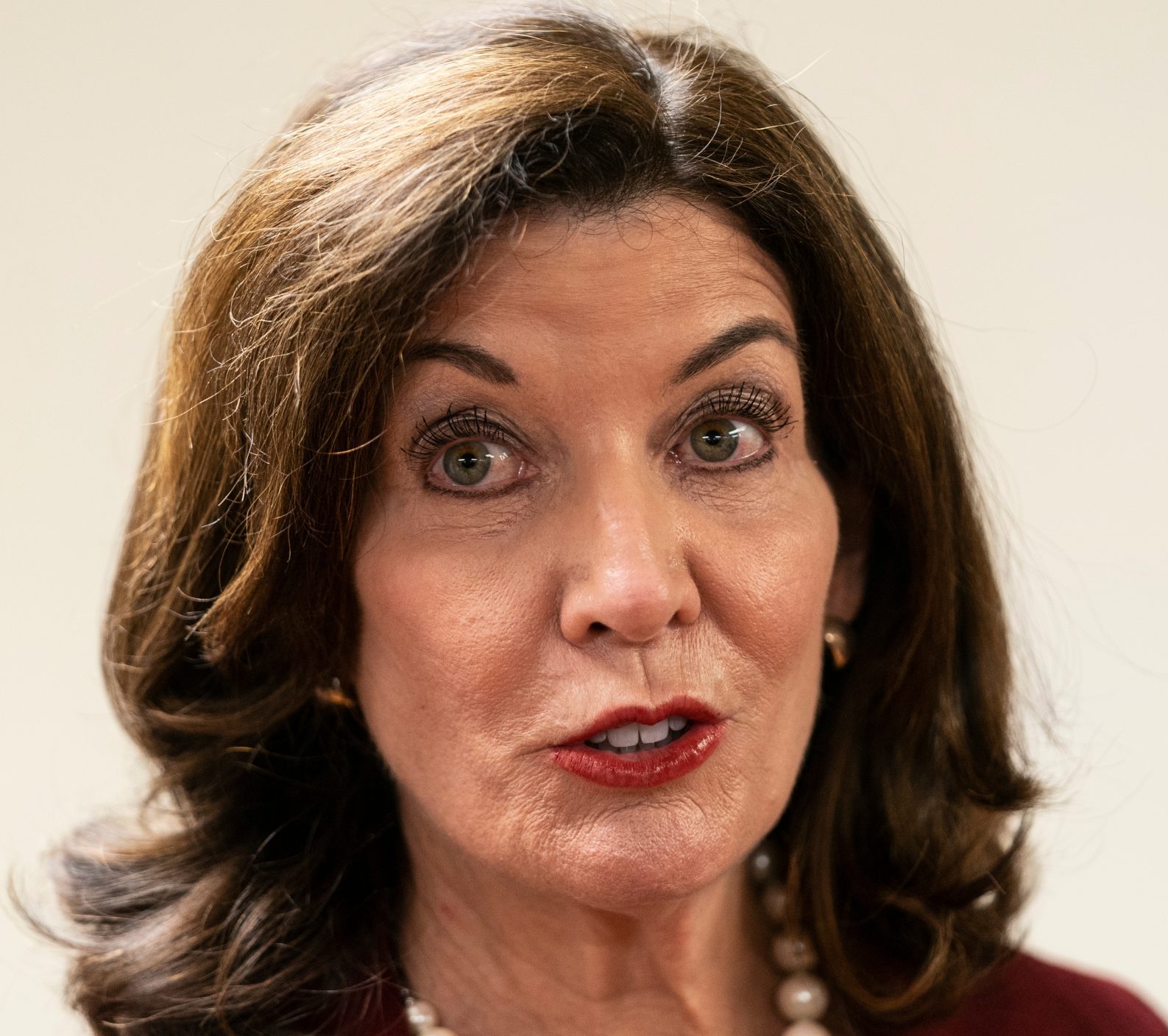 Like Freedom Press? Get news that you don't want to miss delivered directly to your inbox
Prevailing statistics and polling results alike show that crime is a major issue for voters ahead of next week's midterm elections. Nevertheless, Democratic politicians in areas experiencing a troubling rise in lawlessness are attempting to dismiss the problem as a figment of Republican imaginations.
For her part, New York Gov. Kathy Hochul blamed her GOP opponent Lee Zeldin for effectively manufacturing a false narrative about the rise in crime in the Big Apple.
During an MSNBC interview over the weekend, host Al Sharpton brought up the fact that Hochul's rival has "pounced on instances of violent crime" throughout the race.
"It's been a consistent theme of his campaign ads," he added. "Is your campaign concerned that this issue might allow Zeldin to close the gap?"
The question prompted Hochul to denounce Republicans as "master manipulators" who "have this conspiracy going all across America trying to convince people that in Democratic state, they're not as safe."
She went on to disparage GOP candidates as "not only election deniers" but also "data deniers."
The governor added that Republican-led states "have almost no restrictions on guns," attempting to convince voters that the "safer places are the Democratic states."
Of course, for someone ostensibly interested in data, Hochul ignored recent New York Police Department statistics showing that crime on the city's subways has increased by a staggering 41% compared to the same point last year.
Other Democratic-led jurisdictions have also seen a significant uptick in crime, including Denver, Colorado, which is poised to break its previous record for the number of homicides in a single year.
A new Gallup poll reflected the priority that many voters are placing on the issue of crime prevention. More than three-fourths of respondents expressed the belief that crime is rising across the nation and a clear majority — 56% — said it is getting worse in their communities.
In the more than three decades that pollsters have asked the question, the average has been two-thirds of respondents reflecting a national spike in crime, and just 44% said that crime is getting worse on a local level.
Making matters worse for leftist candidates like Hochul, 64% of those polled for a recent Harvard-Harris survey — including a majority of Democrats — said that "woke politicians" bear the most blame for the ongoing crime wave.