Janet Yellen's Soviet-Level Spin Machine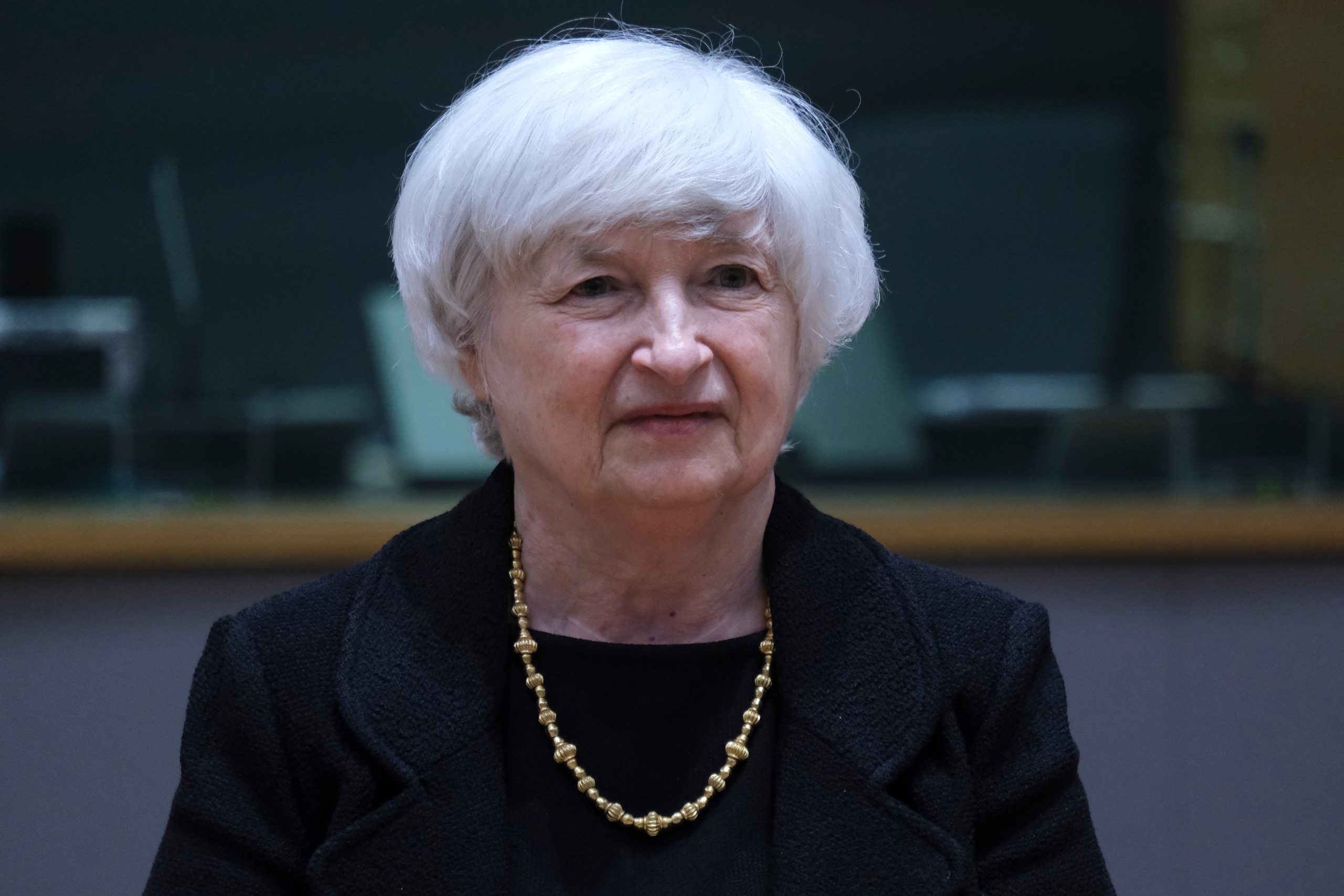 Like Freedom Press? Get news that you don't want to miss delivered directly to your inbox
Joe Biden's Treasury Secretary Janet Yellen spent all of 2022 spinning the horrific economic conditions caused by the administration's policies as only temporary roadblocks to a remarkable recovery. Only time will tell if the Soviet-era-level propaganda will continue to work on at least some of the country in the coming year.
After calmly assuring Americans that inflation was merely "transitory" for months, Yellen wrote a December 14 op-ed in the Wall Street Journal that attempted to put the shine back on the teetering economy. She cheerfully described the economy using terms like "resilient," "strong," "healthy" and "robust."
Yellen's punchline: Thanks to the unfathomable federal spending Congress has pushed through in the last two years at Biden's behest, "the U.S. will be in a uniquely strong position to capitalize on the future."
Notwithstanding the yellow-brick-road prediction of the op-ed, Yellen has used some cautionary language in other interactions with friendly corporate media outlets. She told CBS's 60 Minutes recently that there remains a "risk of a recession." Even so, she continued to claim that higher interest rates are not "something that is necessary to bring inflation down."
She also appeared in early December on Stephen Colbert's "comedy" show, where she dared to blame ordinary Americans for causing the four-decade record inflation crippling the economy. She blithely said inflation and supply chain "bottlenecks" were caused when citizens "suddenly started splurging on goods, buying technology."
Sen. Tom Cotton (R-AR) and Rep. Mike Gallagher (R-WI) wrote a joint letter to Yellen last week raising concerns about the possibility that the Chinese Communist Party (CCP) could be seeking control over GEO Semiconductor, a vital American company headquartered in Silicon Valley.
They warned Yellen that the "CCP pursues a strategy to acquire cutting-edge dual-use technology overseas in part to help the People's Liberation Army (PLA) develop and field advanced military capabilities that are then aimed at American forces in the Indo-Pacific. We are deeply concerned that GEO Semiconductor may fall prey to this scheme, as Chinese-controlled companies are often forced to hand over their technology to the Chinese military or intelligence services."
Unfortunately, the prospects for Yellen to protect American high tech from the CCP do not appear bright. Last month, she said that it is "appropriate for American businesses to be thinking about" China conquering Taiwan.
Meanwhile, the year comes to a close with Yellen's rhetoric in the Wall Street Journal still echoing. She claims that "the policies of the Biden administration have propelled the American economy to one of the fastest recoveries in modern history." 2023 will show, one way or another, if the Biden administration can continue to pretend Americans are as dumb as they seem to believe.