Kari Lake Blasts Dems For Hypocrisy On Women's Issues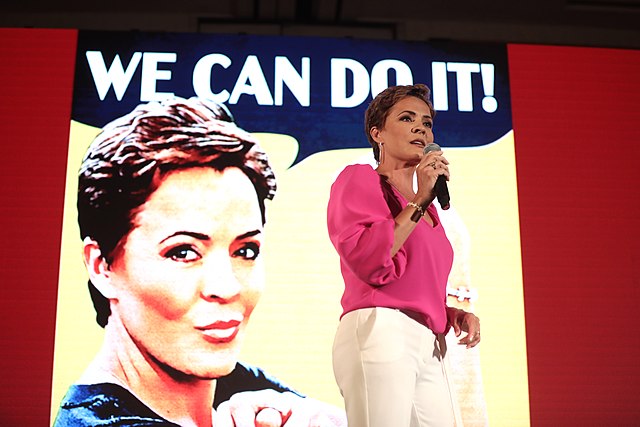 Like Freedom Press? Get news that you don't want to miss delivered directly to your inbox
While leftist politicians and pundits routinely claim that they are the true defenders of women, GOP Arizona gubernatorial candidate Kari Lake recently asserted that such defense typically excludes women in her party.
In an interview on Friday, Lake claimed that the hypocrisy often extends to the mainstream media.
"How many times was the wonderful [former] first lady Melania Trump ever on a magazine cover?" she asked. "I think zero. I don't remember seeing it."
While Democrats and their allies in the media stand up for women on the left, Lake said that "they love to trash Republican women," adding: "And you know what? We have the better ideas."
Of course, Lake did not limit her criticism to the opposing party. She also shared a rebuke of fellow Republicans who "cower to the media" instead of pushing back against the prevailing liberal narrative.
Urging Republicans to "go on the offensive," Lake said that she has strived to take her own advice throughout the campaign.
"That's what I've done," Lake said. "I've done it on all the issues. When they go after the election, I've gone on the offensive. When they go after Republicans for wanting to save lives with being pro-life, I throw it right back in their face that they are the radical ones."
She shared her hope that GOP figures will learn "that we have nothing to back down from" and "nothing to cower to because we have the best ideas, and we have the best solutions to the problems of this moment."
Lake recently made headlines for dismantling the perceived media bias on the issue of so-called election deniers.
"If you're going to start throwing around terms like 'election denier,' let's remember who the other election deniers were: Hillary Clinton and all the Democrats," she said earlier this week.
She brought a stack of examples that revealed prominent Democrats — including White House press secretary Karine Jean-Pierre — expressing doubt about the legitimacy of election results.
Lake has been on the receiving end of media criticism in recent days for sidestepping questions about whether she would accept the results of the upcoming election if her Democratic rival is declared the winner.
"I'm going to win the election," Lake declared. "And I will accept that result, because the people of Arizona will never support and vote for a coward like Katie Hobbs who won't show up on a debate stage."