Katie Hobbs Wins Arizona Governor Race, Lake Says 'BS'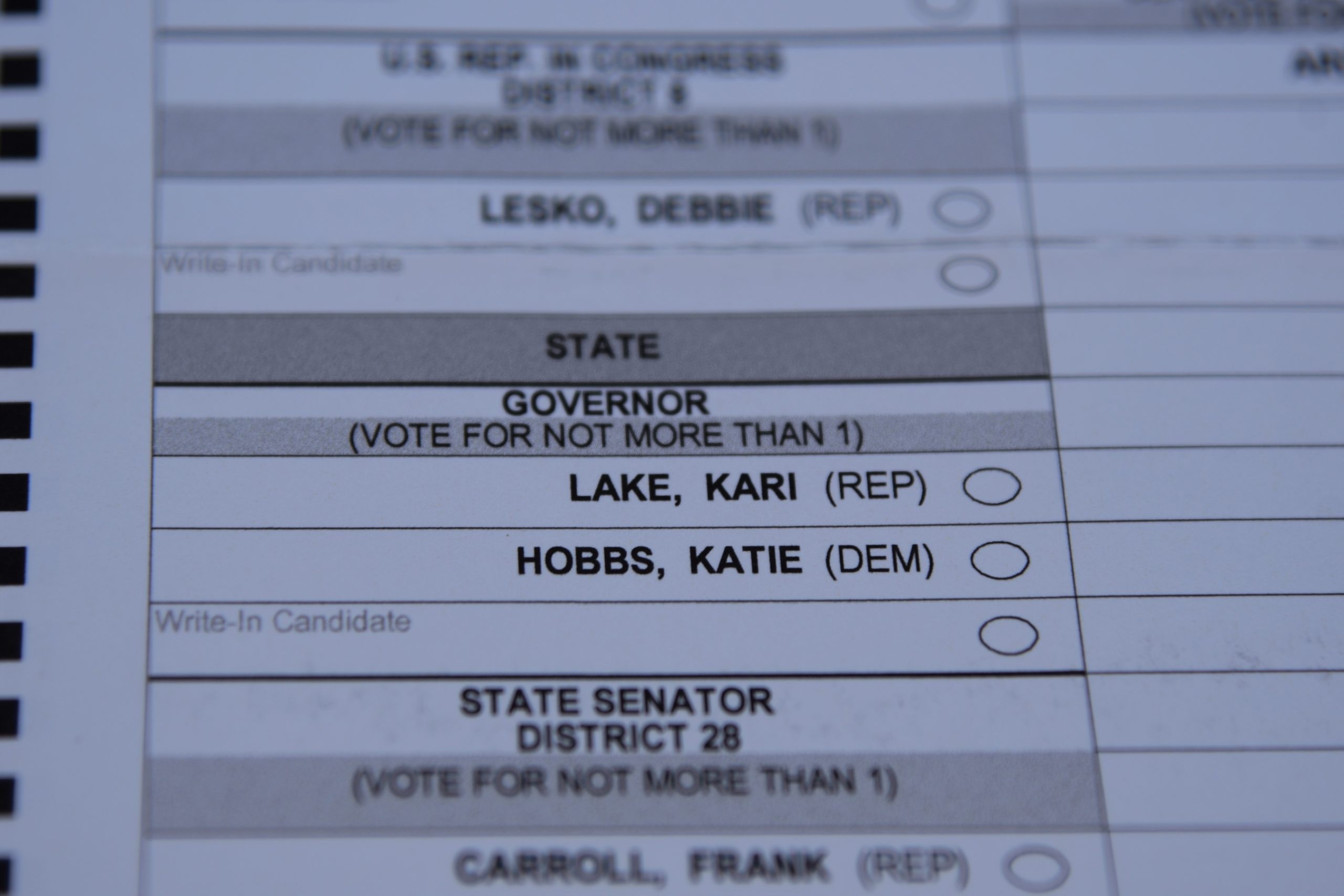 Like Freedom Press? Get news that you don't want to miss delivered directly to your inbox
Democrat Katie Hobbs has been projected as the winner of Arizona's gubernatorial race, according to the Associated Press and other outlets — but her Republican opponent, Kari Lake, has argued that the results are "BS."
After numerous issues with the state's election system caused ballot counting to last for almost a week, the Associated Press finally called the race — declaring Hobbs the winner at 9:20 p.m. Eastern on Monday night.
With over 95% of the vote reported, Hobbs received 50.41% of the vote compared to Lake's 49.59%, according to the New York Times. The Democrat reportedly leads by just 20,481 votes.
Hobbs, who is currently serving as Arizona's secretary of state, refused to debate Lake under any circumstances — and even refused to show up to events where her Republican opponent was present, causing controversy.
The Democrat received criticism from both sides of the aisle for her refusal to stand on the stage with Lake, but her strategy seems to have prevailed.
Hobbs will be replacing outgoing Gov. Doug Ducey (R), and will be the first Democrat to serve as Arizona's governor since Gov. Janet Napolitano left office in 2009.
Lake, who was a Fox 10 Phoenix anchor for 22 years, was endorsed by former President Donald Trump and was considered to be one of the stars of the Republican Party for her outstanding communication skills and the enthusiasm she inspired from her base. Lake's loss comes despite the fact that she had led in the vast majority of polls posted to FiveThirtyEight's website in the lead-up to the midterms.
Soon after Hobbs' win was projected, Lake sent out a tweet with one simple sentence, which appeared to be about her loss.
"Arizonans know BS when they see it," she wrote.
The "BS" that Lake is likely referring to is the numerous irregularities in Arizona's midterms. First, on Election Day, around 20% of polling locations in Maricopa County had issues with their voting machines.
"In about 20 percent of vote centers… when people will go, and they try and run the ballot through this tabulator, maybe one out of every five or so of those ballots they're not going through," Bill Gates, the chairman of the Maricopa County Board of Supervisors, said on the morning of Election Day.
Second, because of these "errors," ballot counting took until almost a week after Election Day — causing many people to question the competency of those conducting the elections and election integrity in the state in general.
Finally, many people are now pointing to the curious results of Arizona's election and wondering how Republicans managed to win the state's race for treasurer while losing many key races, especially the governor's office.
Many are speculating that Lake will file a lawsuit to challenge the results of the gubernatorial race, though she has not made any announcements about it as of yet.