Leaked Video: James O'Keefe Ousted From Project Veritas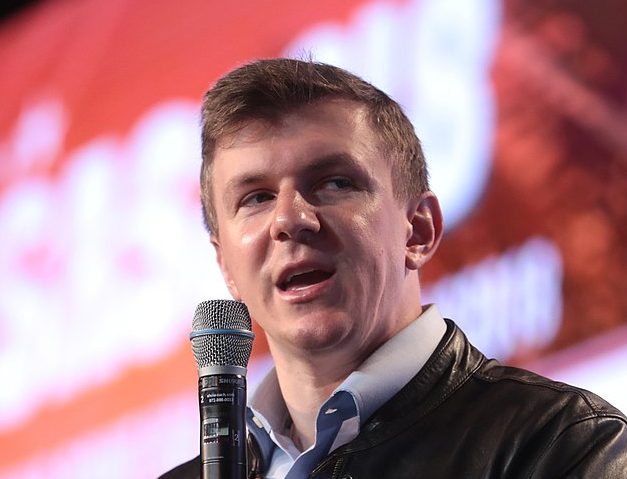 Like Freedom Press? Get news that you don't want to miss delivered directly to your inbox
Project Veritas founder James O'Keefe revealed in a speech seen online Monday that he has been ousted from his position as leader of the journalistic organization.
The news was officially confirmed after a monologue O'Keefe delivered to his former employees was leaked Monday.
"So currently, I have no job at Project Veritas," O'Keefe stated in the video. "I have no position here based upon what the board has done. So I'm announcing to you all that today on President's Day, I'm packing up my personal belongings."
Turning Point USA founder Charlie Kirk shared a series of clips featuring O'Keefe's remarks on Twitter. O'Keefe covered numerous events that allegedly occurred prior to and after his ousting, including requests by Project Veritas officers that he resign, claims by a board member that O'Keefe "had nothing to do" with the organization's recent bombshell drop on Pfizer, and "tactical disagreements about the boldness of approaches soliciting donations."
R.C. Maxwell, an American journalist who has been a significant contributor to the journalism of Project Veritas, expressed his support for O'Keefe publicly Monday on social media.
"James, who is late to everything because of his packed schedule, showed up to my wedding EARLY," posted Maxwell, who often goes by the nickname 'Black Hannity'.
"I'm always gonna ride with my dawg #IStandWithJamesOkeefe."
O'Keefe's video was not intended for a public audience. Despite his mentioning several times that it should not be leaked, it was promptly leaked online.
As the Post Millennial reported, many longtime supporters and financial supporters of O'Keefe were stringently opposed to the idea of Project Veritas continuing to operate without his presence. The phrase, "James O'Keefe IS Project Veritas" started trending on Twitter earlier this month.
Some of the allegations lobbed at O'Keefe were arguably petty and seemed quite bizarre, including a moment when he allegedly called a staff member a "pussy" and an accusation that he stole a sandwich from a pregnant woman.
Major donors of the company banded together a couple of weeks ago to send a "cease and desist" letter demanding the board terminate any efforts to kick O'Keefe out of the organization.
"The big wig donors to Project Veritas are not taking the board actions against James O'Keefe lying down," a source reportedly claimed. "Looks like they have hired a big-name law firm that sent a letter which seems to suggest the board is running afoul of Virginia law and exposing themselves to substantial liability!"