Michigan Dominion Voting Machine Turns Up In Goodwill Store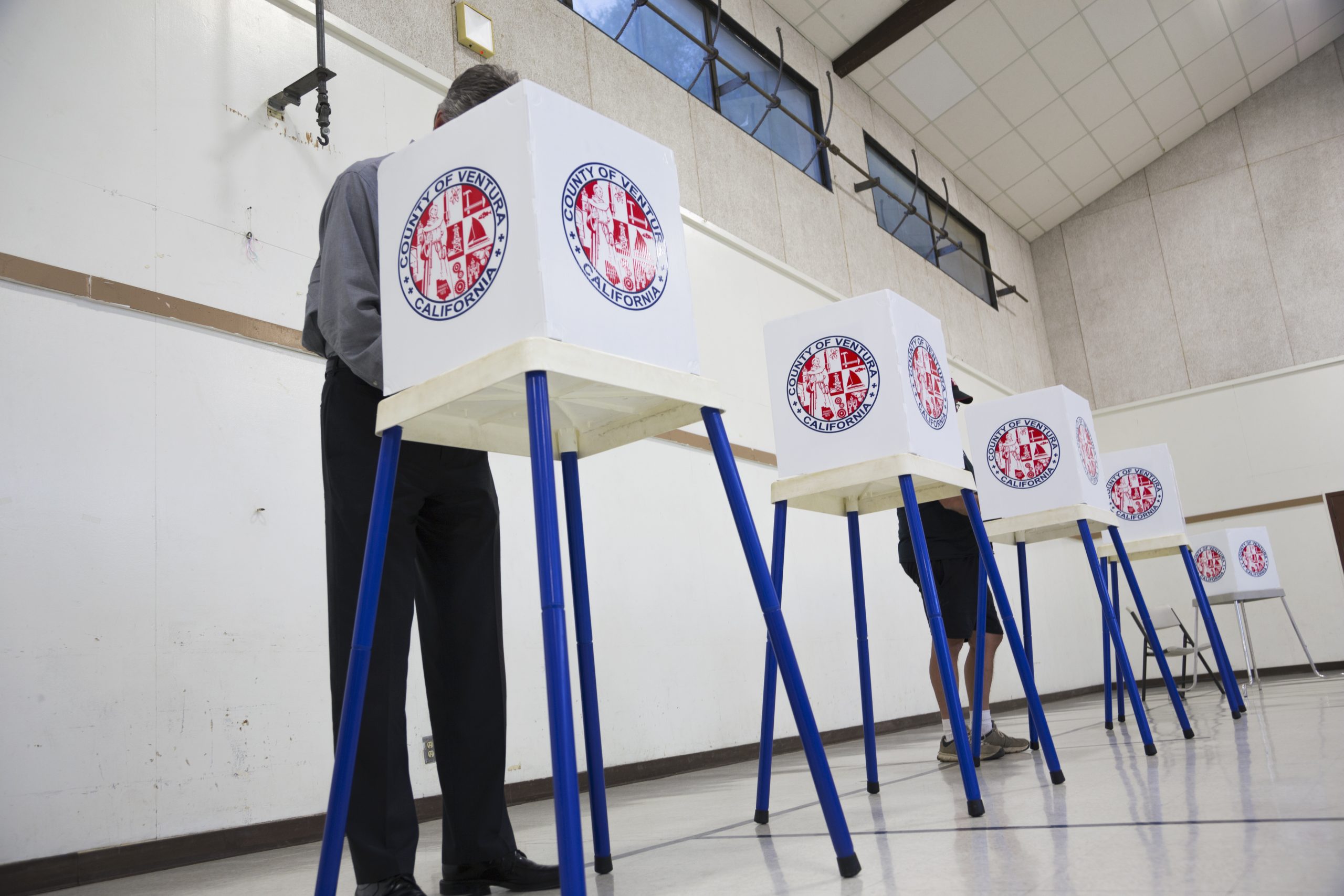 Like Freedom Press? Get news that you don't want to miss delivered directly to your inbox
In another odd story that adds to the suspicion surrounding the authenticity of the 2020 presidential election, a Dominion voting machine that went missing in Michigan was sold by Goodwill to an Uber driver from Ohio for $7.99.
Michigan officials are investigating the circumstances that led to the Ohio resident being able to make the online purchase of the machine from a Goodwill thrift store located in Cadillac, Michigan. The store conducted an online auction that led to the winning bid of just under $8 made by Ean Hutchinson.
Hutchinson, from Miamisburg, Ohio, then listed the machine for sale on eBay. He put a starting price on his sale of the machine of $250.
In his listing, Hutchinson wrote, "Own a piece of history! This voting machine was one of thousands used in the 2020 United States presidential election and included in one of the many lawsuits against Dominion that were thrown out."
The machine ended up being sold by Hutchinson to Harri Hursti, a Connecticut resident, for $1,200. Media reports indicate that Hursti is considered one of the nation's leading voting machine security experts.
Hursti buys many retired voting machines and organizes an annual event in Las Vegas where hackers are invited to attack old machines as part of an effort to identify and develop remedies for security vulnerabilities.
When Hursti took delivery of the Dominion machine last week, he gave notice to the Michigan Secretary of State's office that he had the machine. He reported that officials there told him not to open the box it was shipped to him in and to keep it intact until law enforcement agents determined if examining the contents for fingerprints was necessary.
Hursti said that he received a follow-up email from the secretary of state's office a few days later. He was told that the officials there reported the machine as stolen based on his alert.
Michigan's Democratic Secretary of State Jocelyn Benson told reporters that the fact that the machine had gone missing without the knowledge of election officials does not necessarily indicate a breach of election security protocols.
Benson said that the state's elections remain secure and that all machines are tested for accuracy. She did not confirm whether the state has an accurate inventory of the machines it uses. She went on to say that she was not aware of any "actual evidence of any challenges or wrongdoing or lack of security in the process."
Hursti meanwhile told reporters that he was shocked that Michigan officials did not know anything about losing a voting machine until he let them know he bought it on eBay.
Michigan officials have now confirmed that Wexford County Clerk Alaina Nyman admits her office was missing a voting machine before this year's August 2 primary. Nyman said, "Please know that election security in Wexford County has been, and will continue to be, my top priority."